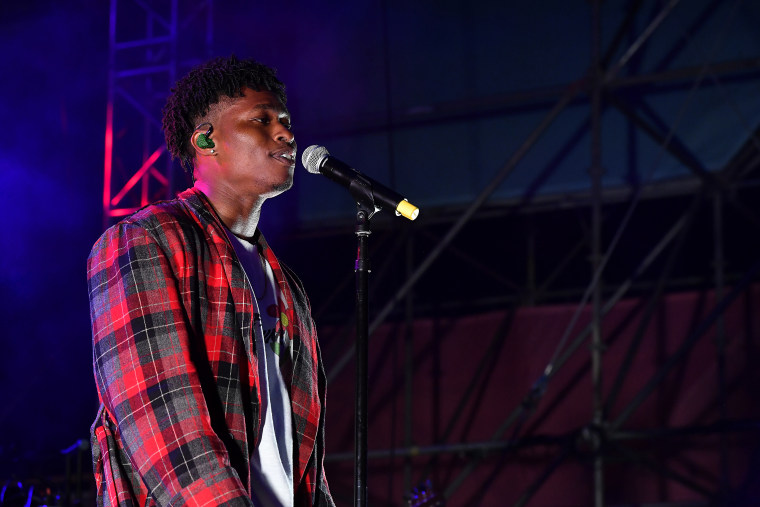 Lucky Daye and his band, which included a four-piece horn section, brought some soul and funk to NPR's Tiny Desk recently, performing three songs from his debut album Painted.
The New Orleans-bred artist, who described his debut album as "window to [his] heart," performed "Roll Some Mo," "Misunderstood" and "Late Night" inside the makeshift performance space.
Lucky Daye premiered his debut single and video "Roll Some Mo" last November. "It feels like my introverted head's finally been pulled out of a sea of emotion," he said of the song at the time. "I can finally breathe, and I will breathe as deeply as I can. I get a shot to invite the world into my bubble. There's lots of space here."
Painted was released last week.