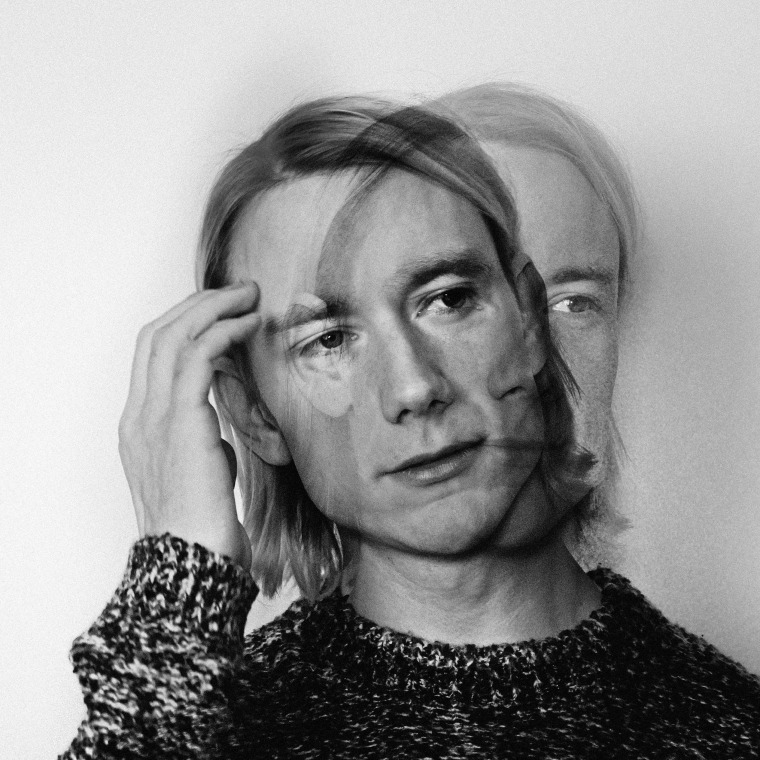 Ben Collins — the Michigan songwriter, engineer, and producer who records as minihorse — spends a lot of time in the background. He's produced and engineered records for bands like Bonny Doon and Stef Chura, developed a meditation and mindfulness app, and worked as a sort of bodyguard for Sophia the Robot — in other words, a host of things that don't really seem to lend themselves to the naturally attention-grabbing type. It's a lovely surprise, then, that the latest single from minihorse's upcoming record, "Summer Itch," grabs your attention and refuses to ever really let go. A delicate indie-rock track that develops into a loud, roaring monster, "Summer Itch," premiering below, avoids bog-standard genre trappings in favor of a spectacular and sometimes overwhelming display of Collins's prowess as a writer and producer. Building and building across its five minute runtime, the song swells into a harsh, raw climax.
Speaking to The FADER via email, Collins explains that "Summer Itch" is inspired by Michigan's deathly cold winters and the restlessness they can inspire. "'Summer Itch' is a song about a feeling I'm sure most Michiganders will understand. When it's freezing, I have a tendency to lock myself indoors. The days are short and sunlight is hard to come by," he says.
"There's a lethargic feeling to the whole thing, which drives the central tempo of this song. Initially, when we recorded it, everything was a bit more mid-tempo, until we tried massively slowing the whole tape machine down, stretching out the sound in the process. We finished the whole song on top of these slowed-down basic tracks, and it feels very much like January in Michigan." Listen to "Summer Itch" below; the new minihorse album, Living Room Art, is out this summer via Park The Van.