There's a kind of clinical sheen to Gus McGrath's music that hides the hot-blooded pop within. McGrath — the Canberra, Australia-based visual artist and musician who records as California Girls — writes minimal-wave songs about lust, longing, and heartbreak, and sings them in a bluntly arresting monotone; the result is music that provides a much-needed queering of the abrasive, bleeding-heart aesthetics popularised by Lil Peep and the GothBoiClique half-a-decade ago. McGrath's 2016 debut Desire — recently released on streaming services for the first time — still stands as a highlight among the many gems coming out of Canberra's insular DIY scene, and his new track "Give Me Everything," premiering today on The FADER, extends his talents for writing pathos-infused club pop.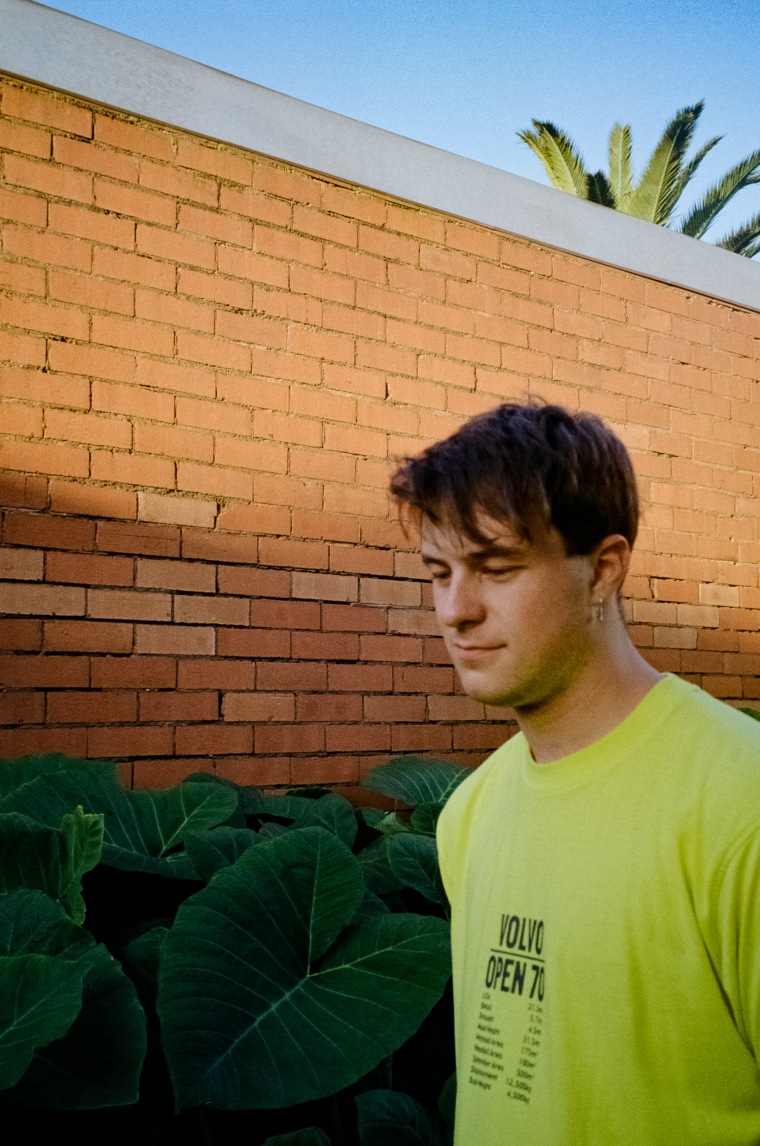 "Give Me Everything," a song from McGrath's forthcoming record Body Work, finds the musician singing about the club as a space of unfulfilled desire, as opposed to the space of unfettered liberation that it's often made out to be. It's about looking desperately for a nebulous feeling and failing to find it. The song's production, by Will Sneddon, clatters and echoes; it's club music as heard from the outside.
"I often feel super stuck in my own boy and uncomfortable when I'm in club spaces. It kinda makes me wish I didn't exist," McGrath tells The FADER via email, "Failure has such a strong connection to queer theory, and I think this dream for the club as a space for transcendence is obviously very queer too."
Listen to "Give Me Everything" below, and find California Girls on Facebook.