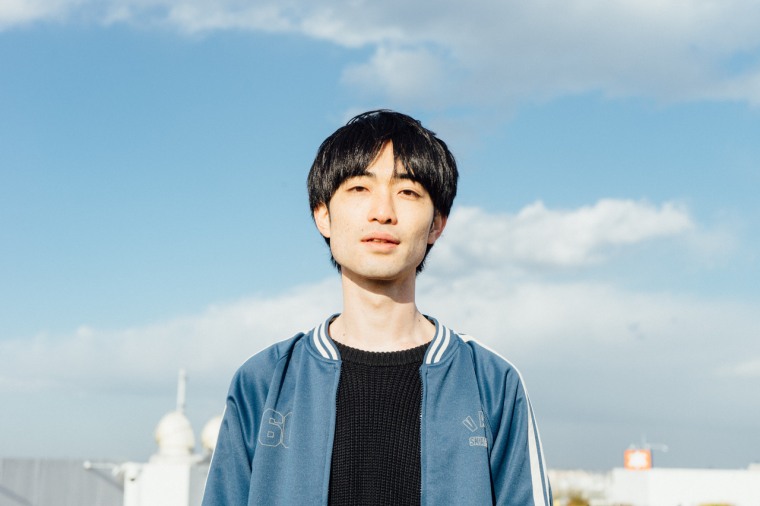 Japanese musician Yokosawa Shunichiro says the internet might have made him, and pretty much everyone else in the world, a little crazy, and that internet-induced craziness has probably manifested in his music. He's almost definitely right: take one listen to his new single "This Kind of Story," premiering today on The FADER, and you'll probably feel a little loopy. It's a delirious, washed-out sugar hit that feels like it should soundtrack a merry-go-round or, maybe, a tour through Willy Wonka's factory. Drawing from '90s icons Teenage Fanclub and cut-and-paste geniuses The Avalanches in equal measure, "This Kind of Story" — which is also the opening track on Shunichiro's new record Haiji, out this summer for the first time in the US on day to day records — is a wonderfully hyperactive introduction to the Japanese DIY producer and his peculiar brand of bubblegum psych.
"While I was writing the record, I had moments of extreme fun and joy and, in contrast, feelings of sadness and isolation. I really wanted to make these moments into something people could feel and tried to capture these feelings in these songs," Shunichiro tells The FADER via email. "Haiji is a collection of very personal songs, but I didn't write them just for me; I wrote them thinking how nice it would be if there people all over the world who also understood these small moments."
Haiji is a marvel of production and songwriting; recorded on Shunichiro's laptop in his Tokyo apartment, the record is richer and more immersive than seems possible, taking detours into folk and prog at points in a way that points to Shunichiro's own personal lack of genre affinity.
""It's a little hard to parse out what influences me musically," the producer says. "I suppose power-pop bands like Teenage Fanclub have had the largest influence on me. When I was growing up, I was listening to a lot of '90s Japanese Pop bands, with Cornelius being my favorite and most influential therein. Jesus & Mary Chain, Primal Scream may also have had an inadvertent effect on my music. […] I think maybe this stuff all has a connection to the "Vapor Wave" thing that's going on right now."
Listen to "This Kind of Story" below, and preorder Haiji here.