Let ambient, New Age family band TENGGER's new album enlighten you
Each song on Spiritual 2 is a different form of bliss for a different state of mind.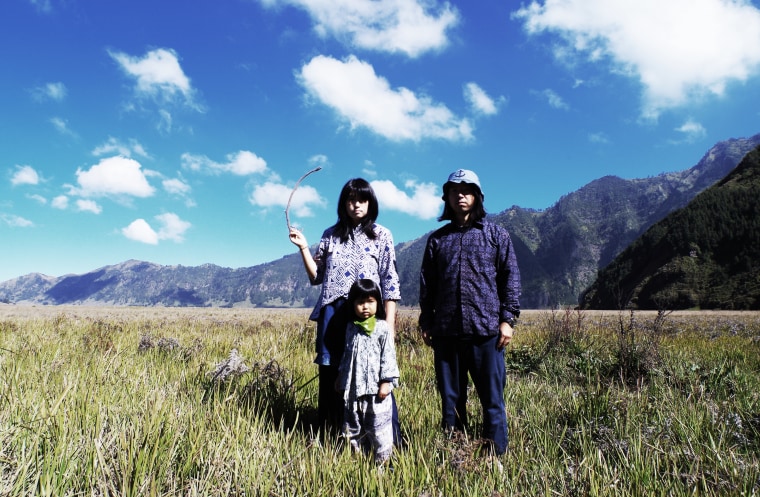 The ambient music that TENGGER make is uniquely busy. It's airy and lush, but there are far more moving parts on any given track than one might expect. On "High," for example, the opening track of their latest record Spiritual 2, a constant drone is intercut with bouncing synths that sound as if they've been taken straight from an at-home aerobics video. Later, on "Ajari," a high-pitched, echoing ring threatens to be drowned out by arpeggiating notes. Album highlight "Low" sounds more akin to an old indie song with the vocals removed than it does a New Age jam. In fact, there's an overall sense of incongruity between nearly every track on Spiritual 2, premiering in full today on The FADER, which might be what makes it so listenable — each track a different form of bliss for a different state of mind.
TENGGER is made up of couple itta and Marqido and their seven-year-old son RAAI, who joins them onstage. They say that their art is deeply informed by nature (TENGGER means "unlimited expanse of sky" in Mongolian), and you can hear it in Spiritual 2: much of the record hums like a natural expanse. TENGGER say that the record was made with an Asian philosophy in mind which dictates that if you're looking at something, you should recognize that there's something invisible behind it. Listening to Spiritual 2, you can feel that philosophy present: it sounds like music designed to induce enlightenment.
Listen to Spiritual 2 below, and order it here.