Over the last decade, Matt Martians has accrued a practical lifetime's worth of experience in his music career. The producer and multi-instrumentalist made his name as part of Odd Future, with two solo projects — The Super 3 and The Jet Age of Tomorrow — functioning as low-key production arms of the group; since then, he's formed The Internet with fellow former OF member Syd and successfully struck out on his own with a solo career.
His latest album under his own moniker, The Last Party, saw release late last month, and its playful, bubbly R&B sounds represent the latest turn in a career that's only kept evolving. We caught up with the 30-year-old while he was chilling back in his hometown of Atlanta to talk about his incredible run thus far; below, in his own words, Martians tells his story of how he became the renaissance man of music that he is today.

MATT MARTIANS: My mom and dad always really good taste in music. My dad would always play a lot of Earth Wind & Fire and Isley Brothers — typical black dad shit. My mom wasn't really big on music, but she had a nice selection. The funny thing is, I just found out, literally last week, that my mom has an album out from when she was younger. She was a lead singer in a choir and she never told me. She was like, "Oh yeah, I forgot about that." My oldest brother Mitch he used to be an A&R for Outkast's record label Purple Ribbon, so I got a lot of my early influences from my brother bringing home all kinds of shit. I guess I kind of get a lot of the lowkey-ness from my brother — you do a lot but you stay lowkey.
I started making music when I was a freshman in college at 17 — I went to college early because I had a late birthday. I used to watch a lot of music videos on YouTube, and I saw Fantastic Plastic Machine's "Different Colors" and I was like, Wow like it's crazy how somebody could literally just make a song and make you feel all these emotions and feel so deeply. Man, it would be so cool to be able to do for people.
Back in the day, artists didn't put an album out for 4 years — it's not like today, where it's like a year or two — so I wanted to learn how to make music so I could make good music whenever I wanted instead of waiting for all my favorite artists to make albums. That summer, I saved up two thousand dollars and bought everything that I needed to have a studio — a keyboard, Pro-Tools —and just tried to figure it out.
Tyler had a really big influence on me starting to do music. Even before he was popular on the mainstream level, he was really popular with the weird kids on MySpace. I started putting music on MySpace as the Super 3, which was influenced by Gorillaz in that it was an animated production group that was just really me. I remember Tyler sending me a DM like, "Hey, you're dope."
We sent music back and forth, I'd keep watching his videos, and then he was like, "I got a thing called Odd Future." This was when in its infant stage — like, "I have this really crazy idea and I want to get like-minded individuals because it will make us stronger together." I'll never forget, I was on AIM and Left Brain put in his away message, "Super 3 for Odd Future." We did the first Odd Future album, and then me and Tyler became friends. I'd go out to L.A. and he'd take me around and introduce me to Earl and all these people.
I'll never forget being around Syd for the first time. I was like, "Man, this is like the chillest girl I've ever been around. She was around so many crazy personalities but was just this calm in the middle of the storm. She knew how to have everybody controlled and she knew exactly what was going on. She was the person that created our fake promotional website so that the places that posted about us would take us seriously.
With the Jet Age of Tomorrow, I always wanted to have an anonymous band I could have no boundaries with. I wanted an outlet where I could put a song on for five minutes and someone would say, "That's a Jet Age song." I don't think there'll be another Jet Age album. It was a lot easier to make those records before, and that's just growing up. I love the project though, and I love that Kendrick Lamar sampled it. So many people have heard "ADHD" and had no idea that it was a Jet Age sample, which is so dope. You're hearing some really weird shit that you probably didn't even know existed. Some artists come up to me and say, "That Jet Age shit you used to make...." And I'm like, "How the fuck do you know about Jet Age?" It's cool. I'm content with Jet Age — my solo albums are an extension of it now.
My whole life, I've been a rebel. If someone goes right, I'm gonna go left. My goals are that I want to make enough money to sustain myself, and I always want to be able to make what I want to make. If I get to the point where I can't make what I'm gonna make, that's when I'm gonna find something else to do. That's how I've approached everything. I may not have been the most popular person in Odd Future, but I'm gonna make what I wanna make — and because of Odd Future, it's going to get to the people that I want to hear it. This music is supposed to be for the weirdos.
The OF Tape Vol. 2 was a very weird time, because Earl had just got back and there was a lot of tension in the group. Earl's mindset wasn't the same—he didn't want to rap about the things he was rapping about before. He was three years older, he'd been on an island swimming with whales—you don't come back the same person from that. He wasn't feeling being famous. It shows you why he is who he is to this day—he's aloof, he puts out what he wants when he wants to.
Earl's one of my best friends, he's one of the smartest people I've ever been around. He came back and said, "Logically, I don't feel this way, so I can't make this type of music. It doesn't make sense to me." We weren't as close as we needed to be when that album was made, and you can feel it in the album. It's a good album, but it's a bunch of really good individual tracks—it wasn't a group making an album together. But it forced a lot of real conversations within Odd Future that needed to be had, so it was a good moment for us.
I've since grown to understand a lot of different perspectives that I didn't before. I have a lot more understanding about how nuanced and weird being a public figure is. I was so used to being a producer, but now I have to be onstage in front of thousands of people. It allowed me to embrace a self-confidence in myself. You can really get into a cycle of not knowing who you are via searching for that acceptance in your career.
Purple Naked Ladies and Vol. 2 were being worked on at the same time. Since we all weren't as close, it was the only thing Syd and I could do. We were trying to do something completely different. Originally, it started off as us hanging out a lot. We had a really good chemistry — we're yin and yang. We were raised very similarly and grew up with siblings. Music was never our way out of a life, so when it came to success we were a little more patient. We both also never intended to be leaders of a band. We look at Frankie Beverly and MAZE — we want to be old performers where you're going to come to our band and get a good show.
We didn't expect anybody to really fuck with The Internet. We just wanted to make albums. We were ahead of the game with our sound, as you're seeing now with this R&B resurgency, and a lot of people who are ahead of the game either get frustrated and quit, or they stay on the wave and when your time comes around you're leading the pack, because you've been doing it. I was like, "I guess what we're doing is starting to work." When we did the Mac Miller tour, even him fucking with us was huge. It's been a crazy journey, but I'm really glad we're the same people to this day. Weren't we supposed to change? I thought people change when they get bigger. When's it gonna happen?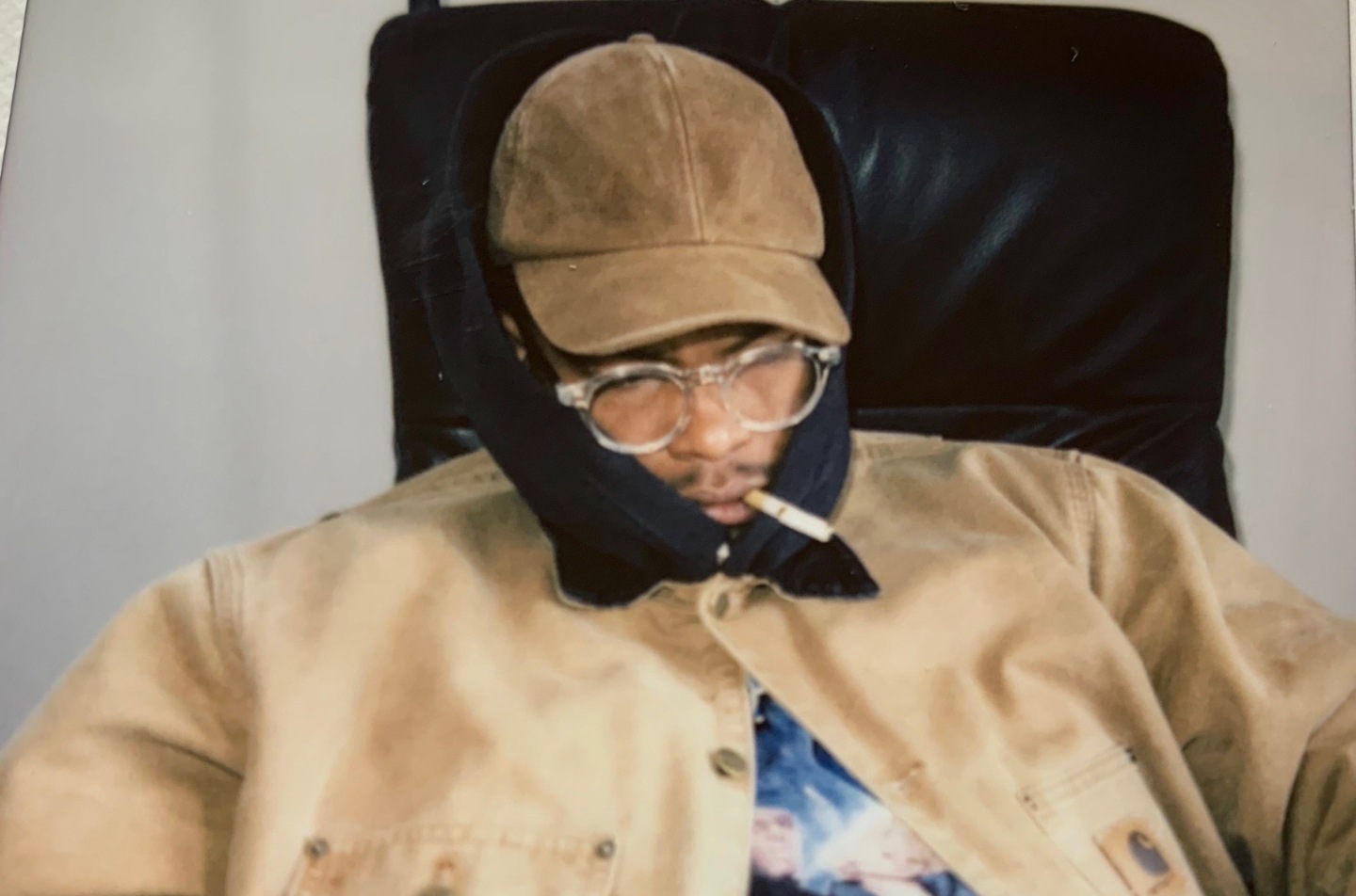 Listen to Matt Martians' The Last Party
My albums are very personal. People who know me personally know how real every word on those albums are. The Drum Chord Theory was like me releasing my journal that I'd been stockpiling for two years. I made The Last Party because I was going through a hard time in my life. I'd separated from someone I was dating for a long time. After a breakup, you have energy — sometimes it's negative, sometimes it's positive, and I was like, "I want to use this energy to help people." I want people to know it's okay to be hurt and to look on the bright side.
A lot of people make albums where they're "going through something," and it makes you bored. I wanted to make something more triumphant. You're gonna see pain, but fuck it — we're gonna laugh through this shit and get through it, and I wanted you to laugh with me. Hard times are perspective-based. Some of the biggest W's you appreciate more because you realize how hard the L's were. It's lessons learned, and that's school for us when hard times hit.
You know how women, when they're friends, their periods link up? When we're going through stuff in The Internet, we're all going through the same feelings about women, life, our family. It's so weird. Even when we're not talking all the time, we'll get back together and be like, "You've been going through this? Me too!" Hive Mind solidified that. People wonder how we can have so many people in the band with solo projects and no competition — it's because we're part of the hive mind. Each part of the brain is vital to the brain, and it makes the whole brain better. Any band can survive with that philosophy, but it requires people to chill their egos and have ego death.
I don't really have any fears, but my hope is that everybody makes the music and art that they really want to make, and that they stay true to what they really want to do. It's dope to see Steve release his album independently, knowing that he didn't need anybody. I just want to mentor a lot of artists coming up. Whether it's been Syd, Kilo Kish, Steve — I've always been good at giving a hand to them when they need some sort of direction. I really like that aspect of music. I want to explore the graphic design side of me more —I'm way better at that than music, and I've neglected it. Music is a young man's game, and now that I'm out of my twenties, I want to explore that side of me more.