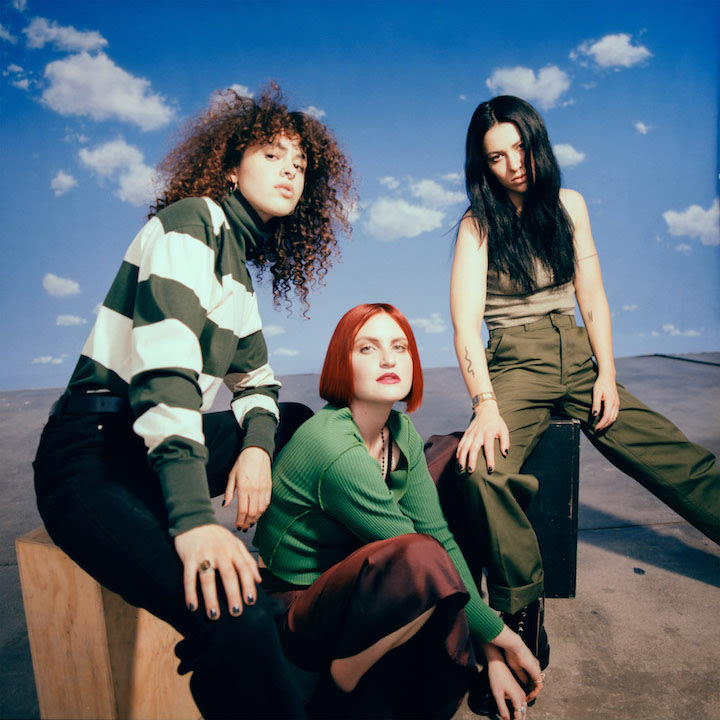 MUNA have announced details of their second and album and shared lead single "Number One Fan." Saves The World is released on September 6. Scroll down to watch the "Number One Fan" video now.
The group emerged in 2017 with debut album About U, which featured the hits "I Know A Place" and "Loudspeaker."
In a statement, MUNA said "Number One Fan" is about "recognizing the negative voices in your head and learning to speak back to them."
"It's a joyful and surprising experience to recognize that, just as we can all be our own biggest haters, we can also decide to be our own biggest fans," the statement continues. "We can choose to believe in ourselves, to take notice of all the little admirable things we do, to applaud every inch of progress and comfort ourselves through every pitfall. It's an incredibly liberating process, learning to love ourselves this way. In this culture, we are almost taught to look to other people to fill up some void in ourselves. What happens when we accept that we are already whole? We become our own icons. We become unstoppable and un-buyable. We save the world. No, just kidding, sorry we got caught up in the moment. (But maybe!)"