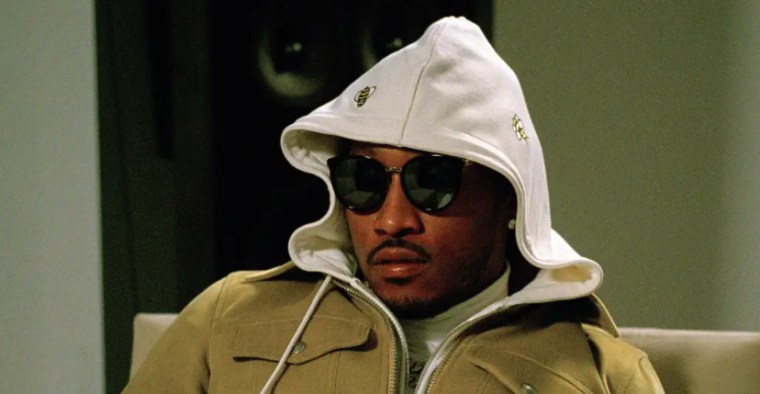 Fridays in the warmer months have started to feel like mini music holidays with the amount of new material released on a weekly basis. Today is no different with new music from the likes of Future, Walshy Fire, Mostack, Prince (!!!), and more. With all the music that drops these days, it can be challenging to keep up with the influx. So to help out, here at FADER, we've chosen our seven favorite tracks today to give you a head start. Check out our picks below.
Walshy Fire, f. Mr. Eazi & Kranium "Call Me"
When we spoke to Walshy Fire last month ahead of his new album Abeng, the Jamaican artist talked about how life-changing it was for him to travel round the world — particularly African nations — and realize the innate connection between Black people on a global scale. Today, Abeng arrived as a musical manifestation of those light bulb moments. Throughout the 11-track album, Walshy collaborates with artists from various parts of the African continent and the Caribbean. It serves as a study on how sound has traveled throughout the diaspora, with different countries and cultures informing each other in ways that may not always be in plain sight. Take "Call Me," which features Nigerian star Mr. Eazi and Jamaican artist Kranium. The song caters to Eazi's typical smooth and romantic approach, with guitar strums indicative of West African music as the backdrop. But with drum patterns resembling those of dancehall, Kranium fits in seamlessly. The rest of the album doesn't disappoint either. — Lawrence Burney
Stef Chura, "Sincerely Yours"
Sometimes the hooks on Stef Chura's songs are easy to find. Other times they require a little bit of picking through. Always, though, it's a game of following the little stitches of Chura's voice, prone to falling in and out of line, veering away into falsetto wisps, and coming back again. "Sincerely Yours," the slow-burning midway-point of the Detroit rocker's fresh new album, Midnight, is probably the track with the clearest and quickest path to recognition — "Oh, I see what she's doing here." And it's good. Will Toledo of Carseat Headrest, who produced Chura's new record, drops a stinging line of guitar midway through that trails Chura's wails all the way to the song's piercing end. I'm doing my best to sing along. — Steffanee Wang

Mostack & J Hus f. Dave, "Stinking Rich"
Mostack's debut album Stacko is packed with summer bangers but it's "Stinking Rich" that's sure to grab the headlines. Like an Avengers of the London rap scene, J Hus and Dave join MoStack to celebrate their wealth and success, dancing as their bank balances rise up. Whether it's MoStack recalling his journey from "chump to champion," Dave's knotty wordplay, or J Hus, fresh out of prison, nodding toward the darker side of fame, there's something for everyone here. — David Renshaw

At this point I'm not sure we'll ever see another run similar to what Future did in 2015, but who gives a shit. New Future is always a blessing for the public, normals and stans alike. With this new EP Save Me, "Shotgun" is the immediate standout, putting Hendrix on full display, belting out a devastating blend of joy and pain in the way that only Future can. — Eric Sundermann
MUNA's music is all about self-love, and I know reading that sentence gave you a gruesome cavity, but here's the thing: Katie Gavin, Josette Maskin and Naomi McPherson aren't here to be cloying, they're here to get your ass moving. Today, the trio returned with the first single from their new album, a song called "Number One Fan" that hurls all of the stan Twitter tropes at the wall. MUNA argue that if you can worship total strangers, the very least you can do is reserve some of that adoration for yourself. Once that post-chorus synth hits, you'd be pressed not to agree with them. — Salvatore Maicki
Ryuichi Sakamoto, "Chase"
I hate my phone as much as anyone, but Black Mirror does not do anything for me — with the exception of the show's pilot, every episode I've seen has been a paper tiger cautionary tale built out of the most facile criticisms of modern technology. Yes, even "San Junipero." But an episode of the new season called Smithereens sports a soundtrack by Ryuichi Sakamoto, which is enough to make me consider a second watch. The Japanese master has crafted another immersive collection of ambient gems, buffed with enough digital detritus to prevent it from sounding wholly organic. On my first listen, "Chase" sticks out as a deliciously tense collection of static shock, drones full of dread, and percussion that signals some kind of hunt. It's like a snapshot of the moment the algorithms become sentient. — Jordan Darville