Omar Apollo's homegrown funk
The 22-year-old singer-songwriter from Indiana is a DIY soul powerhouse.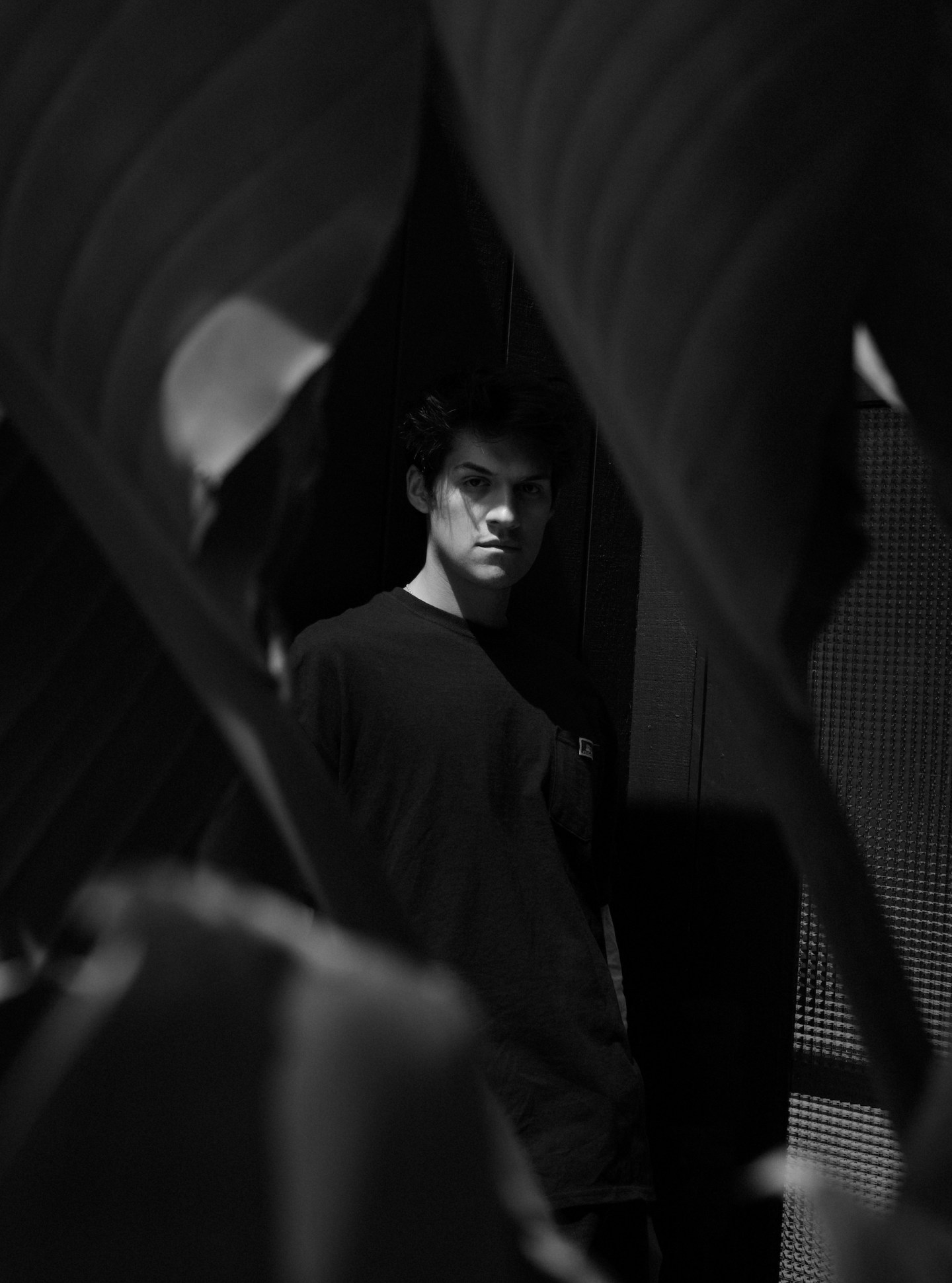 Around this time last year, Omar Apollo was digging for quarters under his bed, trying to scrape together enough change to buy a donut from the gas station for dinner. Paychecks from his Guitar Center day job were enough to cover the rent for the attic of a house he shared with four roommates in suburban Indiana, but that was about it. Some days, he'd go to bed early just to avoid hunger altogether.
Apollo is still hungry when we meet up for breakfast on a morning in March at his East Los Angeles apartment, but his digs have improved considerably. The building is a new construction in an old neighborhood, the name of which he asks that we don't include, as things have already "started getting a little weird" thanks to a growing fanbase of more than 100,000 followers on Instagram. The apartment is nice, if sparsely decorated, in the way musicians' pads tend to be. Hard cases, mixing boards, guitars, and a trail of sneakers line the spaces around a leather sectional and a couple of tables topped with houseplants. In the kitchen, framed photos of Apollo (née Velasco) with his parents and extended family preside over an empty takeout bag,
a half-empty bottle of rosé, and a stick of deodorant.
Clad in a shirt, leather vest, denim jacket, and immaculate Docs, Apollo emerges from his bedroom, craning his towering frame to greet me with a hug and a bashful smile. "Let's go get some food!" Apollo says, emphasizing the last word.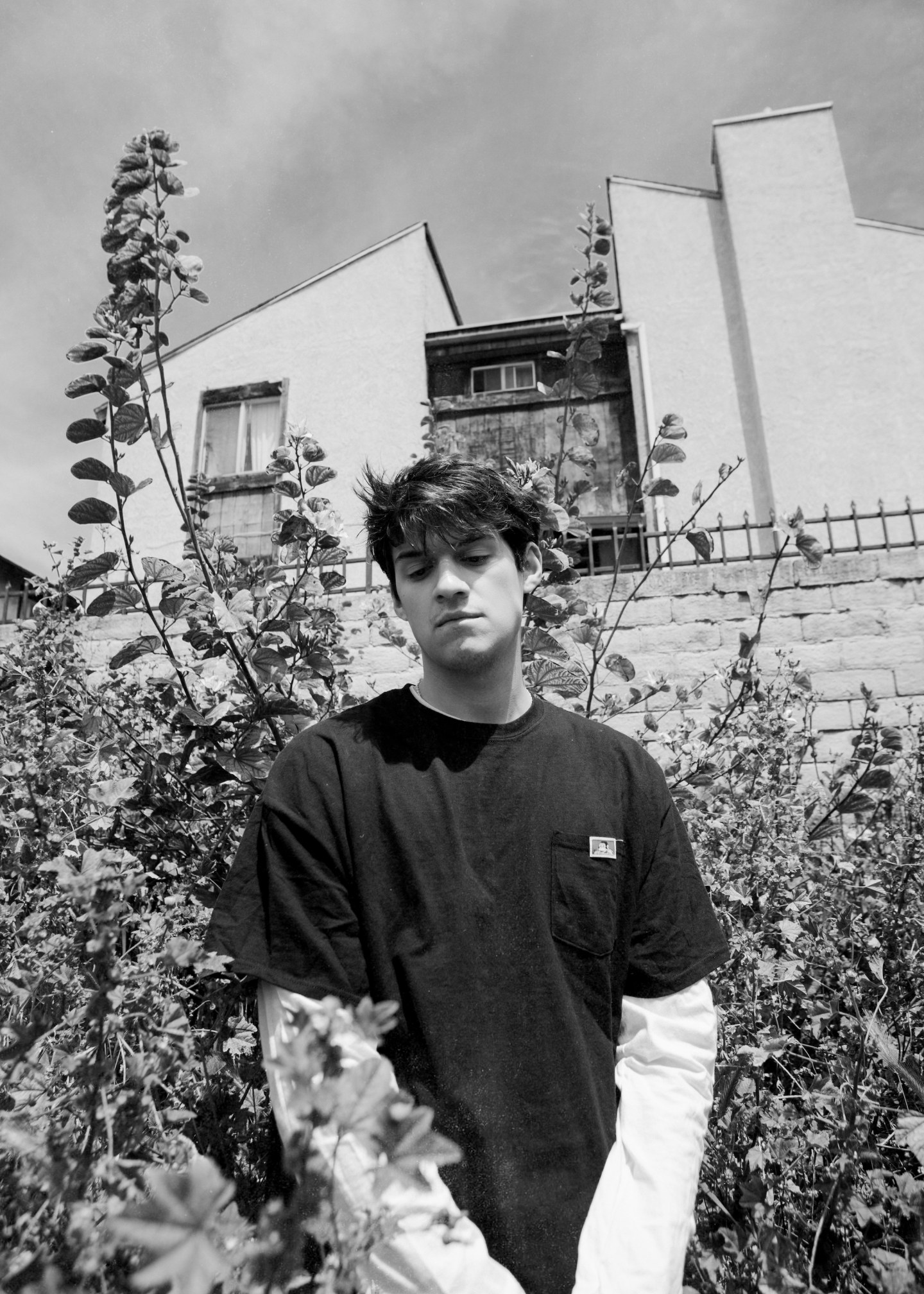 We — that is, Apollo, his best friend Jay, his manager Dylan Shanks, and me — pile into Shanks's car and head to Millie's Cafe, a homey brunch staple in Silver Lake. He's been on a real health kick lately, he says; since relocating to L.A. in January from Hobart, Indiana ("The Friendly City"), he's cut back on booze, taken up acai bowls, and given up smoking completely. "Now, I'll see the Juul being passed around, and I'm like 'No thank you," he says. "It's been two days!"
At 22, no one could really blame Apollo for being tempted by the vices that tend to accompany overnight success. And that's literal: Back in Indiana, a friend, taking notice of his DIY soul chops and modest 3,000 person following on Soundcloud, spotted him $30 to upload his music to Spotify. The next day, thanks to a chance placement on the platform's "Fresh Finds" playlist, Apollo's track "Ugotme" had clocked up 20,000 plays and counting. The momentum led to his relationship with Shanks, an NYU econ major whom he met via Twitter; tours across the U.S. and Europe; and last year's much-hyped debut EP, Stereo. The project's mix of psychedelic production, Apollo's honeyed vocals, and timelessly raw, English and Spanish songwriting about heartache would only bring him further into the spotlight. A year later, his stream count is in the millions, and he's landed an agent, soundtrack placement in Skate Kitchen, and an exclusive worldwide deal with AWAL, the recording arm of music tech powerhouse Kobalt.
"They're making my life really easy right now," Apollo says of AWAL. "They let me do whatever the fuck I want. I don't really care about signing with a label; I don't need to."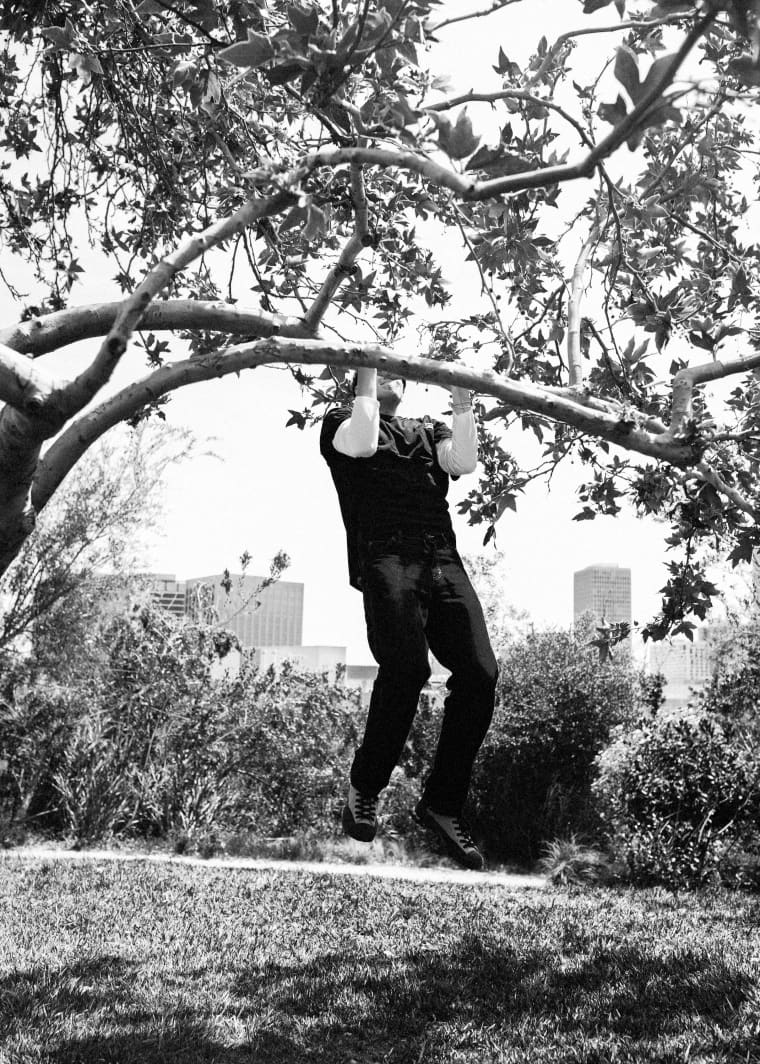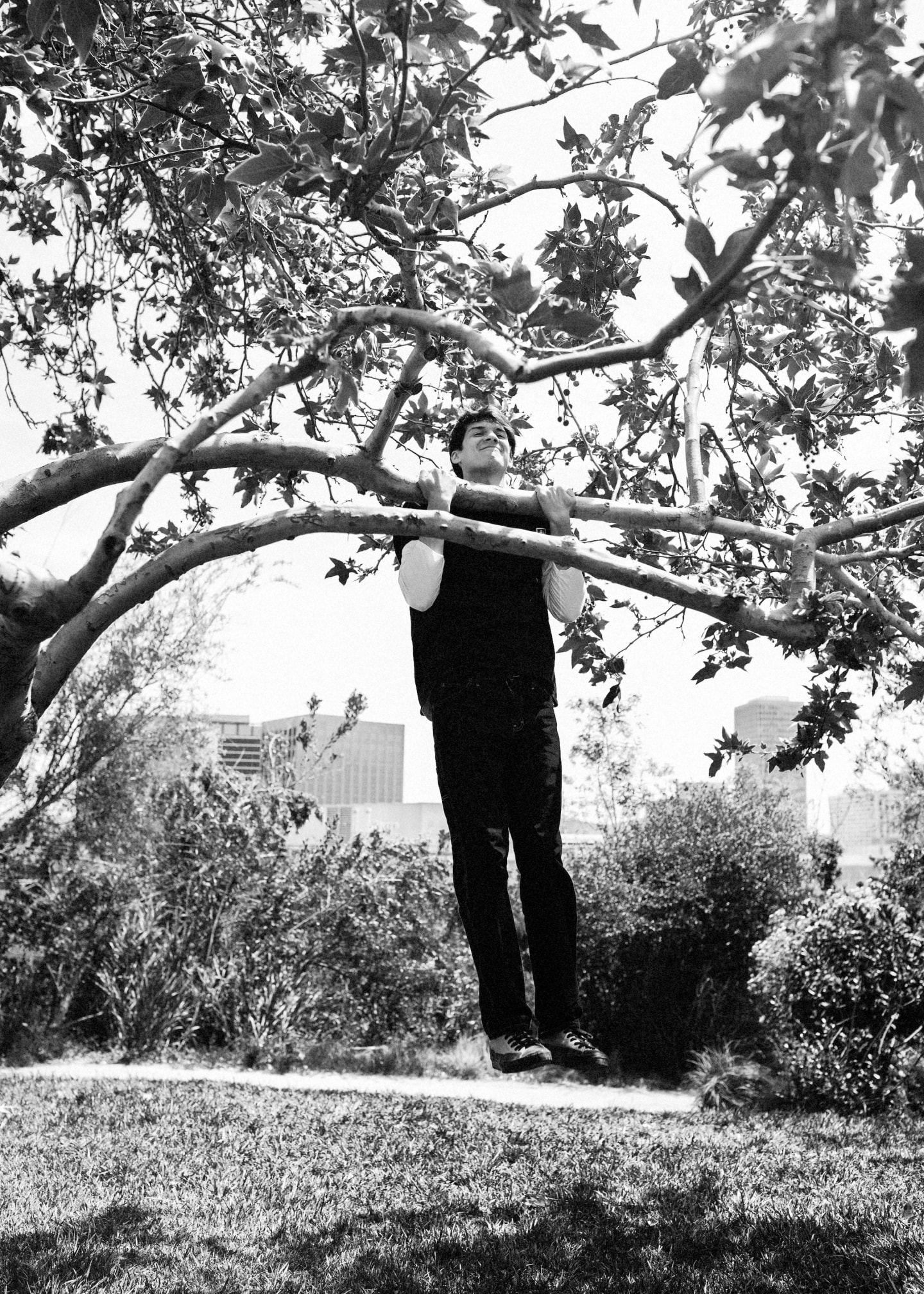 Apollo grew up the youngest of four kids to Mexican immigrant parents, absorbing their penchant for Pedro Infante, Los Panchos, and The Beatles as much as he did their commitment to providing for their family even if that sometimes meant sacrificing food for themselves. He developed his musical talents early, thanks to mandatory participation in his Catholic church choir and a guitar gifted by his parents when he was 12. Apollo's artistic inclinations were shaped as much by what was absent from his environment as what filled it. His Chicano heritage cast him as a default outsider in Hobart, a predominantly white working class town of about 30,000 located less than an hour's drive from Chicago, with industrial roots that have more recently been supplanted by strip malls and outsourcing to the Greater Chicagoland market.
For Apollo and his friends, Chicago might as well have been 300 miles away. Their social hub centered around a downtown "literally as big as this block," Apollo says, gesturing to the bustling Sunset Blvd. intersection behind him, and they spent their days loitering between the local McDonalds and a coffee shop called Café 339.
"Everyone was either a farmer, or a jock," Apollo says. "We were the outcasts everyone wanted to beat up."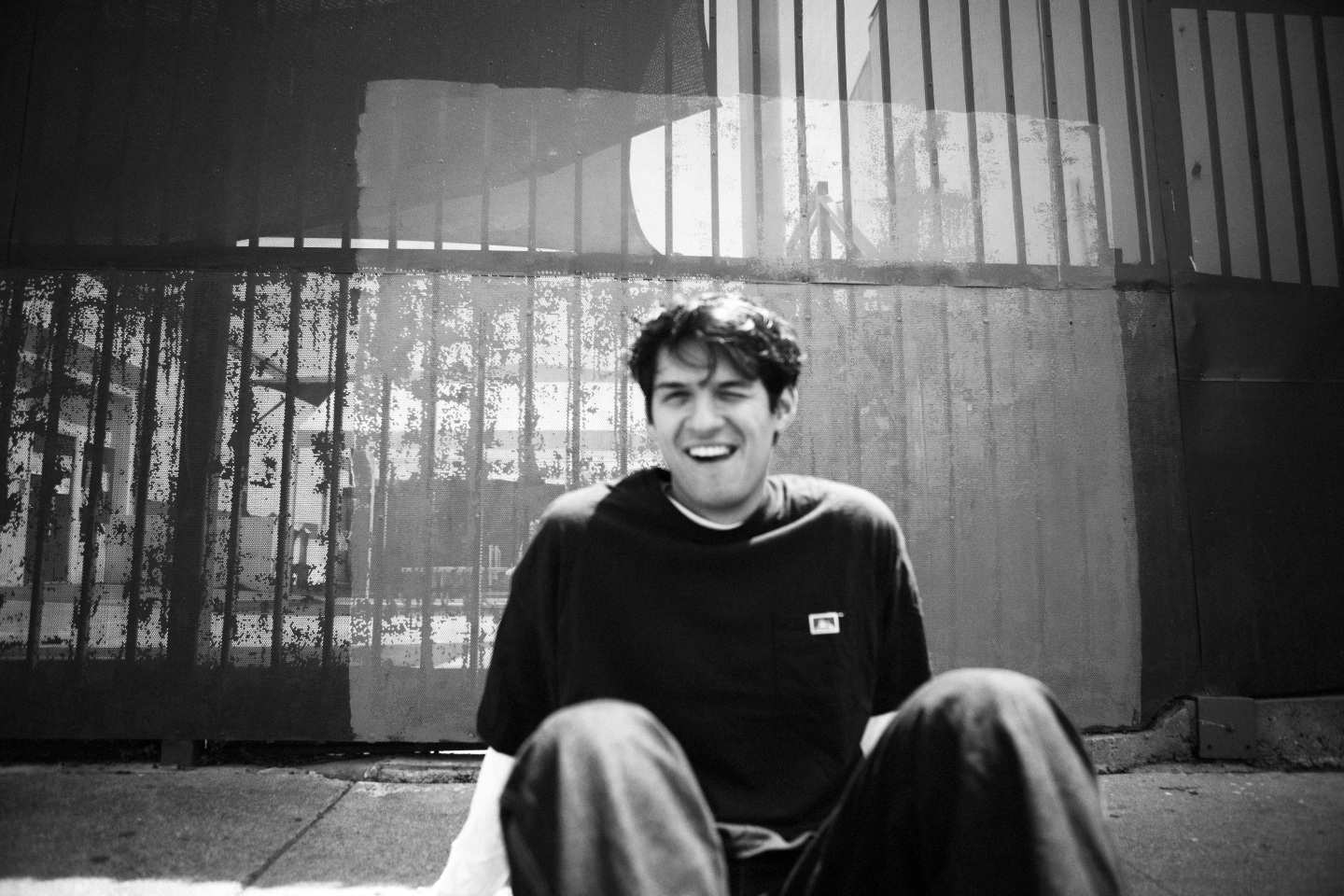 Nights were spent driving out to punk house shows in neighboring towns, where Apollo would eventually play his first shows. His penchant for making clothes, posting videos of himself dancing, and, of course, singing, would earn his share of shoves, name-calling, and fights in his high school hallways. These days, hometown kids are sending him music of their own.
In April, he released his follow-up to Stereo, the Friends EP. It's an even smoother affair, reaching beyond the less-is-more production of his debut to offer something more technically ambitious. There are party bangers, from opener "Ashamed" — all Prince-inflected vocals and Sly Stone swagger — to the dance floor haze of "So Good." The spaces between them offer pause for the kind of introspection that first won over his fanbase, veering from the Auto-Tune-smothered frustration of "There for Me (Interlude)" to the harmonic builds of "Hearing Your Voice." Then there's the title track, an acoustic ballad laced with lo-fi flourishes that centers Apollo's range as a vocalist and songwriter. Keen industry eyes will see the EP as one hell of a business card; to everyone else, it's a flex.
For Apollo, it's the next step on a path he never doubted.
"I didn't care," he says of his high school haters, pushing aside his pancakes. "I loved the attention. Anytime you get attention, even negative, it's a good thing. I was like Whatever, and kept doing it. Of course, now they're all like Oh my gawd, Omar!"

Correction: A previous version of this story incorrectly stated that Omar Apollo signed a "loaded 360 deal." Omar did sign a global deal with AWAL, but he retains the rights to his music and other facets of his business. The FADER regrets the error.