Santi is a vision of Afropop's future
The Nigerian-born singer is leading the march to break new school Afropop into the mainstream.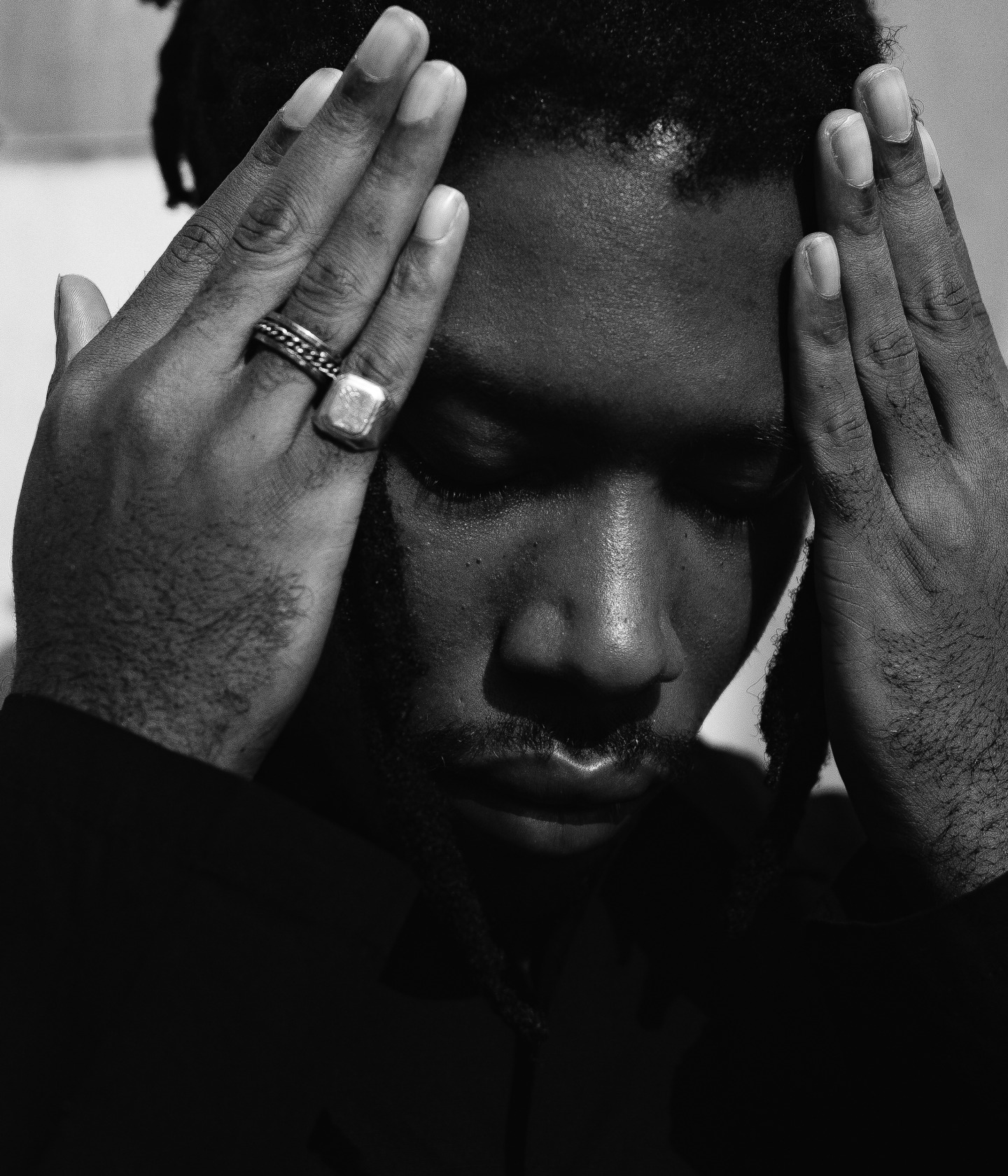 "A few days ago, I was just thinking out loud to myself: 'I love learning bro,"' Santi says. We're eating suya — a spicy kebab style Nigerian street food — in a moderately-lit living room in Victoria Island, Lagos. A wide TV is flanked by a PlayStation 4 at the center of the room. Both are awake but static, except for a paused screen of Far Cry 5. Santi is in Nigeria for a few weeks to shoot more videos for his upcoming album, Mandy & The Jungle, but he's been clearing his head in the meantime.
Over the last five years, the 26-year-old has emerged as the de-facto visionary of Nigeria's '90s baby generation. "Gangster Fear," a record he released in 2016 with producer-artist Odunsi (The Engine), kicked off the stylistic audiovisual wave of nostalgia-heavy, lo-fi music coming out of Nigeria today. But the singer remains elusive to the media, spending a lot of time indoors, disconnected. His success "can sometimes feel like a different world."
"I am still not fully aware of how much has changed," Santi says, mentioning it feels strange when people recognize him in the streets. Less than 24 hours earlier, he performed an energetic set at the Homecoming festival in Lagos, hosted by DIY entrepreneur, Grace Ladoja and Skepta's Boyz Better Know family. When I tell him I didn't catch his set, he pulls up the short clip of a roaring "Rapid Fire" rage on his phone. He already witnessed a similarly "surreal" reaction to the silky neo-Afropop cult-favorite at another music festival last December, but "this one feels madder," he says, watching my reaction to the video loop.

"I know that if I take a little from here, and take a little from there," he tells me, "I can sprinkle some magic on it and whatever comes out will be me." Later, he explains his flow — a blend of pidgin-English and patois, filled with pop culture references, jokingly referring to it as "speaking Santinese."
Before he was Santi, Osayaba Andrew Ize-Iyamu was a renegade teenage drama coordinator. His finest act was pushing the limits of his missionary high school's tolerance with edgy serials he authored based on his classmates. In those days, Osayaba also composed songs layered with subliminal messages and metaphors for his plays. After high school in the early 2010s, he came to city-wide attention as a freestyle-rap prodigy named Ozzy B. In 2011, then 18 years old, he released a 21-track mixtape called Diaries of a Loner. The project was a glimpse into his deep hip-hop roots, indebted to Lil Wayne and Drake.
He spent the next three years trawling through Santigold's discography (and Vampire Weekend's self-titled debut). That introspection paid off. In 2013, he ditched the meta-persona Ozzy B and released Diaries of a Loner: Birth of Santi under the new moniker Santi, something that felt more "authentic." In this Frankenstein-esque moment, the Santi we now know was born.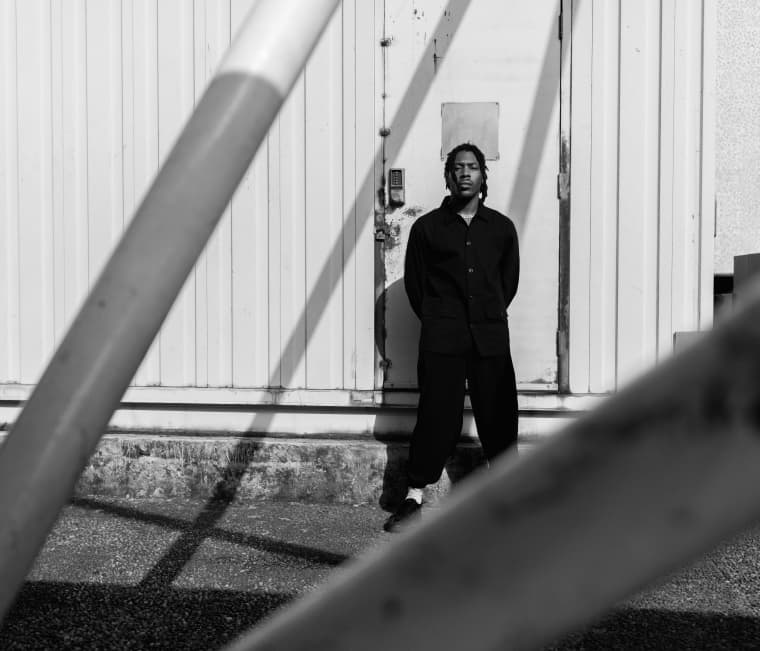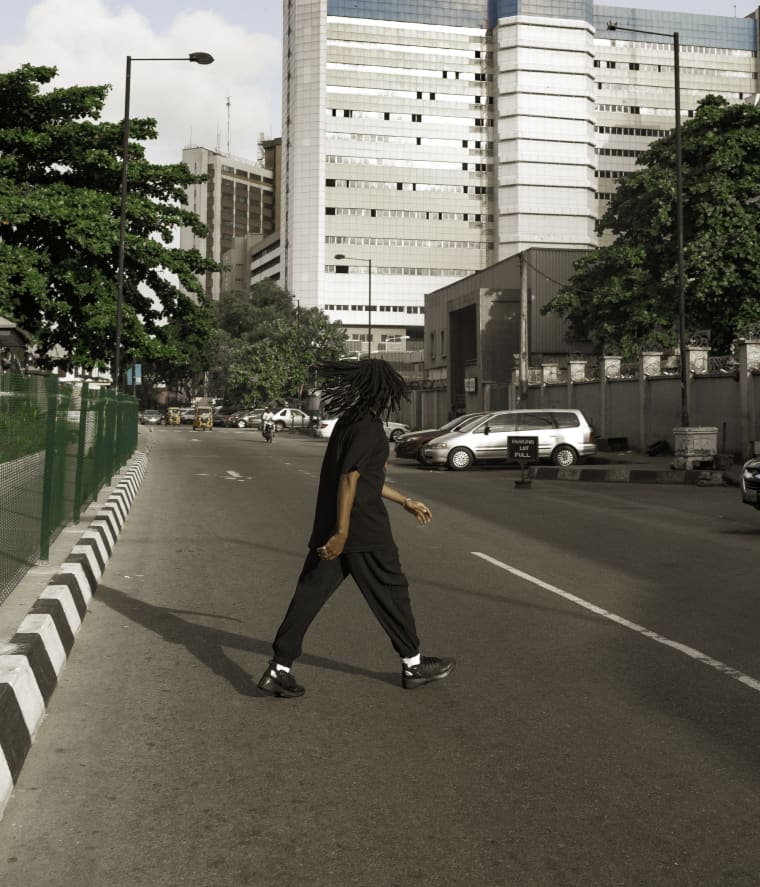 Santi's project titles tend to read like the chapters of a coming-of-age novel, and Mandy & The Jungle — his debut studio album — is his latest installment. Suzie's Funeral, his previous tape from 2016, is a tribute to the vices he had let go of to "become Santi." On Mandy, Santi says he's more expressive than ever, adding that a chunk of the project was recorded in Lagos with his Monster Boyz collective — which includes producers GMK, Genio Bambino, and Bankyondbeatz. At one point, he plays me "Purple Juice," the hip-hop Afro-fusion track off Suzie's Funeral, then "Dime In The Winter" from the new album to show his growth. The rap-like parts of both songs he plays are aided by dancehall rhythm and intonation, but on the latter his flow is stronger and more melodic; it's apparent how much he's grown as an artist over the last three years.
There's also a comic book paired with his debut. "I want people to immerse themselves into the world Mandy & The Jungle is built within," he says. Beyond that, he's spent the last eight months expanding that "world." He's already dropped three videos: "Freaky" garnered attention for incorporating early-2000s Nollywood horrorcore; "Rapid Fire" is Africa's first true moshpit rager; and "Sparky" came accompanied with a noir-themed short film shot
in Lagos.
Santi knows his music is now travelling longer distances, which means new frontiers can be conquered. His loftier dreams rest in the idea to help create a structure to help Nigerian producers — who he thinks "are the real guardians of the sound" — make more money and gain more recognition. He's also passionate about inspiring the coming generation of African artists to scale and move quicker. "They shouldn't have to go through the same hurdles that slowed us down," he says. "They should be able to look at me and say, Wow, this guy is speaking in pidgin-English, he's just like me. If he can do it, I can do it too."
He wants the world to know that good music was made in Nigeria, by a Nigerian. "You know how you see Jordan Peele movies and you forget you're even watching black people?" he asks. "That's exactly what I'm going for."