Shordie Shordie is rap's new turnt up lover boy
The Baltimore rapper is quietly riding the wave to become one of the genre's best kept secrets.
On the night of April 7, 2016, hundreds of people packed out the Baltimore Soundstage to honor Tate Kobang, the rapper who, a year earlier, made a national splash with his breakout single "Bank Rolls," positioning him as the first potential national rap star the city produced in over a decade. Before the show, Kobang was on the road with 300 Entertainment for the Young Hustle tour alongside fellow hopeful stars Rich the Kid, T-Wayne, and Rejjie Snow. But he was also quietly taking one of Baltimore's best kept secrets on the ride with him.
Twenty minutes before Kobang's performance, a trio called Peso Da Mafia walked on stage bouncing to a song that most of the crowd didn't recognize. Their frontman was Shordie Shordie, Kobang's younger cousin — a kid with blonde baby twisties, a refreshingly unorthodox nasal delivery, and a presence that felt foreign for an artist from Baltimore. He reflected the colorfully-coiffed, harmony-driven style that was starting to dominate rap at the time. Baltimore doesn't often rally around anything eccentric; Shordie's appearance felt significant.
Two years later, Shordie has left Peso Da Mafia and made good on that potential. The 23-year-old now has a deal with Warner Bros., a buzzing hit single, and support from some of rap's heavyweights.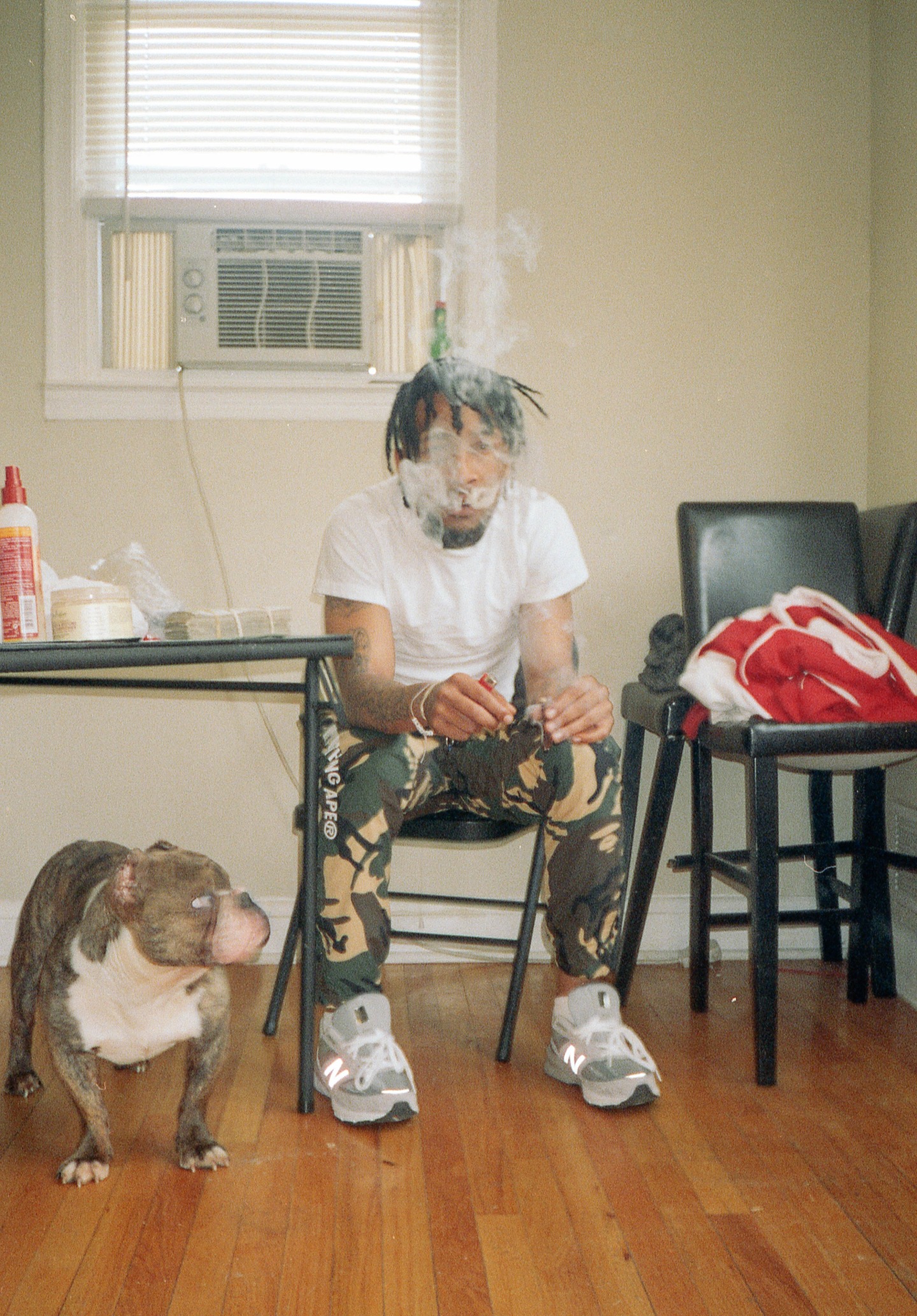 "People never heard me finish the story, and I think it's proving people wrong that I can actually do music," Shordie says over the phone from his home in Baltimore. "What I was doing with Peso Da Mafia, it sounded like I was doing the easy part: the hook, a verse, then outta the way. But now you understand I can make a hook, a verse [on my own]. I just wanted to let people see my creative side."
Shordie's chance to show his individual worth came in December, when he released his debut solo project, Captain Hook, a nickname he started going by after building a local reputation for having the Midas touch on choruses. There's nothing on the tape that differs from his contributions to Peso Da Mafia's Never a Drought project from six months prior — much of Shordie's allure rests solely on his vocal tone, which typically sounds like that of a congested gremlin. But it's also what he does with his voice that makes listening to him so entertaining: spirited runs, purposely going off key, the short bark of his signature "WOW" ad-lib.
In the handful of times I've met him in person, he's come off as contagiously goofy, a natural entertainer, sliding in jokes that he can't finish because he's already laughing too hard. Even his hair — now a mohawk-mullet made of individual plaits — is a departure from the taper cuts and braids that most young men in the city wear. The things that make Shordie stand out are reflective of his new outlook on life. "That gangsta shit is outta style," he suggests in "Bitchuary (Betchua)"'s hook. To him, being open about your feelings is where culture needs to be headed.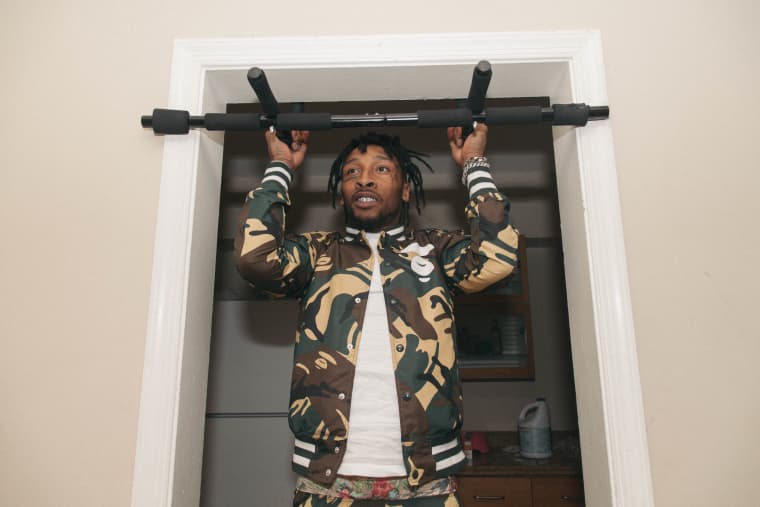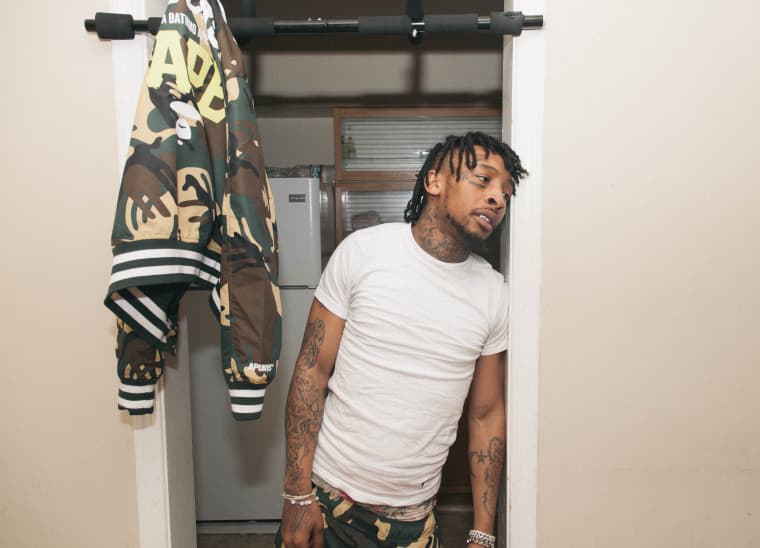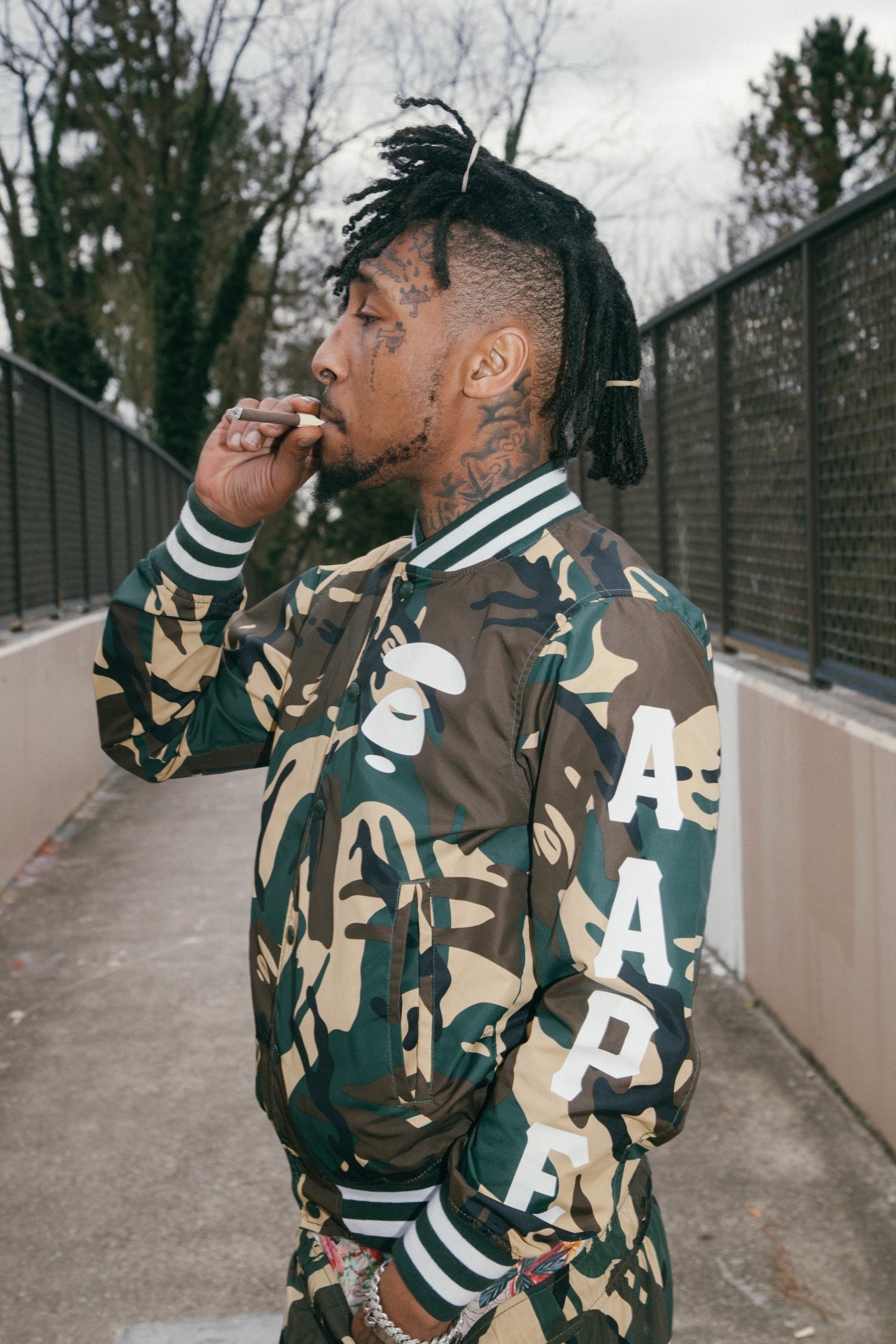 Take "Lonely," released two weeks before Captain Hook dropped. It's Shordie's take on Bobby Vinton's melancholy 1964 classic "Mr. Lonely," flipped into a story of dating multiple women but still feeling emptiness. Captain Hook is filled with stories of hard luck and heartbreak that could easily go unnoticed if you just find yourself being entranced by his voice and the production. One of the project's standouts, "Ungrateful," is about his frustration with a lover who doesn't understand why he can't give her the attention she desires. But it's the tape's closing track "Bitchuary (Betchua)" that has begun to change Shordie's life. It's already got 9.4 million plays on YouTube, a place in SoundCloud's Top 50, and a spot on urban radio rotation across the country.
Like the majority of Shordie's songs, it's centered around the complications of young love and features a hook that's difficult to get out of your head. Lyrically, it seems to step over the line at times — "Bitch you a dog and your homegirl too," he sings in the hook — but that's glossed over by his harmonies and the song's production. "I think it's more uptempo and it's real as hell," Shordie says. "Who don't know they homegirls dogs? Or who don't act like a dog when they get left? I'm speaking our stories. I let you know that niggas feelings can be hurt."
The YG! Beats-produced track adopts the funky baseline and claps of the contemporary West Coast rap scene headed by artists like Blueface, Shoreline Mafia, and SOB X RBE. And outside of the support the track is getting in the Baltimore and DMV region, it's the West Coast that's turning "Bitchuary (Betchua)" into a hit. On Valentine's Day, TMZ uploaded a video of EDM DJ Carnage playing the song to Tyga and Quavo at a packed Los Angeles club. In mid-April, another video surfaced of Shordie performing the song in L.A. — this time the crowd knew every word.