YungManny is the master of clean rap chaos
At 15 years old (we think?), YungManny is already championing the next new wave of rap music.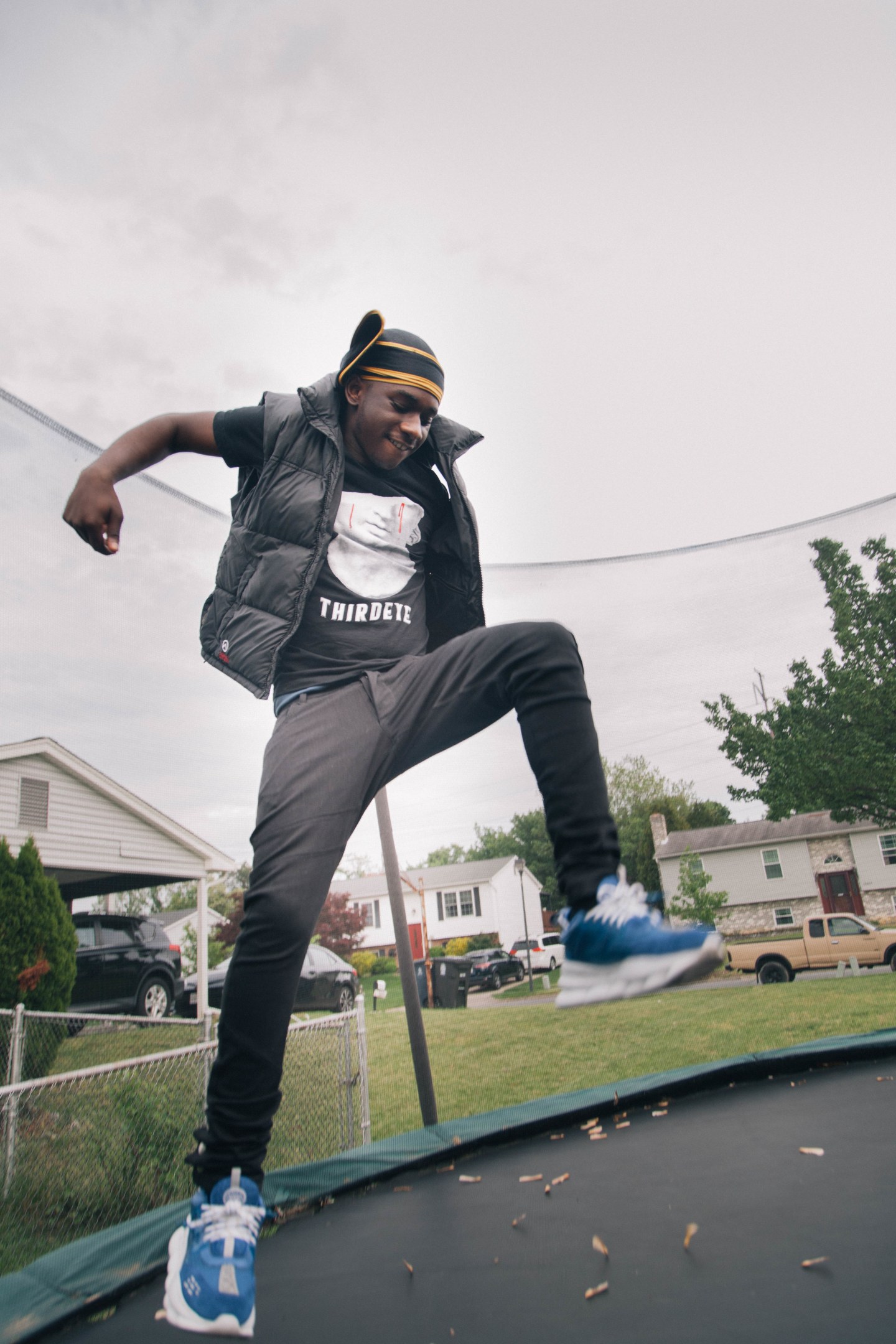 YungManny is fresh out the barber chair and in the whip with his manager, Keek. It's another Tuesday evening in Prince George's County, Maryland, and we chat over a choppy FaceTime signal while he's en route to his parents' house. Most 10th graders never know how it feels to have their songs on smash in their hometown. Manny's an exception, but it doesn't sice him the way you'd expect. He's mild-mannered, borderline shy with a humble sincerity. Except for when you ask him to confirm his age. He won't. "Was I 14?" Manny asks with a short pause and a smirk. "Or do you think I'm 14? How many of them headliners seen my birth certificate, though?"
Either way, he has homework.
Indulging Manny's mystery, here's what we've confirmed: He's the youngest of eight, a first-generation Nigerian whose parents own a bread-making business. The family grew up in Hillmeade, MD, a neighborhood on the borderline between Glenarden and Bowie in PG County. $100k-plus median income aside, Manny insists the silver spoon doesn't shine around his block. "Hillmeade is a good neighborhood with a lotta bad kids," he clarifies with a giggle. "It definitely ain't the hood, but it's like... ain't lookin' for no smoke, but ain't duckin' none over here, that's for sure. I done seen some stuff."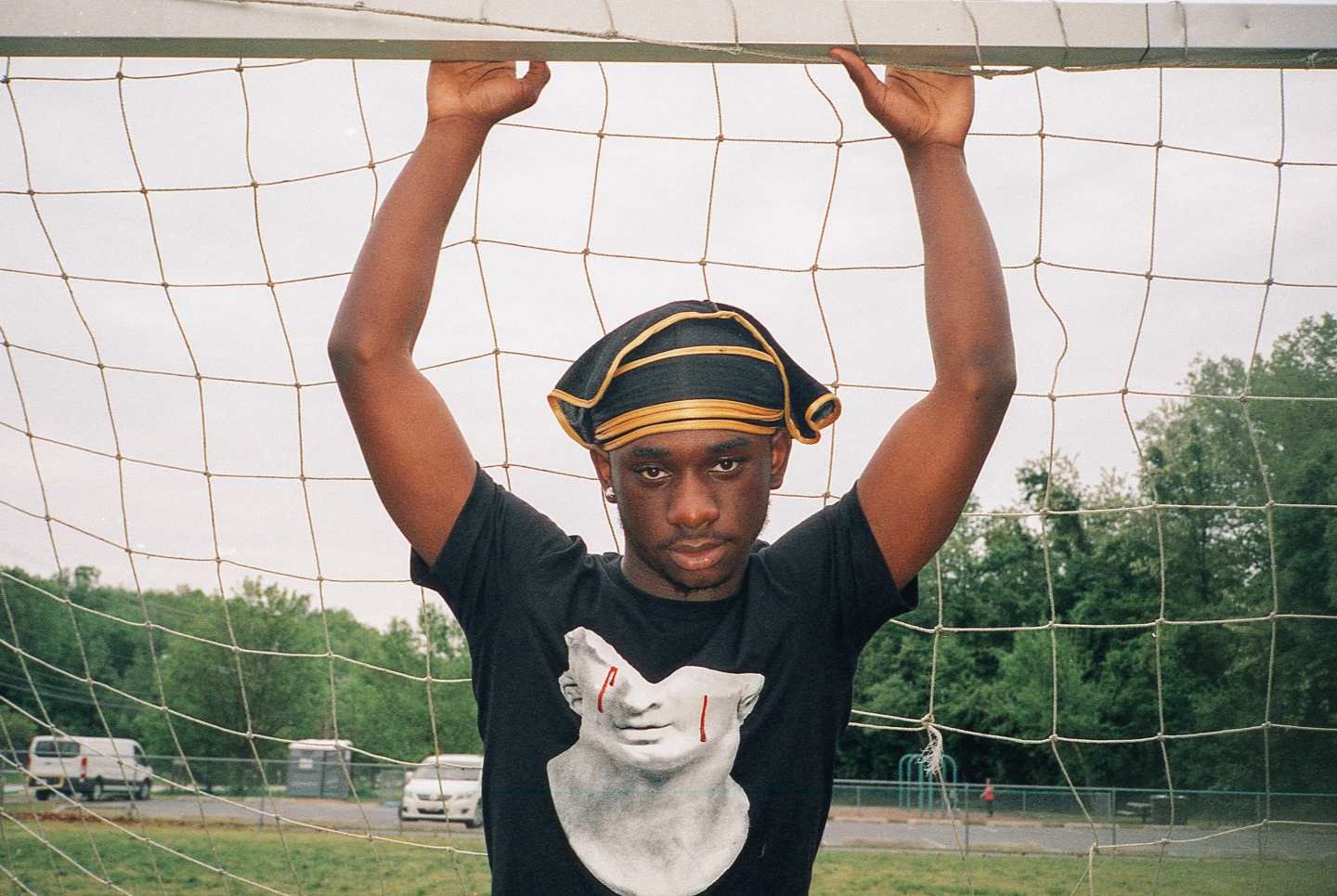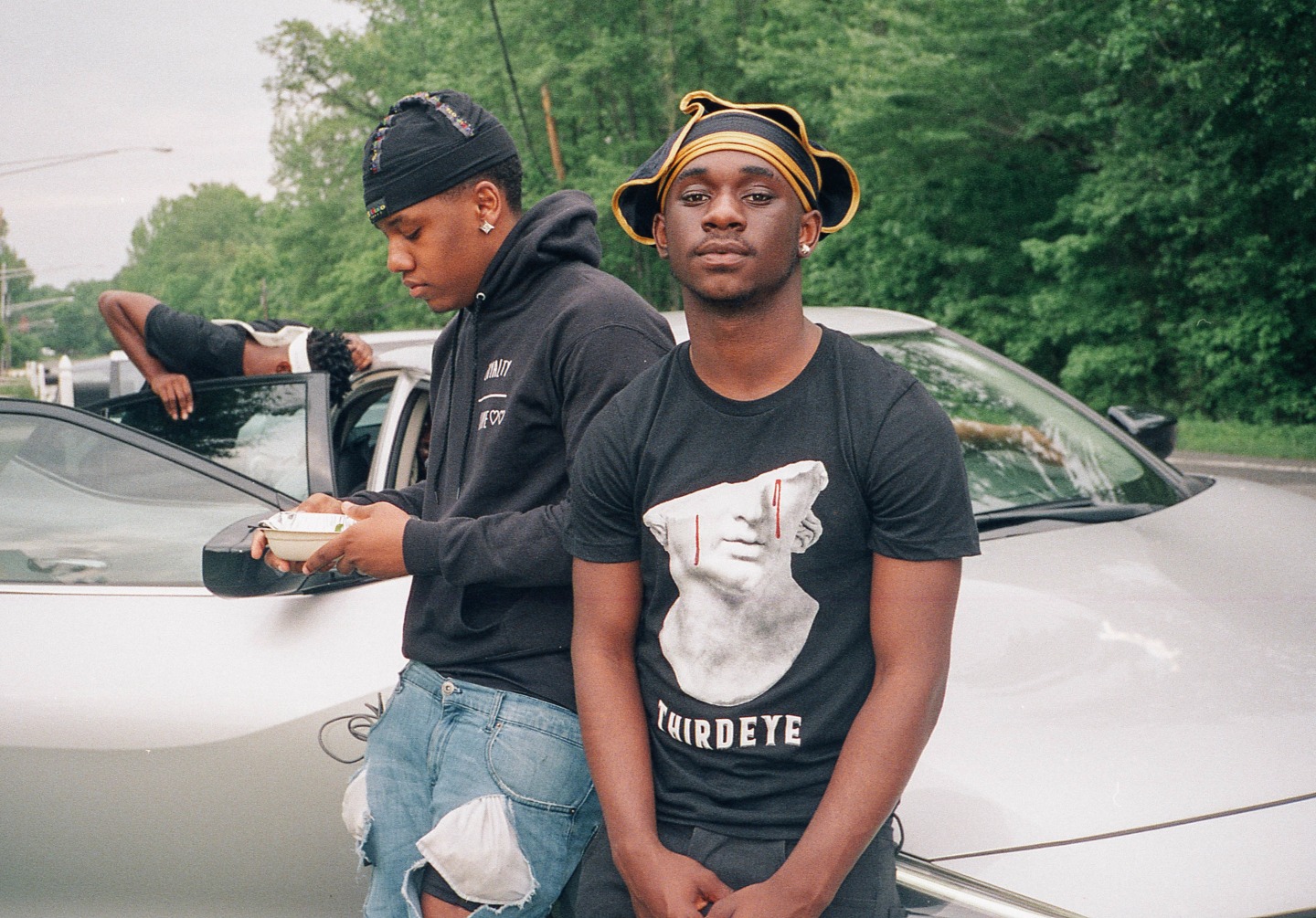 Before last year, YungManny wasn't focused on much more than soccer practice, something that garnered parental support much easier than rap. He began self-releasing music in 2018, partially motivated by his frequent collaborator and cousin-by-marriage Xanman, another rising teen rapper from Maryland. After a tear of short EPs and singles, culminating in his song "Moana" going viral, Manny catapulted himself to regional visibility, further establishing the DMV on the national radar.
"I'm not gon' complain 'cause everybody ain't get the help," Manny says of his recent rise. "Some people have to get it out the mud, so I'ma just do that myself. I know I'm different than the normal trap rapper and allat. Sometimes I might not get the hood love or nothin', but I'ma earn my respect. I don't want no respect given to me."
Manny's visuals illustrate the tension even more: the thrill-ride recklessness of his subject matter clashes with quaint, seemingly affluent locales. Meade Ties, his debut 2018 EP, spirals into an outlandish universe that radiates fun. In his music, the reserved shy guy on the other end of the phone evolves into YungManny: a relentless showman, giving melody to his breaths, hollering like he's recounting a dramatic story in a loud room. "Shadigg!" and "Hey Manny!" are two staples of his many abundant adlibs; UNH, FAH, and GRRR decorate decorate his records with percussive onomatopoeia. He specializes in lending a slapstick quality to the most casual threats — pop culture references abound. Just ask Manny which white person his plug looks like, which NBA star his shooter resembles, or which cartoon resembles him pulling up with his guys.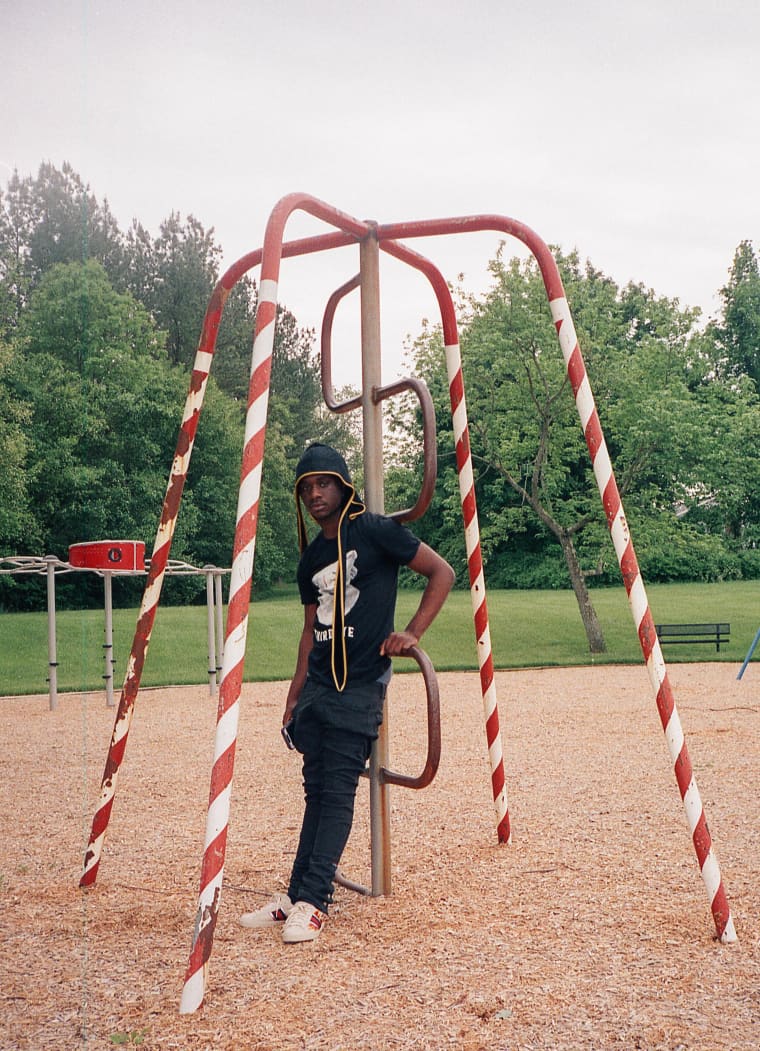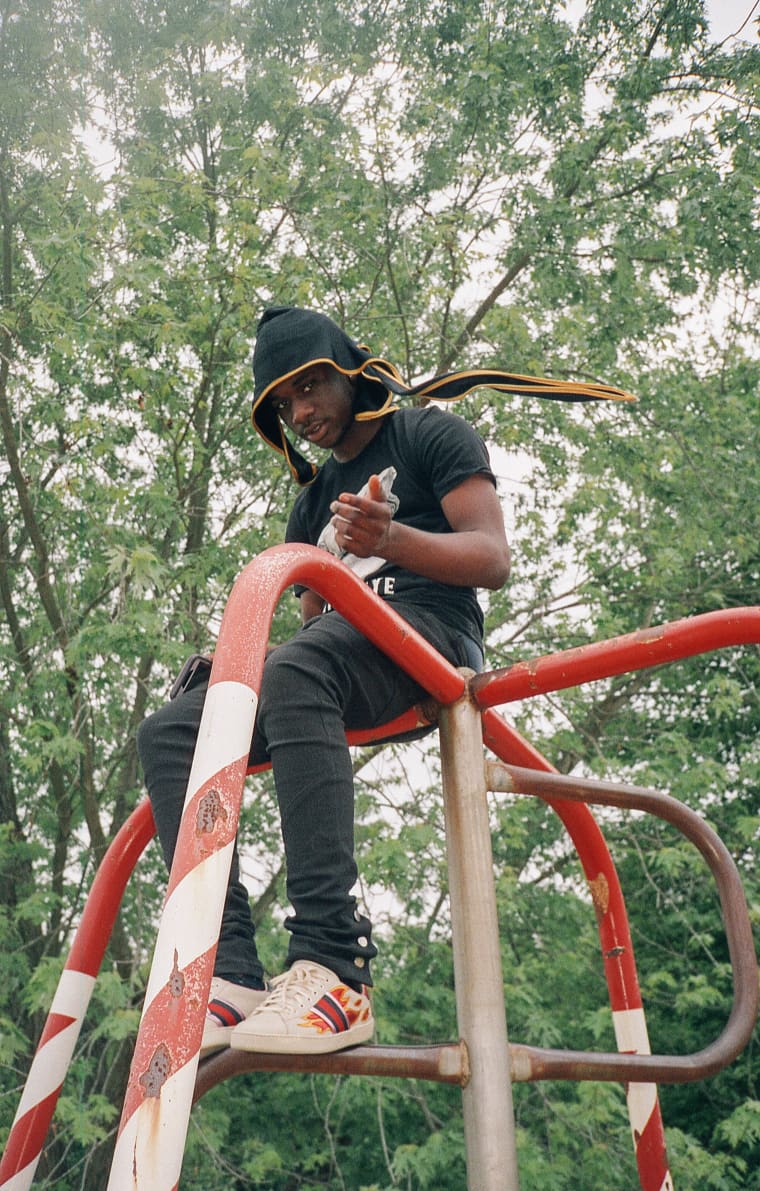 There's no small feat in a PG-bred Naija boy ascending towards the national stage. Despite being a county noted for its overwhelming Black majority, first-gen Africans are often made "the bid" — the center of the joke — for being too dark-skinned or too different to be respected. It's an inspiring sight to see Manny, draped in a soccer jersey and eating jollof rice from a bag, galvanizing his peers in the turn-up while cutting through the intraracial stigma that's divided them for generations.
"I wanna be the first to make people feel proud of that," Manny says. "I want people to be happy to be African; all that African booty-scratcher, all that… it's over now. And now I got the Caucasians singin' 'All My Guys Are Ballers,' so being African's cool. That's the whole goal."
At moments, it's easy to forget that Manny is still a young kid, but he reminds you in the smallest ways; his mind wanders offscreen to find the right words, he grins gently while considering whether or not to bake me for being overeager. When I ask him to elaborate on what he sees in Hillmeade that makes him rap the way he does, his face goes stiff, implying an if you know, you know-type feel before grinning again.
But Manny also moves with a much older spirit. He often mentions trusting in God's plan and remembering to have his fun and love his craft before it's consumed by life and the industry. As it stands today, he's more focused on how sharp his hairline is than how many millions could be on the table. "You think too much about the end goal that you don't get to enjoy the journey," Manny says. "When you think too much about where you tryna be, you miss the importance of the whole process it took to get there. And at that point, it's not even worth it, forreal. I don't wanna be successful and not happy. This money don't mean nothin' if I don't got it and enjoy."