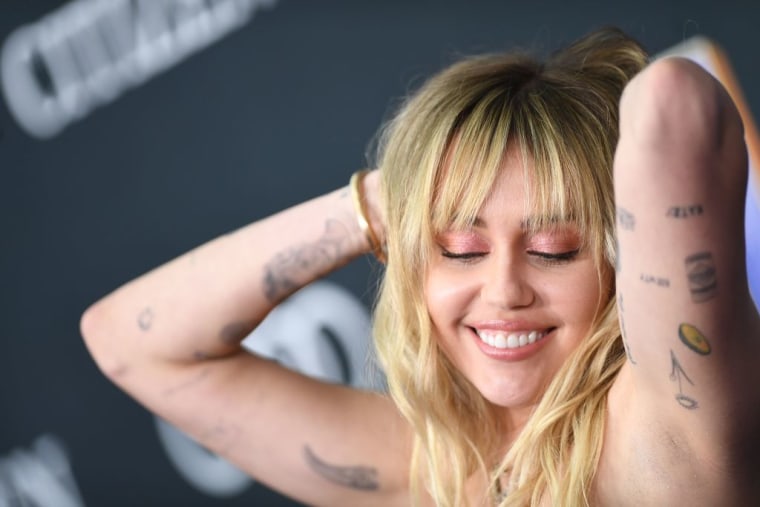 Miley Cyrus has walked back comments she made in 2017 in which she suggested hip-hop and rap music was misogynistic.
Speaking to Billboard for a cover story two years ago, Cyrus reflected on her Bangerz album, produced by Mike WiLL Made-It and featuring Big Sean and Ludacris. In that interview she remarked on Kendrick Lamar's "Humble," saying: "'Show me somethin' natural like ass with some stretch marks.' I love that because it's not 'Come sit on my dick, suck on my cock.' I can't listen to that anymore."
"That's what pushed me out of the hip-hop scene a little," she continued. "It was too much 'Lamborghini, got my Rolex, got a girl on my cock,' I am so not that."
On Tuesday, June 11, Cyrus posted a lengthy reply in the comment section of a fan's YouTube video titled "Miley Cyrus Is My Problematic Fav...Sorry." Writing under As Told By Kenya's video, Cyrus conceded that her 2017 comments were "insensitive" and acknowledged that "it is a privilege to have the ability to dip in and out of 'the scene.'"
She continued: "I can not change what I said at that time, but I can say I am deeply sorry for the disconnect my words caused. Simply said ; i fucked up and I sincerely apologize." See the full post below.
Miley is currently promoting new EP She Is Coming, which features appearances from RuPaul, Ghostface Killah, and Swae Lee. She also appears in the new season of Netflix's Black Mirror, playing pop star Ashley O in the pop music satire episode, Rachel, Jack and Ashley Too.