How Stef Chura perfected her indie-rock howl
Two years after her promising debut, the Detroit rocker honed her skills to make her most powerful record yet.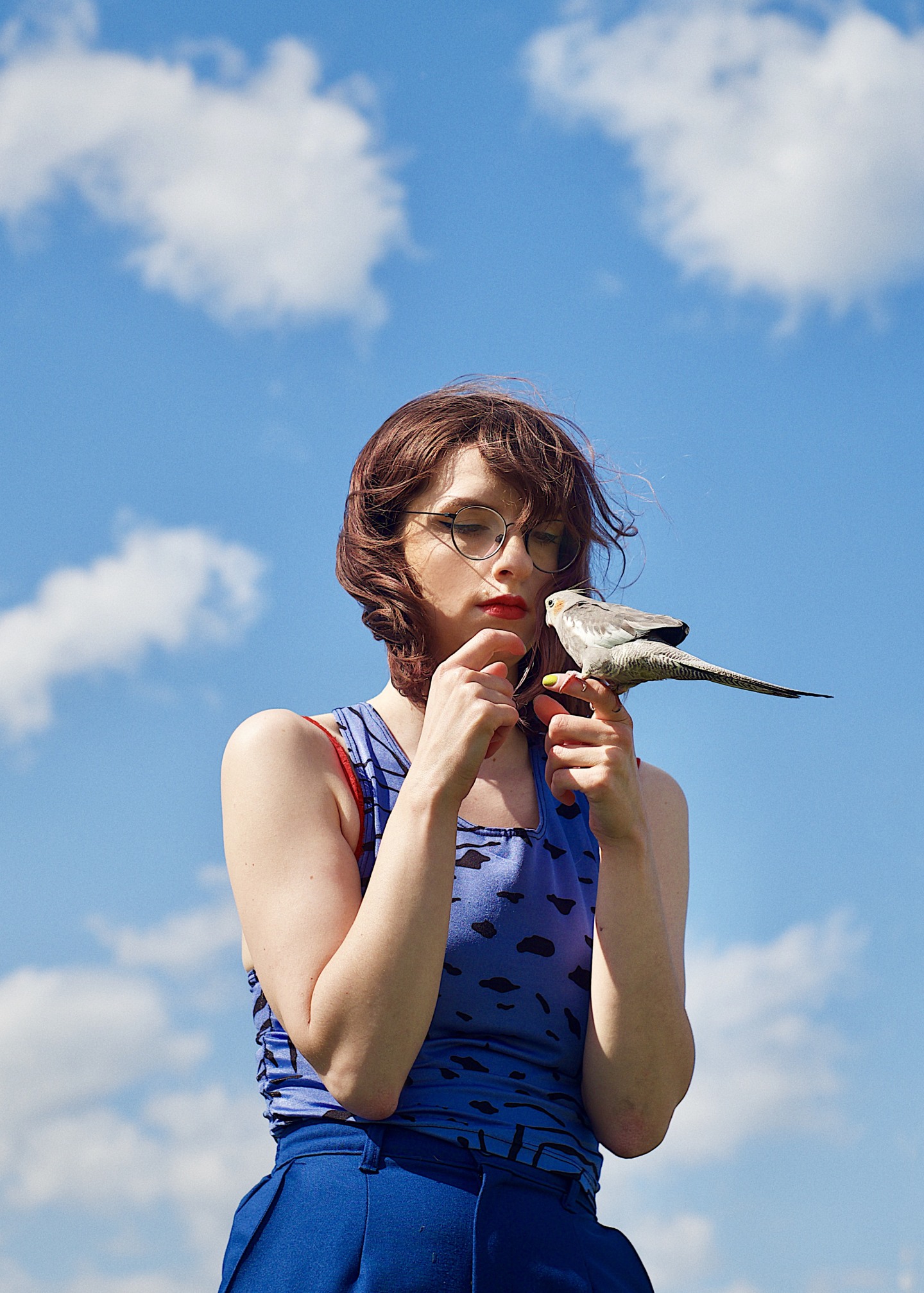 The voice is a powerful thing, and Stef Chura learned how far she could push hers after years of playing live. "There was this change that happened for me over time playing with louder bands," the Detroit musician explains through big bites of saag paneer. She's sitting at a homey Indian restaurant in Manhattan's financial district after a rainy round-trip on the Staten Island ferry. "I had to push out the sound in a different way — to go back and re-learn how to sing."
Chura's voice is the most easily identifiable marker of her emotional rock songs, a mix between a howl and yodel (although she cringes at that descriptor) that makes for a propelling, infinitely malleable force of energy streaming from a rumbling source deep within her belly. On her debut Messes from 2017, her voice trembles like a glass of water on a shaky table, stretching her words out with extra letters. "Someday they're gonna know/ That you're a real human being," she croons on "Human Being," as if her thoughts are taking shape as she's singing. The writing and execution together are a one-two gut punch.
Some critics have pointed out that her elongating of words potentially semi-obscures what she's singing. "In a weird way, I think I did make some decisions being afraid to bare my lyrics," Chura admits. "People want to hear it — to be connected to the story. That's the reason people go to shows: they want to feel connected to something, and not so alone." But on her newest record, Midnight, released early June via Saddle Creek, Chura pushes her voice forward with more confidence while trusting her instrument's own probing instincts.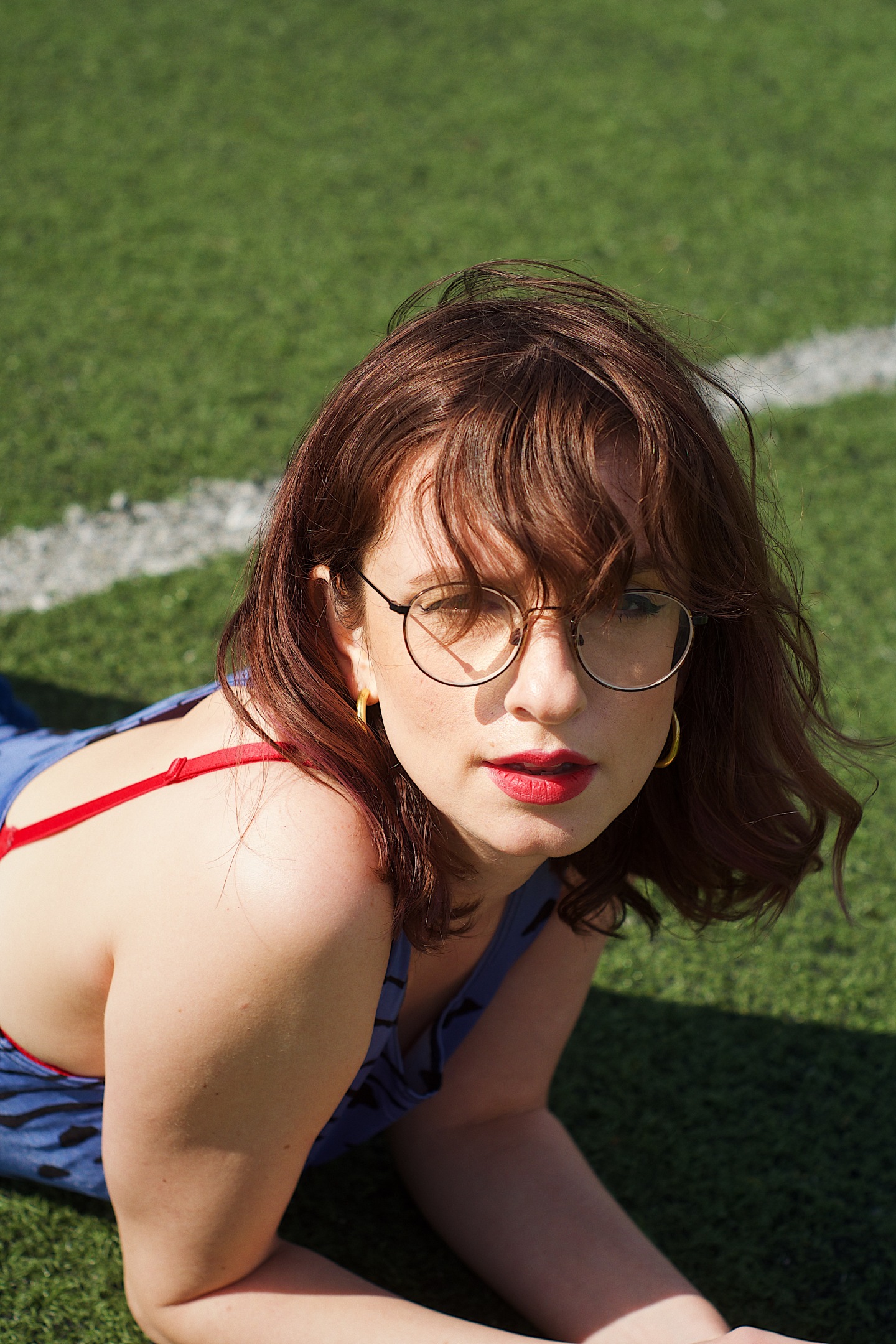 Growing up in the small, woodsy town of Alpena, Michigan, Chura spent her adolescence playing with her brother in the forest, climbing trees, terrorizing ants, and digging up critters. After getting kicked out of boarding school at the age of 15 for a dismally low GPA, she began writing songs in her bedroom, inspired by the punk music her parents listened to. Chura moved to Ypsilanti in 2009 before decamping to Detroit in 2012, and since has established herself in the local scene. "I wrote songs, and they existed," she says. "And I had a lot of life stuff happen at once."
After a friend passed away from a drowning accident in Lake Huron, Chura was forced to reevaluate everything in her life. Playing music had become an ever-terrifying hobby that could grow into something bigger if she wanted it to, but the prospect of recording an album gave her anxiety. "I hated myself, and I didn't want people to look at me," she remembers. "I hated seeing pictures of myself...it was a huge Band-Aid that I had to rip off. I just needed to surrender and make a record — to do something I was afraid to do, because it suddenly seemed worth it."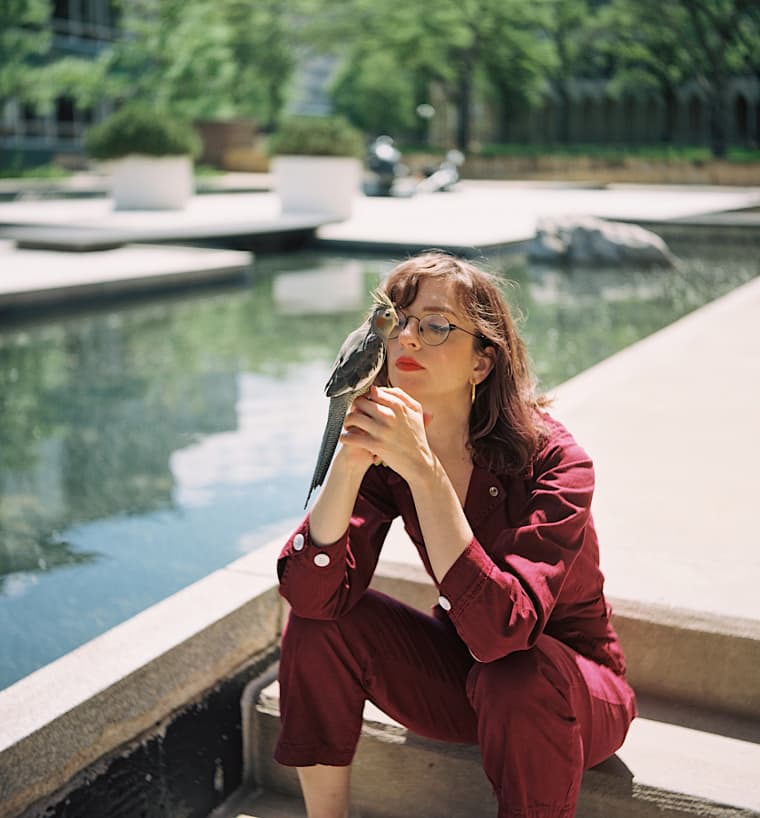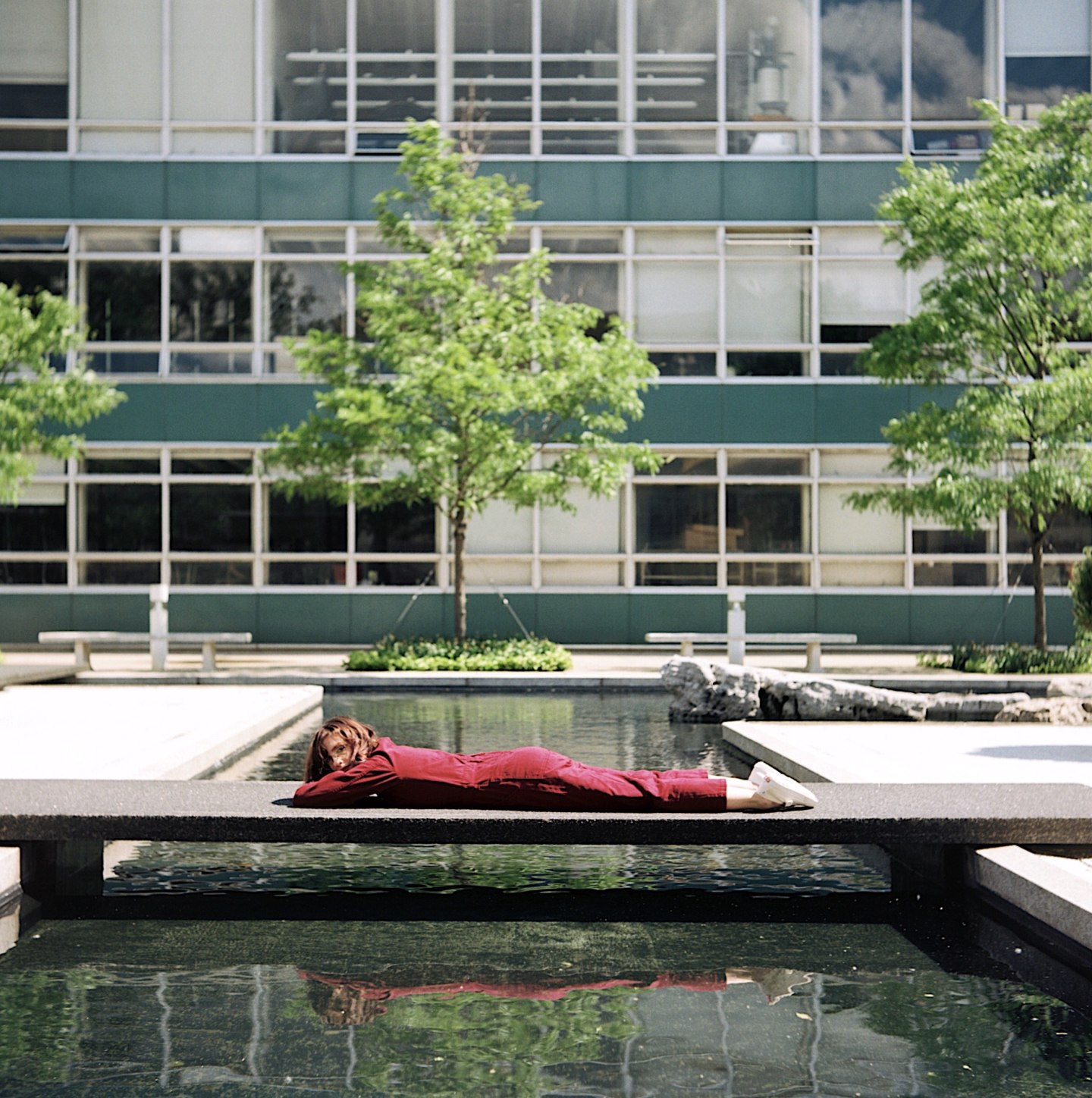 Two years on from her debut, the 30-year-old Chura is learning to not worry too much about the future. "Do what you have now, don't worry about what it's going to be like next," Chura tells me. Midnight was born into existence in that way, as she compares Car Seat Headrest mastermind Will Toledo's involvement on the record to a door that opened at the right time. In addition to handling production, he played a litany of instruments on Midnight — but Toledo's strongest influence on the album was in its arrangements, an element that Chura says she'd never thought too much about previously.
"My way of arranging songs was: I write it, then I'm like, God made this song and it's perfect as it is," she says. Toledo approached arranging with a near-mathematical ear, chopping her demos up and piecing them into something new altogether. "All I Do Is Lie," the record's explosive opener with a dizzying coda, is one of those Frankenstein-esque creations. Written while she was feeling guilty for being on the outs with a good friend, the two-part track finds Chura cheekily repeating with growing fervor: "If you do it to me I don't care / I can do it to you too," while Toledo's guitar dances above in a layer of distorting fuzz.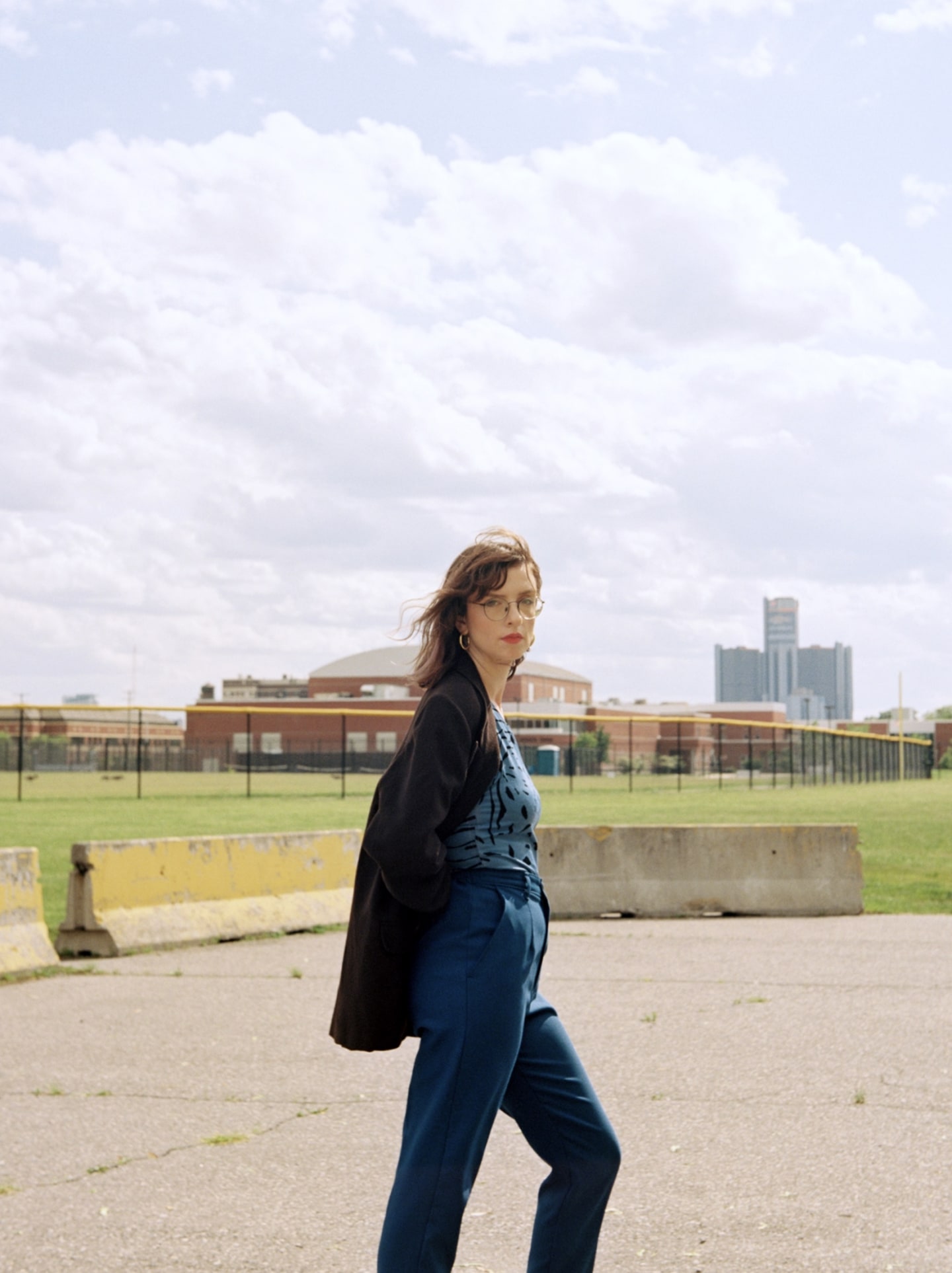 Toledo's gentle guidance and experimental ear helped Chura's talents to truly shine, as Midnight represents a further refinement and growth of the sounds found on Messes. In the unruly weeds of her vocals, she finds something stronger and grips it tightly. The record's slow-burning midway-point, "Sincerely Yours," features the gentle but powerful undulations of her voice as she belts the song's title over and over again through a fog of guitar static; on the bittersweet Toledo duet "Sweet Sweet Midnight," Chura mourns a fictionalized version of her friend, wailing emotionally at the end, "Last time I saw you, you said you'd be home."
"Writing for me can be me being extra passive aggressive — a cathartic release," Chura explains. "Even if it doesn't make sense to someone else, the lyrics have some kind of meaning to me." I ask if she's ever tried writing love songs, and she throws her hands up in exasperation. "Dude! I've tried, because I'm, like, in love! I was like, Ok, I'm going to write a love song. I can't do it!"
Back at the restaurant, the lunch crowd's largely cleared and I ask how songwriting serves her now. "There is a part of me that's just like, This is what I'm supposed to be doing," she responds. "Outside of it just being cathartic, it's something I can build on and learn about. It's been this huge life lesson. I can't really see it going any other way."