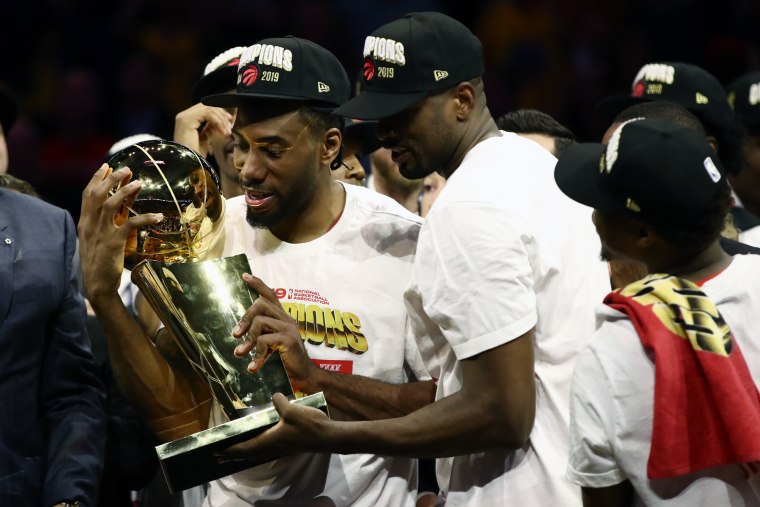 The Toronto Raptors secured their first-ever NBA Championship last night against the Golden State Warriors, a heroic end to a valiant season for a team often dismissed as lightweights. In that way, the rise of General Genius' "Raptor Foot" parallels the ascent of the team it was inspired by: what started as a humble downtown street performance went viral and gave fans hope.
It began in late May, when reported Sean Leathong of CTV News captured the General busking in downtown Toronto before Game 1 of the Finals. It's simple, yet addictive: yell "Raptor Foot" with a selector's rhythm, and step like you're trying hit a cockroach. The reporter was immediately hypnotized, and uploaded a clip to Twitter:
The chant gained traction when it was used by Canadian skit creator Trésor Gray for his own song. He's a bit younger than General Genius, so naturally, he's worked in a Drake reference. Released on June 5, @IAmTresor's version has already been viewed nearly 100K times.
About two days after @IAmTresor's General Genius-inspired "Raptor Foot" began spreading around, Genius released a song inspired by the chant he started. The expanded version is Caribana-ready and after last night's victory, has been alchemized from rallying cry to a triumphant celebration. It's hard to imagine Monday's parade being complete without the General on a float, getting the entire city from Front to Steeles doing the Raptor Foot.