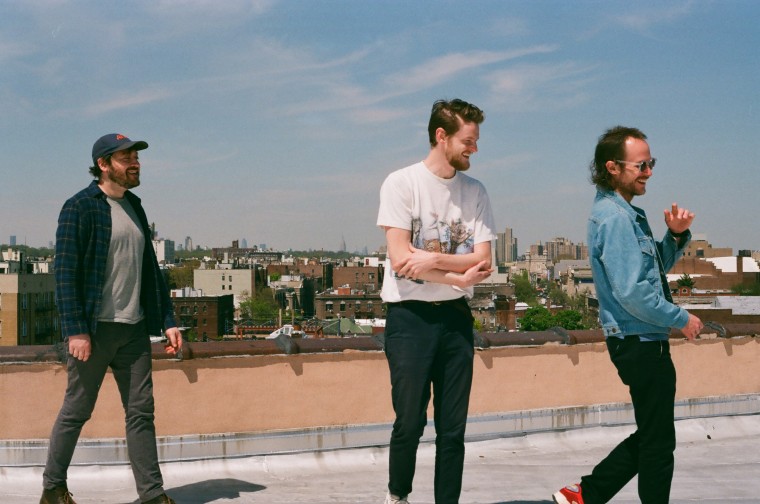 Wilder Maker create music that feels both thoroughly modern and thoroughly old fashioned. Despite its Neil Young-indebted sound, "Love So Well" — the band's new single, premiering today on The FADER — feels clear-eyed and deeply 2019, in a sense. It's a song about the power and comfort you feel after a breakup, and the anticipation of the time that follows. In a year of near-constant upheaval and change, that feels pretty prescient. As much as it's about anticipation of the future, the song also plays like the soundtrack for a renewal — all delicate harmonies and warm drums. As far as songs about the aftermath of a breakup go, this one's a delight.
"'Love So Well' has most of the motifs that keep showing up in my work," Wilder Maker guitarist, frontman, and saxophonist Gabriel Birnbaum tells The FADER via email. Imagery of light is always moving to me — in this case the hour of the evening on the highway where car headlights come on in a stagger, and the way the light from a streetlight pans across a drivers face illuminating different sides of it. Also small unconscious gestures, like the way someone runs a hand through their hair. How close you feel to someone when you notice them doing that and know that you recognize it and they don't even know. "
"'Love So Well' also has that classic Wilder Maker ambivalence, love song and breakup song at once. Sometimes I think the most oppositional element of my music in the indie/guitar pop world is that I love conflict and contradiction above all else. I don't identify much with big shouting choruses. My feelings are always pulling me in fifty directions at once, and trying to capture that mixture is the most challenging and satisfying thing I can do in a song. I hope all the other introverts who live in their heads will hear this and recognize that it's for them."
Listen to "Love So Well" at its B-side, "Rose Room," below