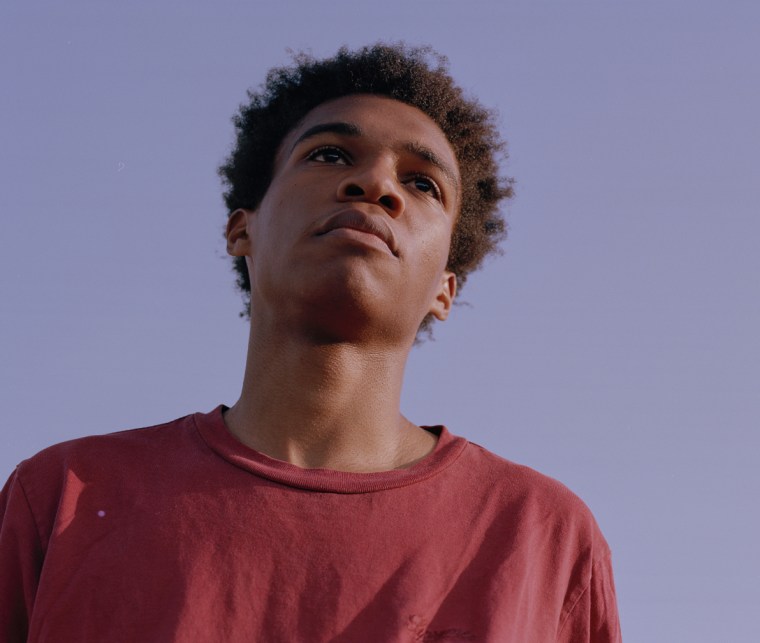 The beginning of "Quicksand" —  the new single from saxophonist, producer, and rapper Caleb Giles — is filled with tension. There are a few wandering bass notes, followed by seconds of delay, before the Bronx native dives into his vivid verse about despair and triumph: "Coins in the couch, drugs in the attic/ Pain in his heart, love on the mattress." In between, the prolific rapper and producer Pink Siifu offers a soulful interlude.
"The song to me is about hope," Giles told The FADER. "Sometimes in life, it feels like you're sinking into your circumstances. You have to be able to believe in something greater than your current circumstance in order to pull yourself out of it."
As the saxophonist for experimental jazz and hip-hop collective Standing On The Corner, and in his solo work on 2017's Tower and 2018's There Will Be Rain, Giles has established himself as a key member of a New York rap community that favors glitchy sampling and live instrumentation and includes collaborators Medhane, MIKE, and Slauson Malone. "Quicksand is the first single from Giles's upcoming Under The Shade project; he'll be playing his first headlining show in NYC at Baby's All Right on July 10, supported by Pink Siifu and Syl.
Listen to "Quicksand" below.