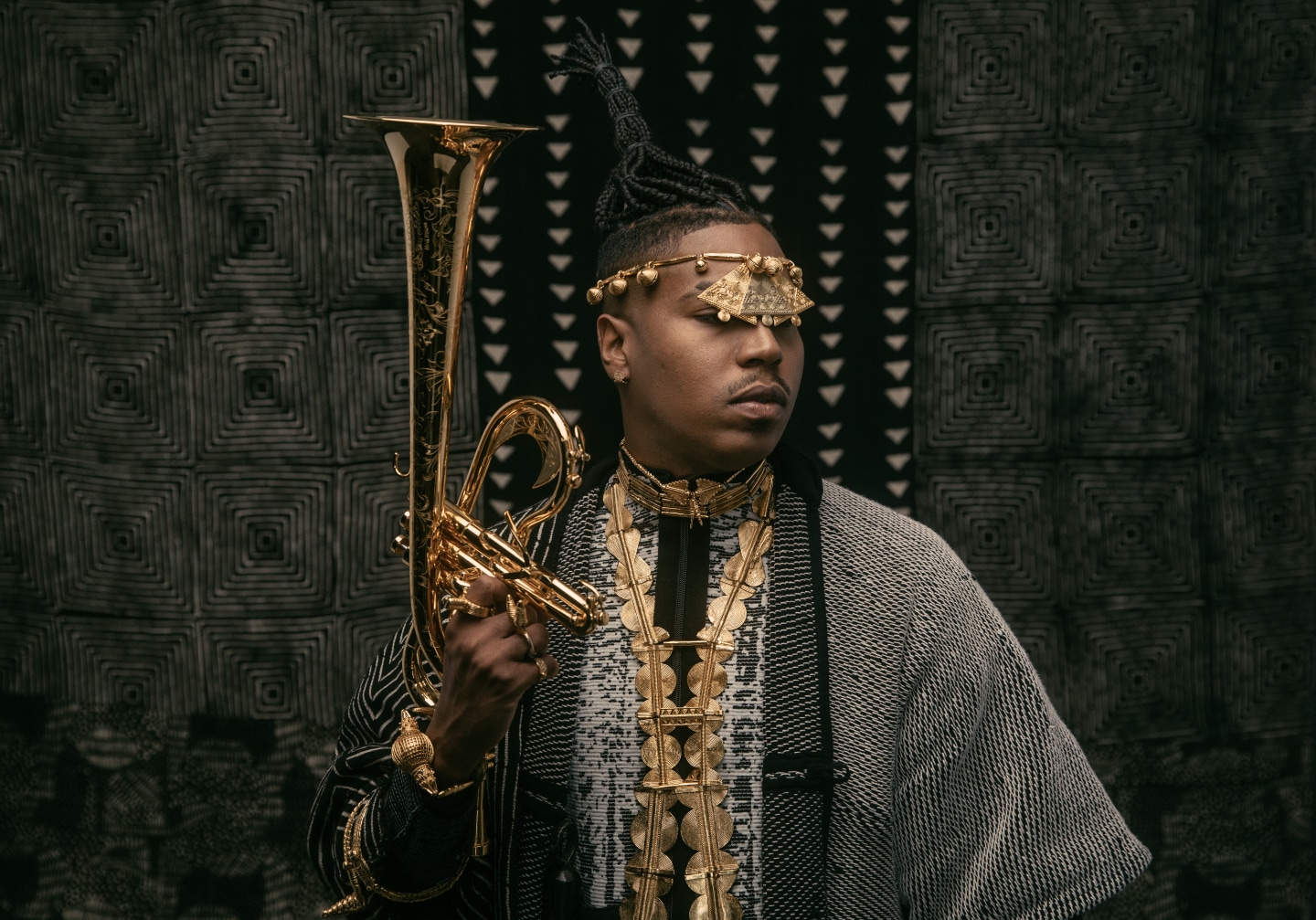 "You don't have to sit in your chairs, or listen to this shit with monocles on," trumpet player and bandleader Christian Scott aTunde Adjuah tells the crowd at the sold-out Harlem Stage Gatehouse, before leading his band into one of their genre-agnostic grooves. There's not really enough room to dance per se, with people crammed into seats in every possible corner; but Scott, clad in drapey black robes and show-stopping gold necklaces that match the sheen of his brass horn's angled bell, rarely stops moving — and it's easy to hear why.
There's certainly some jazz in his music, reflecting the 36-year-old trumpet player's training in New Orleans and at the Berklee College of Music. But what Scott calls "stretch music" is held together by a constant, propulsive flow that's more central than improvisation. Three percussionists seamlessly combine the straight eighth notes of contemporary jazz with relentless hard bop swing, R&B grooves, trap beats, West African rhythms, and even a little New Orleans bounce; when Scott isn't playing trumpet, he often picks up a tambourine.
"It's inherently jazz, but it's not exclusively that," Scott says a few days before the show in a hotel lobby. "I'm not just trying to get people to move, I'm trying to get them to think. I don't relate on a heavy level to most creative improvisers or jazz musicians. So much of it is elitist and based on feeling as if they'd have to skydive to get to the level of other genres of music. They may be able to harmonically and melodically play all different things, but no one wants to sit there for even a minute and listen to it."
At Harlem Stage, though, the audience is riveted. Scott has been in residence at the institution for three years, and his concerts feel entertaining and convivial. When he forgets to introduce master percussionist Weedie Braimah, the crowd demands he get recognized. It becomes obvious that these aren't curious voyeurs — they're dedicated fans.
Scott has been sharing his own distinctive perspective on improvised music for almost two decades; in that time, he's earned two Grammy nominations for his 2006 album Rewind That and 2017's The Emancipation Procrastination and released 11 studio albums — including this year's sprawling, ambitious Ancestral Recall via his own Stretch Music label. He also has his own line of unconventional brass instruments through Adams Brass, and a series of educational apps that allow users to customize his tracks so they're easier to play along to.
His vast experience, though, is often erased by easy narratives that place him as part of a generation of artists "revolutionizing jazz" — code for taking some of their cues from pop music or otherwise reaching an audience that might not usually listen to jazz, as though it's never happened before in the more than century-long history of the music. Scott has never worn that designation easily. He's not in with the Houston cats or the free-wheeling Los Angeles hip-hop heads, nor is he connected to the globally-minded London scene or the avant-gardist Chicago wave. He's from New Orleans, a city somewhat unfairly more associated with jazz's history than its present, and he wears the music's heart on his sleeve — a reverence for its traditions that separates him from his peers even as he blurs similar genre boundaries.
"I am a fan of the idea that if you're learning something, it makes sense to learn it in canon," says Scott. "That's how I was taught. In New Orleans, you can't go into Preservation Hall and call [bebop standard] 'Donna Lee.' Somebody's going to hand me a cornet and say 'Let's play the 'Tiger Rag.'" In other words, his connection to jazz is more about process than aesthetic. "The tradition of creative improvised music is not to pantomime the contributions of predecessors," he adds. "The tradition is to forge new ground."
Scott finds the best explanation for his approach, fittingly, in another tradition from his own lineage: the West African symbol sankofa, which is a bird that is facing forward but looking backward. "It's acknowledging the past at all moments, but it's moving forward," he says.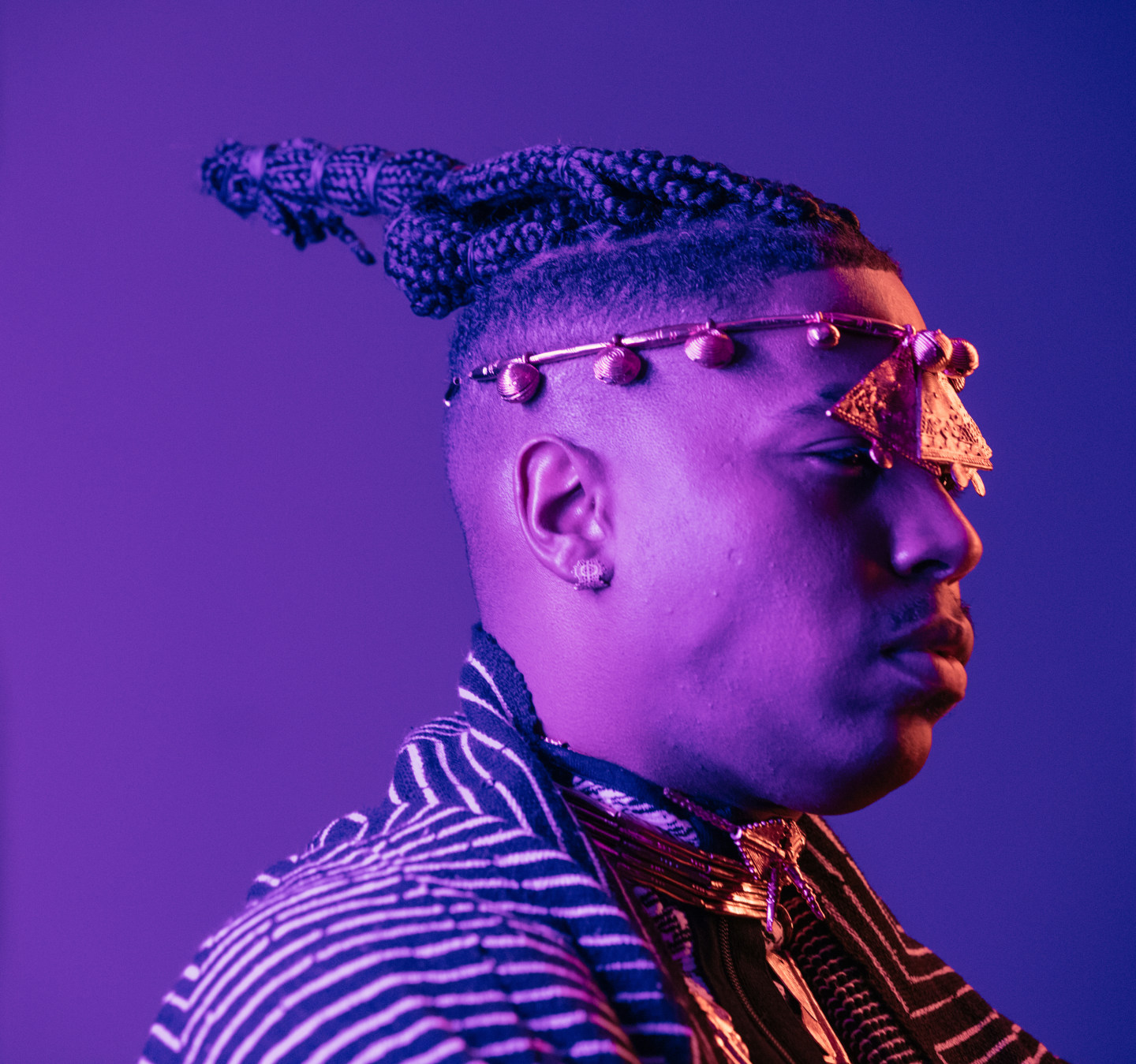 The trumpeter comes by his own strong sense of history honestly; his grandfather was Big Chief Donald Harrison, Sr., one of the city's most legendary Mardi Gras Indians, his uncle saxophonist Donald Harrison, Jr. — both pillars of New Orleans' cultural life and tradition.
Until recently, Scott was a spyboy for the elder Harrison. He recently became a chief, though he has yet to walk during Carnival (his preferred term for Mardi Gras) given the time commitment required to make the elaborate, hand-beaded ceremonial regalia — "Ritual (Rise of Chief Adjuah)" is the title of one song on Ancestral Recall.
Music was just as integral to his early life in a city where it's almost more unusual not to play an instrument than it is to play one. His uncle began mentoring him early on, even "introducing" him on a record called Paradise Found that was released when he was 16. The lessons he learned from Harrison and other local musicians remain indelible. "Just the deep love for the process of becoming great, outside of only learning the notes," Scott explains. "That means being part of the community, hanging out, learning the characters, doing the real homework. My elders also chewed me out. You don't walk back on defense."
He's committed to the music of New Orleans as an oral and aural, location-specific tradition — one that includes jazz but is certainly not limited to it, as anyone who has visited the city can attest to. "It will never not exist in my music," he explains. "My experiences, my pedigree, my apprenticeships — the commitment that's required to get to that level in learning New Orleanian music. I love it with every fiber of my being, I'm just not into linear examples in art."
The city's cultural vitality exists in tandem with pervasive, long-standing institutional neglect and corruption, a bitter but necessary aftertaste to all the sweet sounds it offers. "If you're not blind, you see the actual conditions that these people are playing in," says Scott of the hundreds of thousands of people who visit the city to take in "authentic New Orleanian music." "They're smiling, and they seem like they're the happiest people in the world. Something in you knows that something is amiss, but there's still something very captivating about seeing someone navigate such difficulty with grace."
Scott has no interest in separating his musical ties to the city from all the trauma he and his family have endured within it. Expressing his political point of view and responding to racism and systemic injustice is a throughline in his work, as evidenced on "Double Consciousness" on Ancestral Recall or "Gerrymandering Game" on The Emancipation Proclamation or "K.K.P.D." on 2010's Yesterday You Said Tomorrow, which he composed about a time he was held at gunpoint by New Orleans police. "New Orleanians live really hard lives, man," says Scott. "All of this stuff is borne out of pain. What the people are enduring is fucked up, and in that environment one of the ways that black people are sanctioned to express themselves is through music."
In a sense, Scott says, he had to leave to be able to see it all clearly — to find his own way to convey the beauty and pain of his hometown beyond laissez les bon temps rouler. His obvious early talent led to a full scholarship to Berklee. "Everyone around me was like, 'What the fuck are you doing? You're wasting time — you're on the gigs already,'" says Scott. "But I liked the idea being able to learn all different kinds of music, and it wasn't information i could get just walking around the neighborhood. I had to go."
That decision also required him to symbolically reject the invitation of the man of whom he could be seen as the heir apparent: Wynton Marsalis, another enormously talented, jazz-trained New Orleans trumpet player borne of one of the city's most illustrious musical families. Scott was accepted into the first class of Juilliard's jazz studies program, which then as now was tightly linked to Marsalis' Jazz at Lincoln Center.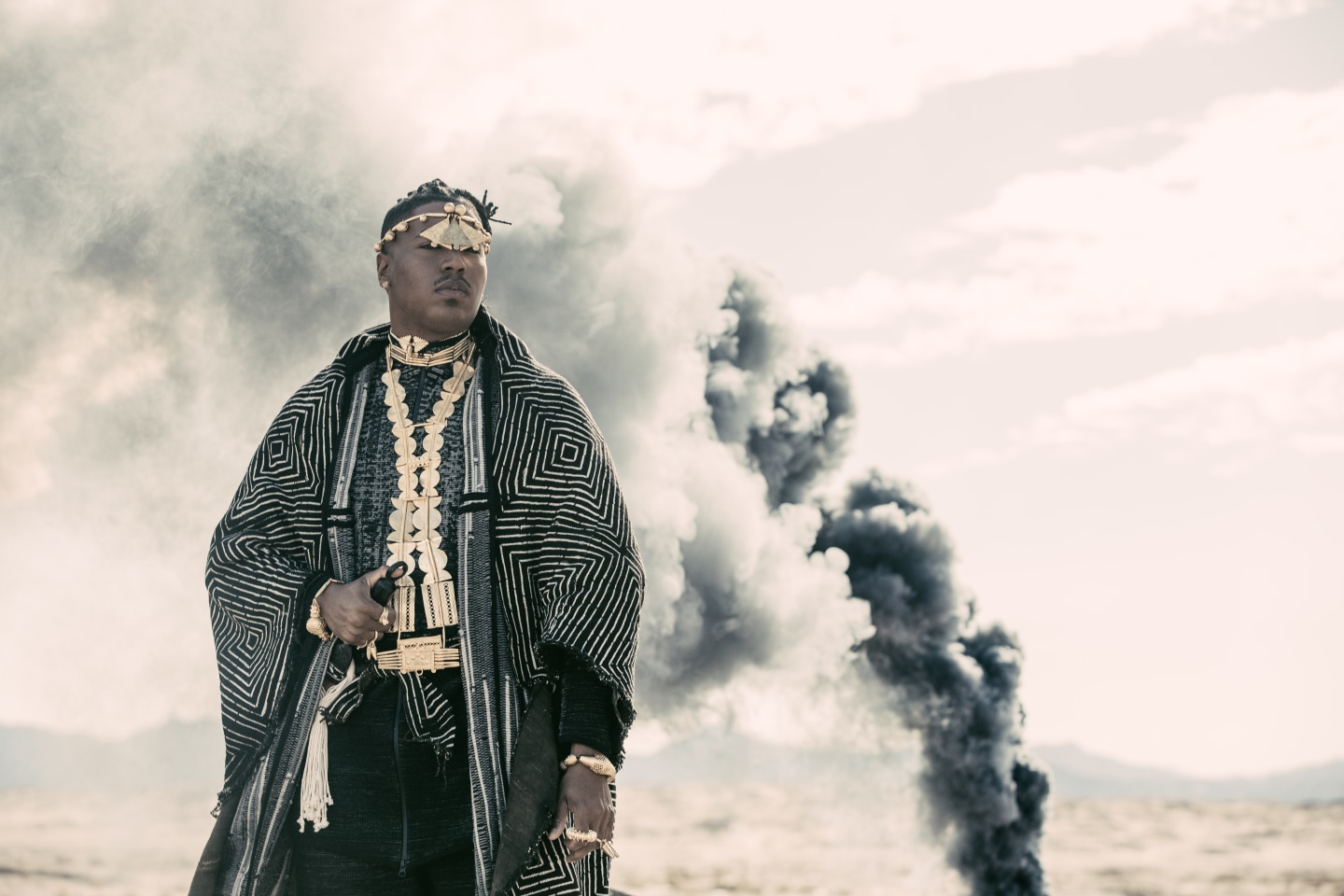 As we speak, JALC looms in the neighboring Time Warner Center: polished, corporate and comparatively conservative. After all, Marsalis earned world renown with his viruosic ability to perform what was ultimately termed neoclassical jazz; instead of moving forward while looking back, at times it seemed like Marsalis was attempting time travel. In that context, interviewing Scott next to the jazz landmark Marsalis created feels like an on-the-nose symbol of how the former's rejected everything about the kind of musician he was supposed to become. From the outside, they look like opposites.
"You'd be hard pressed to find a musician that I respect more and who has built more in this generation than [Marsalis]," says Scott. He cites a recent interview in which Marsalis said hip-hop was "more damaging than a statue of Robert E. Lee." "Do I agree with everything he says? Fuck no. He probably agrees with less shit that I think. But the point is that we're supposed to be able to have that conversation. We don't have to agree for me to respect him and him to respect me."
The only time Scott's band has ever been invited to play at JALC, ironically, was during a shoot for the HBO show Treme. The show's main characters, Albert and Delmond Lambreaux, are based on the Harrison family, with Delmond — the cosmopolitan trumpet player who moves to New York to make it in jazz — being the closest analog to Scott. Showrunner David Simon had Scott join Rob Brown, the actor playing Delmond, onstage at Jazz at Lincoln Center for a dose of authenticity.
"Let me just be clear, I don't give a shit," Scott says, laughing. "But the projection was, 'Christian Scott, New York conceptualist, plays at Dizzy's [Club Cola-Cola, one of JALC's theaters].' On the one hand it's fine — the show is great, but it's not reality. But I did find it odd that they wanted everyone to feel like I was there, in that space, but would never actually cut the check."
Still, he's familiar with being compared to Marsalis, given their similar backgrounds — and in spite of the trumpet players' philosophical differences, Scott and Marsalis share a powerful entrepreneurial spirit and strong belief in learning the rules before you break them.
Scott is at the point where he's often invited to teach master classes and workshops, and sometimes, the trumpet player says, he's disheartened by the casualness with which his students approach the music.
"They're technically proficient musicians, but they're not jazz musicians," he says. "The problem with the word is it becomes an umbrella when it's really a needlepoint. When they have the moment to play, everything is either masturbatory or everyone's too cool. The ego stops you from being able to communicate."
Scott describes a recent master class at the Manhattan School of Music in which he was viscerally frustrated by the apathy of the students — unwittingly channeling some of the "kids these days" sentiment that Marsalis has turned into something of a brand. "There may have been one or two out of 30 kids that actually took some chances, that were actually trying to say something — when you walked out, you knew something about them," he explains. "I was really upset, and we had to have that conversation about how disrespectful that is. If you're going to call it jazz, it's going to have a very specific history and you have to respect that history. It's not the same as everything else. It's not better or worse, but it's different. This is not about being cute or being cool, this is truth-telling music."
In part, that's why Scott prefers the term "stretch music" for his own work. The term "jazz" has become deeply controversial within the genre for its long association with appropriation and exploitation. "It can be very difficult to contend with the fact that every time you contribute something, it's automatically owned by other people," says Scott. But he understands why people use it and what it signifies, and just wants them to be precise.
"'Stretch music' is about unifying under one understanding, in which everyone is viewed as valid," he says. "But if you're talking about jazz, that has a different story. That has a certain pedigree. The moment you use that word... if I'm forced to exist within that word, then you have to fucking respect the tenets of the word, too." That gets to the core of what frustrates him about jazz coverage that treats the music like a trend, or resurgence, or new wave — whether he's included or not. "A lot of the folks that we talk about as innovative can't fucking play," says Scott. "They know who they are, and if they want to talk about it they can meet me on any bandstand on this planet."
"As a black person in America that has seen what this place does to our artistic contributions, we can't move forward if we're not honest about the things that have transpired," he continues. "Those things are enough to make your stomach turn. Someone who might have been one of the greatest cornetists in the world is now living in a hovel and they have no teeth — and you're calling people who can't play, when this person paid every due that they can pay. That's hurtful. I can't take that. It seems like the music is being intentionally given away to people who don't even have the skillset — and when I say the skillset, part of what I'm talking about is the fucking blues. We don't know why you're playing the blues now, because you're just talking to talk. There's no point you're making."
Hence, Ancestral Recall — an album that Scott mostly put together on his own in the studio, splicing together recordings from his longtime bandmates along with beats he created and his own improvisations. The result is an impressionistic wash of sounds that compresses hundreds of years of African diasporic music in one place, a natural continuation of Scott's mission to move towards the future without wholly rejecting or wholly embracing the past. To channel the traditions he learned from while making sincere, urgent music for the present.
"The truth vibrates differently than a lie. People can hear that and feel that," concludes Scott. "The sound doesn't lie."