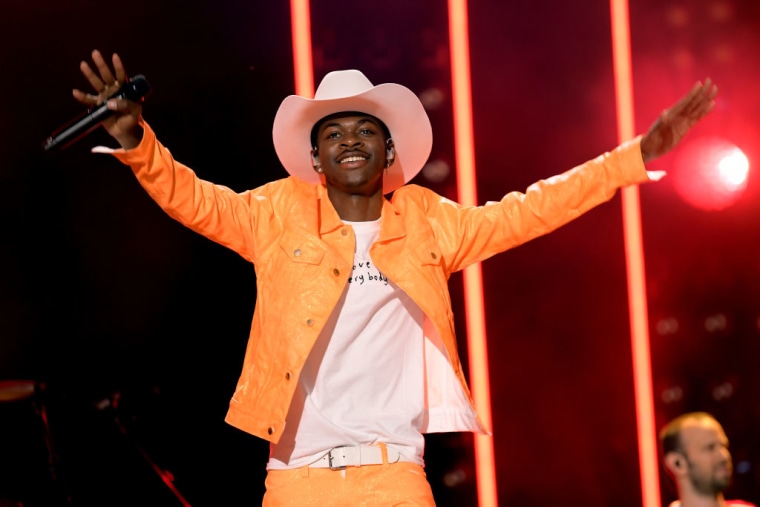 Life for Lil Nas X is about to get interesting. Tomorrow, June 21, he will release debut EP 7 as his post-"Old Town Road" life begins. "Panini" is the first taste of the project and is streaming below. Lil Nas X has been teasing the song online for weeks now, with fans eagerly anticipating the arrival of the track.
"Panini" is produced by Take A Daytrip, perhaps best known for Sheck Wes's "Mo Bamba." Pitchfork notes, meanwhile, that Kurt Cobain is listed among the songs credits.
panini interpolates parts of nirvana's "in bloom". special thank you to frances bean cobain for this!! 🖤

— nope (@LilNasX) June 20, 2019
Speaking to Beats 1 on Thursday, Lil Nas X, says he accidentally interpolated Nirvana's "In Bloom" when writing the song. "The craziest thing about 'Panini' is it introduced me to Nirvana's album Nevermind," he told Zane Lowe. "It's like I always seen the cover but I never actually listened to it. And people was like, 'wow he sampled Nirvana.' I was like, 'no. It's like I didn't realize I was using almost the exact same melody.' I've been listening to it a lot lately actually."
This isn't the first time Lil Nas X has turned to a '90s rock icon for influence. "Old Town Road" boasts a Nine Inch Nails sample.
Check out "Panini" below.