Rema is Nigerian pop's golden child
With just a handful of released songs, the 19-year-old Lagos-based artist has already shown that his music has no bounds.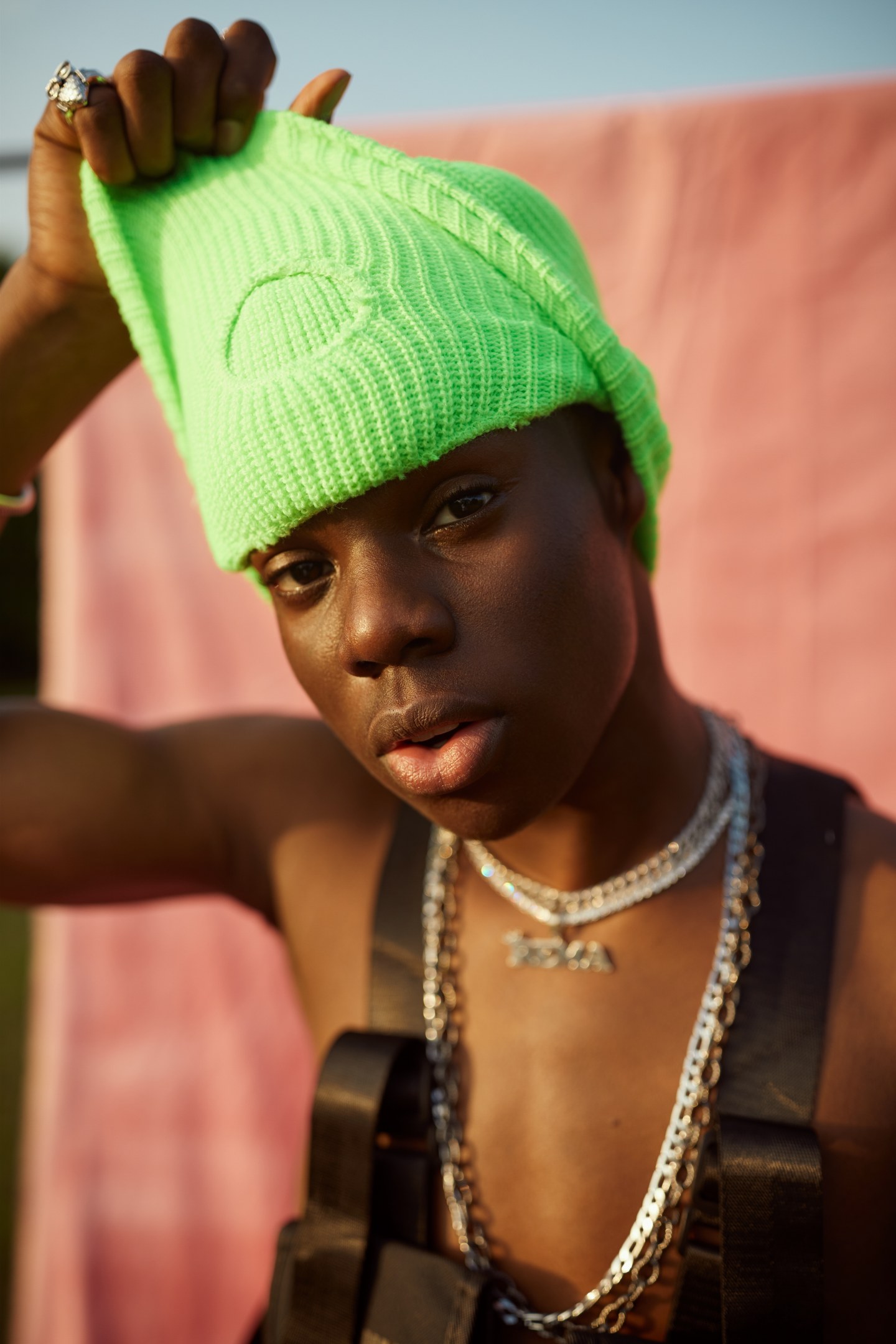 "I was nervous backstage, I just really wanted everything to go well," Rema tells me when we meet at a bustling restaurant in Lagos' Lekki Phase 1 estate. Just a few hours before, he was crushing his debut performance at the BBK Homecoming Festival this past April. With his camo couture, neatly-twisted dreadlocks, and custom-made diamond chokers, the poised and fresh-faced teen sitting in front of me exudes quiet confidence. "I really wanted to know if everyone could actually vibe to my type of sound, my type of trap, my type of afrobeats. I'm really motivated now."

Born Divine Ikubor, the 19-year-old seemingly came out of nowhere, almost instantly impressing millions with his panoramic take on afrobeats. During our conversation, he fiddles with his fingers and his eye contact is rather fleeting. I can tell it's going to take a while before I get to see the witty side of him that's more visible on his social media.
Last year in February, Rema posted a freestyle on the beat for afro-pop singer D'Prince's track "Gucci Gang," which features Don Jazzy and Davido. The video went viral, catching the attention of D'Prince himself who then brought Rema out from Benin City to Lagos and introduced him to the Mavin Records family. After a year of grooming under some of the best minds in the business, Rema is now the first artist signed under Jonzing World (the first imprint record label under Mavin Records) and his chart-topping breakout track, "Dumebi," is sweeping the nation.

With the streams and bookings pouring in, Rema has come a long way in the last three months. But his journey up to this moment started years ago, in Benin City, the capital of Edo State — a far cry from Nigeria's entertainment nucleus. "We actually speak a different dialect over there. Here [in Lagos] it's Yoruba and over there it's Bini," Rema explains."The music industry over there is not really developed, so you just have to work your way out. A lot of people from Benin told me I escaped."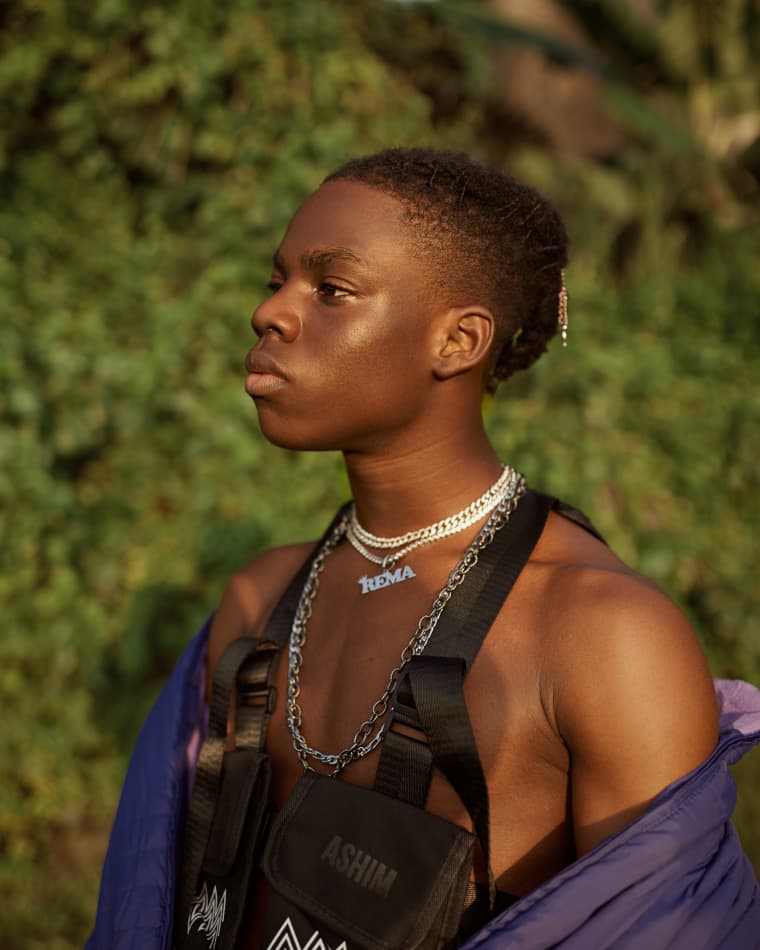 Rema recalls a fun childhood but not one without hardships. By the time Rema was 15, he had lost both his father and older brother. But it was his love for music and hunger to achieve something greater that helped him persevere through the ups and downs.
A self-described "noisy" kid growing up, he began channelling his energy into music at 11 years old. He found himself inspired by artists like Michael Jackson, 2Face, and gospel heavyweights like TB1 and Frank Edwards. Like many contemporary Nigerian artists, he was also influenced by the Mo' Hits era — when the now-defunct Don Jazzy and D'Banj-led record label churned out iconic hits that monopolized the afro-pop scene and championed a generation of stars like Wande Coal, Dr. Sid, and D'Prince.
Church also played a major role in Rema's early trysts with music, which is where he began doing regular rap performances with friends. At 14, he had gained enough recognition in the church to be named "rap nation leader" by the congregation and he began mentoring other young rappers there. Rema only started incorporating singing into his toolkit in 2016. "I was influenced by Drake's style," he tells me. "Everyday I rehearsed, and the mix of melodies and my flows were a good combination."
One of the best examples of that fusion is Rema's "Iron Man" from his March-released self-titled debut EP. On the song, he blends melodies you'd hear in a Bollywood film with classic Nigerian wordplay over an unconventional Ozedikus-produced beat. His liquid vocals float on hook: "Baby come make I be your Iron man/ You must to be my Nwanyi Oma / Baby you must to be fine Chioma / Baby come make I be your Iron man." That single and EP were Rema's official introduction to the world. It evoked that feeling of amazement that comes when you witness something unfamiliar, yet remarkable. Not everyone on Rema's team was terribly impressed with "Iron Man" when they first heard the song's un-African melodies, though.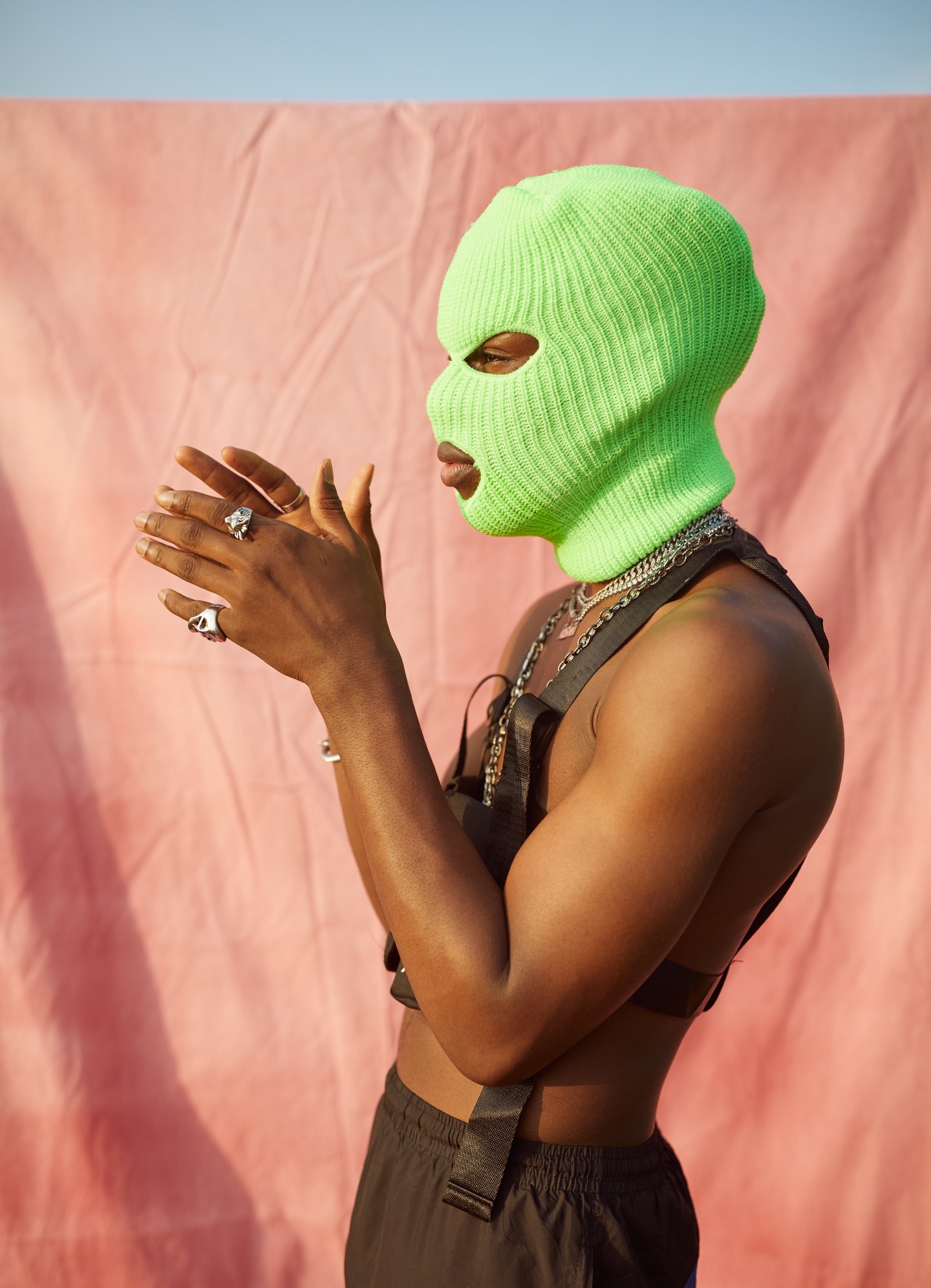 "Sometimes when people are saying you're doing the wrong thing — which is not the usual thing — it means that you're going the right way," Rema says, crossing his arms over his chest. He remained confident in his style and with D'Prince's backing, "Iron Man" was later chosen to be his debut single on the 22nd of March, when the record label officially unveiled him to the public.

Rema enters the Nigerian musical sphere in a unique position as he appeals to the mainstream, hip-hop and, alté scenes. He's an oddball — a multifaceted artist who fits in everywhere and nowhere. In one fell swoop, he managed to charm the masses, gain favor from the music-savvy kids of his generation, and position himself to break internationally. Outside of lazy Wizkid comparisons, there is a fond optimism surrounding him and what his arrival might mean for the future of afro-pop.

He offers a different kind of skill set in each song on his self-titled EP. The saccharine innocence of "Dumebi" captures hearts both young and old; "Corny" displays a more sultry and mature side of him with its seductive melodies and evocative lyrics; on "Why" he delivers an emo-trap anthem for all the sad boys who can admit they have a broken heart. Just last week, he released an EP of his trap-leaning Instagram freestyles due to popular demand. With this kind of versatility, it's no wonder Rema is being embraced by listeners far and wide.
"I would say weird and spiritual," he mutters, in an attempt to describe his music. A member of his team sitting next to us seems just as intrigued by his answer as I am. "It's food for the soul, food for the mind, food the body, and everything else."
Despite having one of the biggest afrobeats songs in the region with "Dumebi," Rema doesn't want to be categorized into any genre. He found a sweet spot between the afrobeats and the alternative, which he still wants to explore."That's what's called my sound," he declares. "I don't want to name it because, when you name it, people will try and put me in a box and compare me with a lot of people. Right now, I just want to be in my own zone, my own world, and just do my thing with no competition."