Report: Spotify claims it "overpaid" royalties, wants a refund from songwriters and publishers
The company will deduct the "millions" it claims it is owed from its 2019 royalty payments.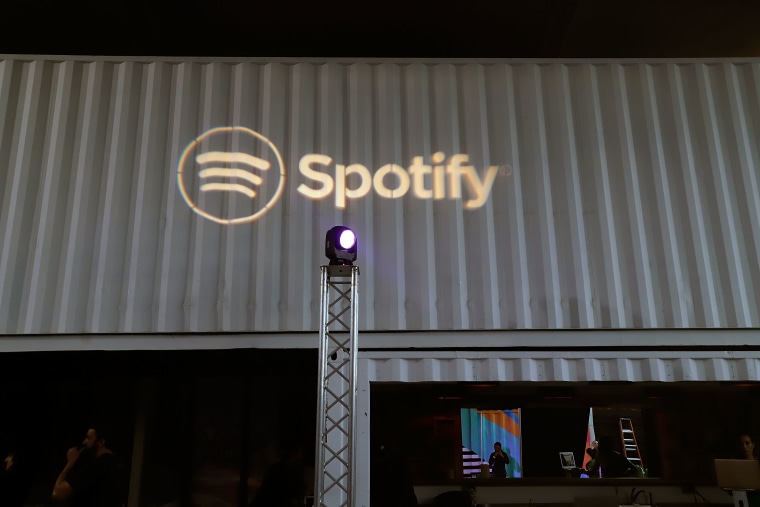 Royalty rates remain one of the most contentious aspects of the streaming era — as platforms like Spotify become more ubiquitous, fans, publishers and labels face a moral conundrum thanks to the low payouts for songwriters. However, the compensation may not have reached bottom just yet. According to a new report from Music Business Worldwide, Spotify is claiming the company overpaid royalties to songwriters and publishers in 2018, and is asking for its money back.
Spotify's claims stem from the US Copyright Royalty Board's decision in February mandating streaming companies to increase royalty payouts by at least 44% between 2018 and 2022. Spotify is appealing that decision, along with other companies like Google and Amazon — Apple Music will not join the appeal.
During its appeal, however, Spotify claims that the new guidelines set by the Royalty Board entitles the company to recoup royalties paid in 2018 to publishers and songwriters. This is due to how the Royalty Board's ruling reportedly addressed Spotify's student and family plans — the report reads that "A Family Plan shall be treated as 1.5 subscribers per month… A Student Plan shall be treated as 0.50 subscribers per month."
These rules for 2018, Spotify claims, mean the company overpaid that year. "According to the new CRB regulations, we overpaid most publishers in 2018," said a spokesperson for Spotify in a statement to Music Business Worldwide. "While the appeal of the CRB decision is pending, the rates set by the CRB are current law, and we will abide by them – not only for 2018, but also for future years in which the amount paid to publishers is set to increase significantly."
The statement added that the company will not seek all of the "overpaid" royalties immediately. "Rather than collect the 2018 overpayment immediately, we have offered to extend the recoupment period through the end of 2019 in order to minimize the impact of the adjustment on publishing companies." As a result, the sum will be deducted from the royalty checks Spotify sends out in 2019. The total amount of royalties recovered by Spotify could be in the "millions," according to an industry source speaking with Music Business Worldwide
David Israelite, CEO of the National Music Publishers Association, blasted Spotify's move in a statement to Music Business Worldwide. "I find it so hypocritical for a digital service that is appealing the CRB decision to then take advantage of the parts of that decision that benefit it," he said. "I guess we shouldn't be surprised."
The FADER has reached out to Spotify for more information.
Listen to The FADER's weekly playlist of songs you need in your life