Listen to Chela's glassy, defiant pop track "Losing Belief"
The Los Angeles-based musician Chela is fighting on with her great new song.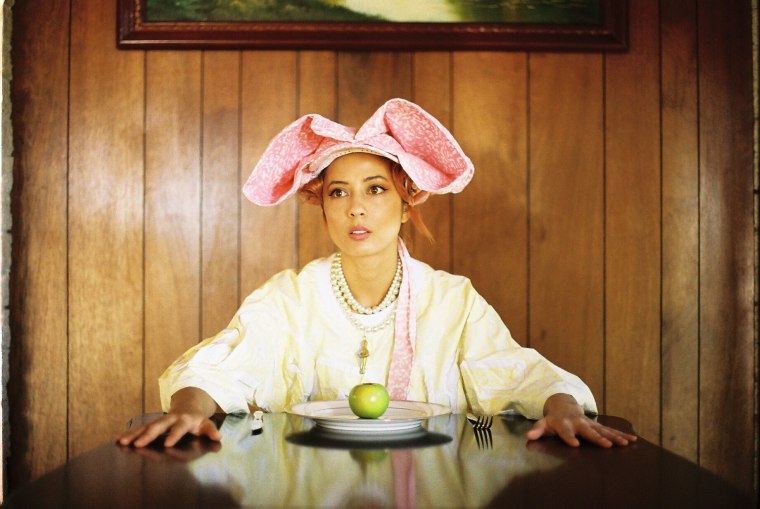 Melbourne's Chelsea Wheatley, aka Chela, is a pop music lifer. The now Los Angeles-based musician has spent the better part of the last decade releasing high-shine synth-pop that showcases a propensity for hook writing and a killer ear for twisted, glassy sounds. Breaking out in 2013 with the Kitsuné-released "Romanticise" — a staple of Melbourne's indie clubs — Chela has since released a slow trickle of impeccable singles, including 2015's heart-racing "Handful of Gold" and last year's Banoffee collaboration "Shut You Up." Today, The FADER is premiering "Losing Belief," a twitchy paean to believing in yourself in the face of total darkness. Built around a fitful synth line, "Losing Belief" builds around Chela's words of defiance: "I don't need none of the validation / I'm the one with the muscle / I'm good." Dropping alongside a beautiful, lo-fi video directed by Chela and produced with Perth designer Tulay Dincel and artist Anthony Iacomella, "Losing Belief" is part of a larger body of work from Chela set to release some time in 2019.
"Losing Belief started with the synth riff you hear at the beginning of the song and the rest followed. I had found myself in a moment of uncertainty, working as an independent artist in a merciless industry. I was starting to lose faith in everything surrounding me, however belief in myself was as strong as ever," Chela tells The FADER via email. "And thus, this message of self encouragement was borne. I wanted it to be relatable to anyone losing hope in any situation, whether it be a relationship, a career path, a religion."
"The music video expands on this concept in which I portray a person who realises that the power they worship is in fact, themselves. With the help of Perth designer Tulay Dincel and artist Anthony Iacomella, I created the image of this imaginary deity, strung by pearls, and enlisted some friends to be my 'church group'," she says. "I think it's important to inject humour into anything heavyhearted, so I aimed to balance the earnestness of the lyrics with this lighthearted video, shot on a DIY budget at my family home on the beach in Western Australia; the origin of my core beliefs, which shine through the performative, netted veil of this piece." 
Watch "Losing Belief" below.
Listen to The FADER's weekly playlist of songs you need in your life