Crumb's psych-rock constellations meet the world
How the Brooklyn quartet stumbled upon themselves, and found a cult following.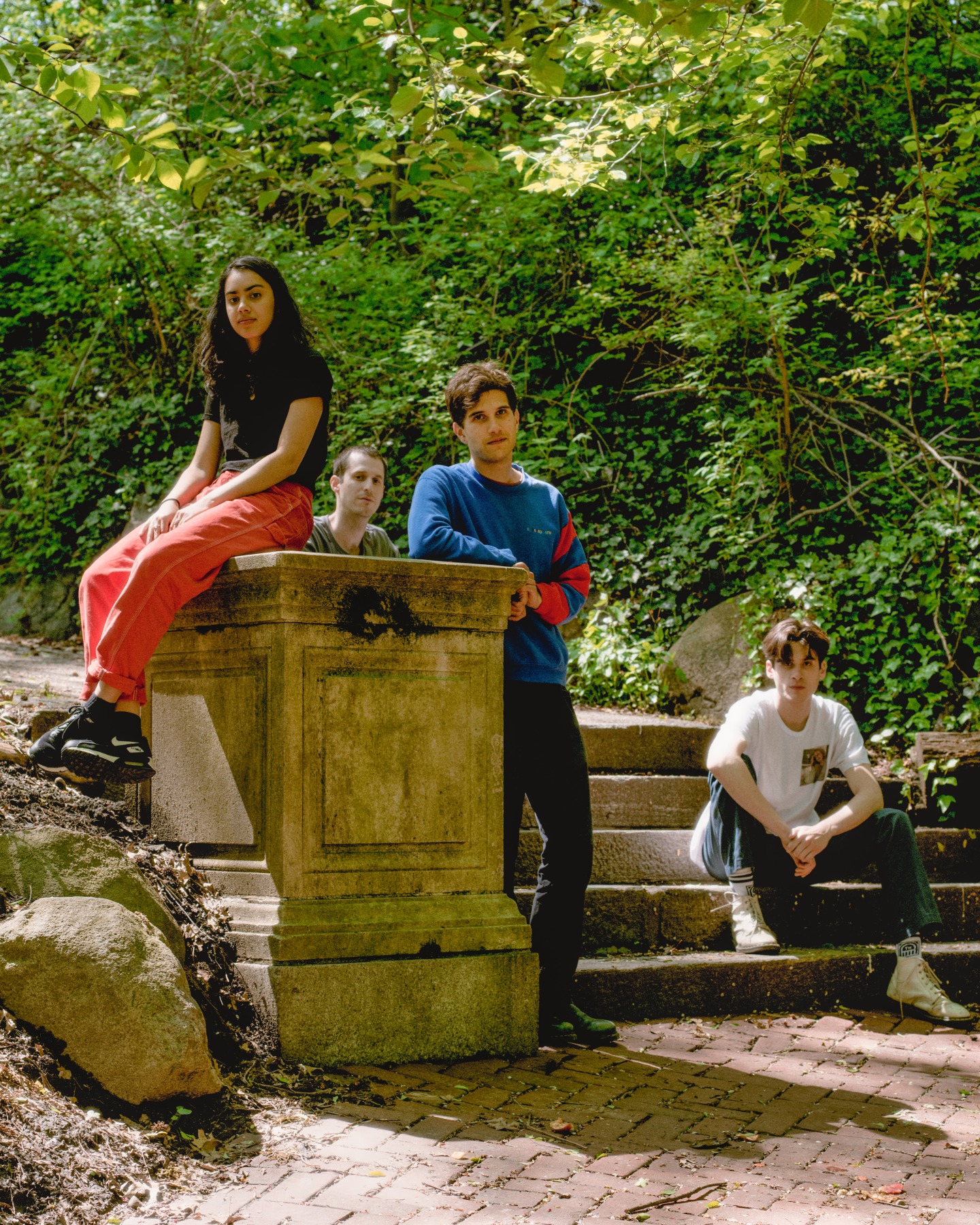 "I feel like each song we make is its own little world," says Lila Ramani, the vocalist and guitarist of Crumb, one afternoon in May. She's here with her bandmates at Milk Bar (not to be confused with Momofuku's), a cafe ten minutes away from Brooklyn's Prospect Park where they've arranged to get the photos taken for this piece. I ask if she can describe the worlds they're building, and, after some discussion, keyboardist Brian Aronow summarizes, "Our videos are a big part of where our music meets up with the world."
Crumb's most popular video is "Locket," a surreal mini-movie that kind of reminds me of a live-action PES video. Directed by one of the band's close collaborators, Haoyan of America, it's a great introduction to the group's addicting brand of brain-wavy, psych-rock via surreal images of shrinking heads, dilating eyes, and toy food. "All the effects and stuff were [Haoyan's] own vision of interpreting the music," Ramani explains. Bassist Jesse Brotter adds with a grin: "With 'Locket,' I think he definitely tried to induce some insanity in us."
When I first stumbled upon the video last summer, the band only had two EPs out — a total of seven songs that were all magically catchy — hardly any press, and a tour schedule that seemed solely fueled off the small but devoted fanbase that'd begun organically forming around their tunes online. In June, they finally shared Jinx, their debut album that functions as a sort of spyglass, magnifying all the colorful and strange details that populates their universe. "[Jinx] is zooming in one level further," Brotter says. "There's still the same amount of detail and information, [but] we dig deeper."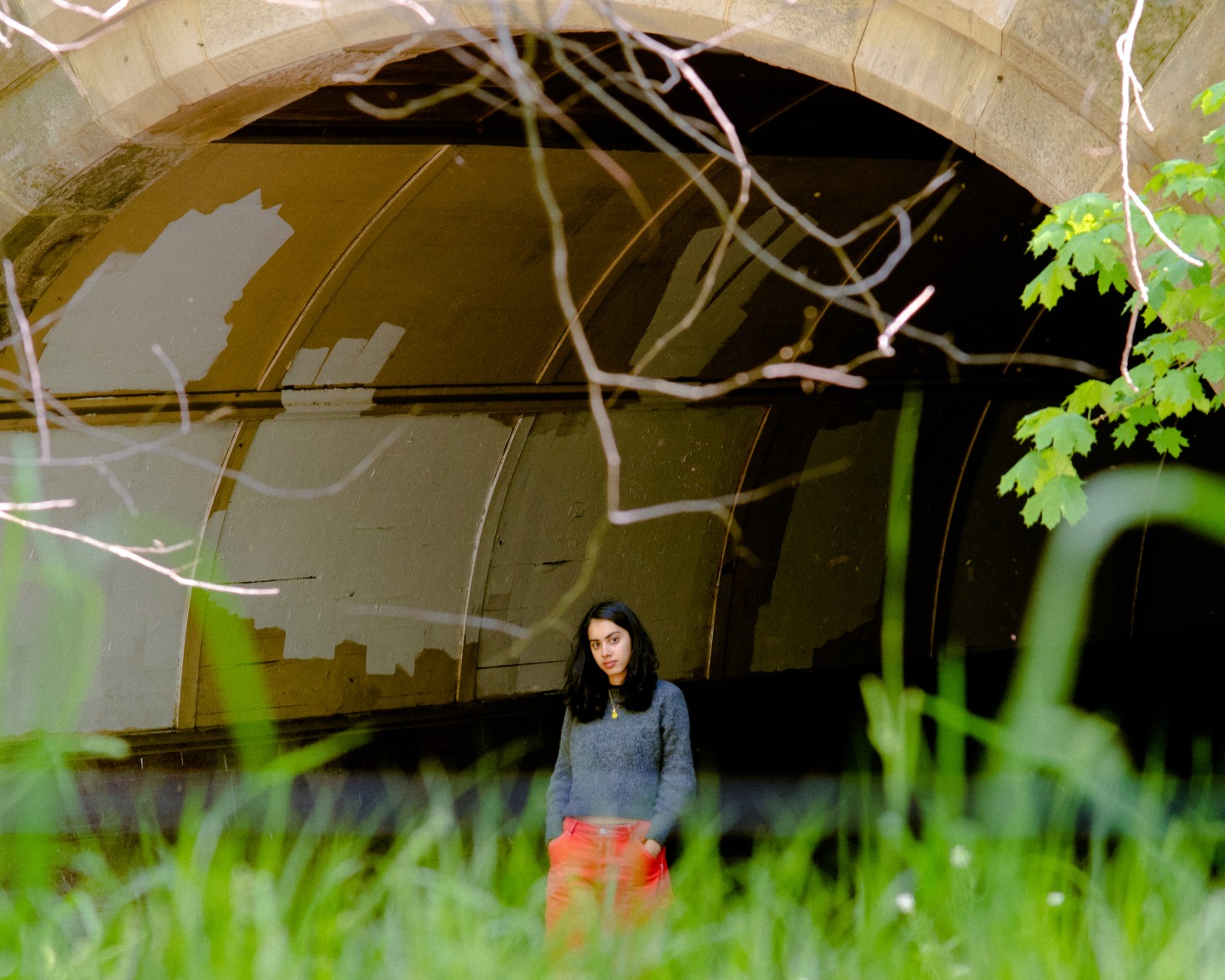 Ramani, Aronow, Brotter and drummer Jonathan Gilad first met at Tufts University in 2013 through their shared eclectic tastes in music. They soon began playing together casually and, in the summer of 2016, while all living in the same house, decided to record what would become their self-titled EP using songs Ramani had been writing since high school. "It started more as a recording project," Ramani says, "We didn't even think of us as a band at that point." They posted it online, and through the unpredictable power of the internet, helped along by a Reddit post in r/listentothis, they suddenly had a captive audience.
A year later, when they put out Locket, their second EP, "We were like, Oh, we're making music that we know some people are going to listen to," Brian says. Attendees at the live shows they were playing began shifting into fans that knew all the words to their songs. And it's only grown ever since.
Touring seems to have been fertile ground for the creation of Jinx. Formally recorded last summer, many of the songs were developed on the road in real-time, test driven through their live performances, and trouble-shooted as they went. "It was kinda like watching a baby grow up," Aronow says.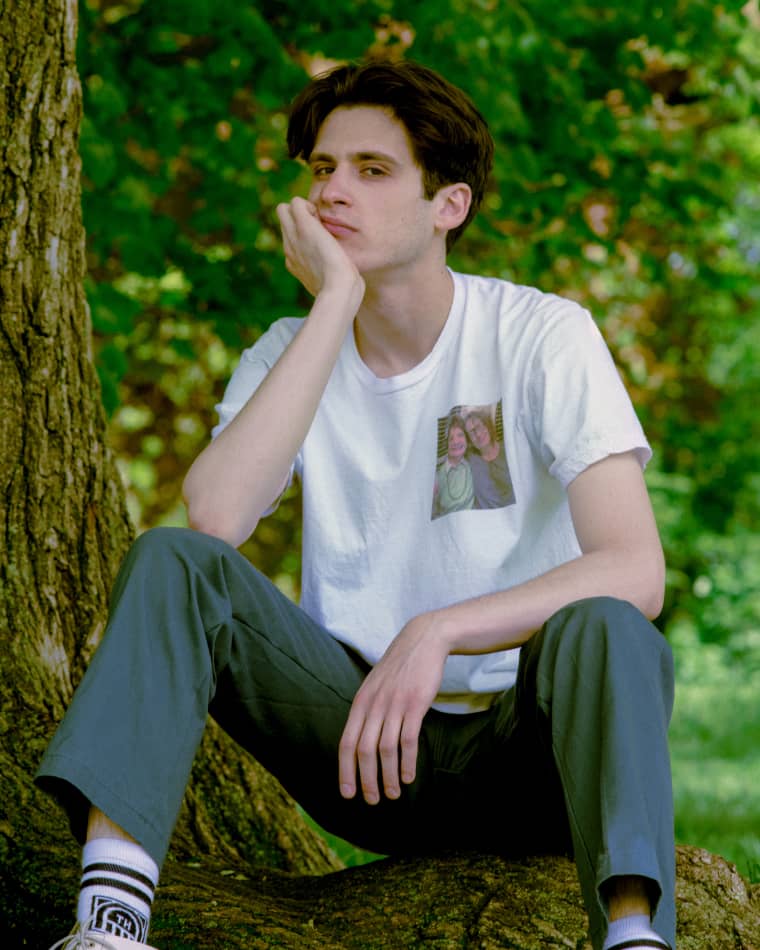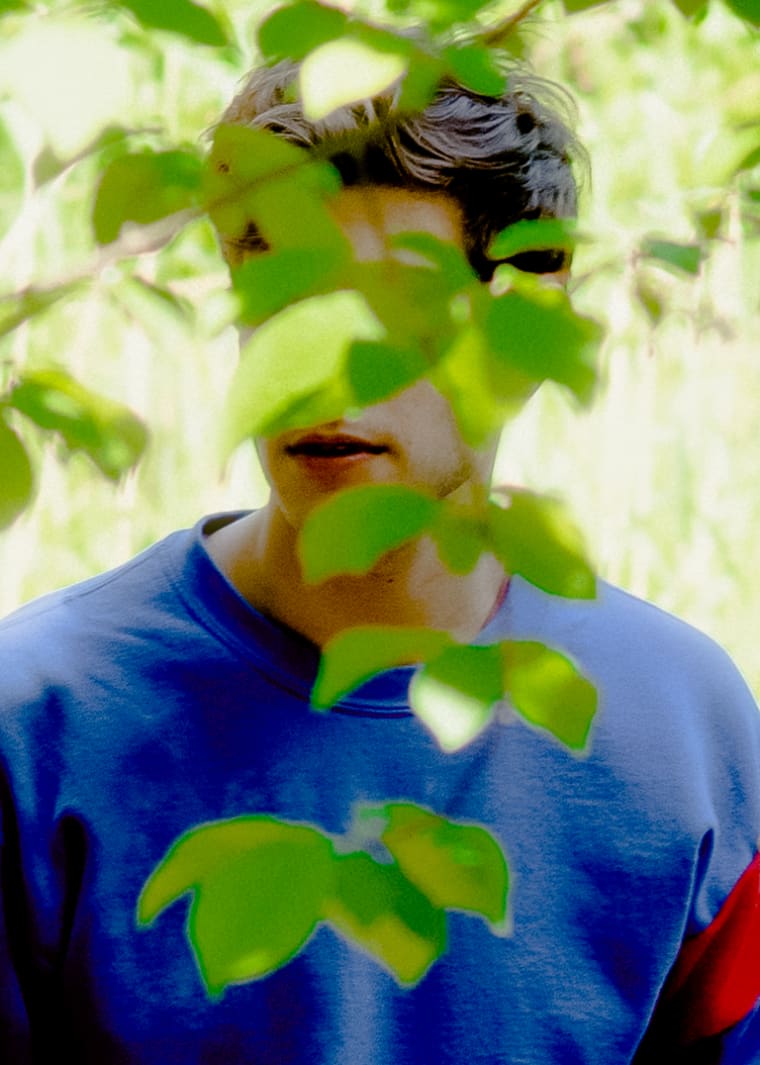 The touring also served to inform the new record theme-wise, though some moments during that time come through more opaque than others. In April 2018, towards the end of their first full U.S. tour, Brotter, Gilad, and a friend that was selling merch, Manny, got into a serious car accident in Montreal. Everyone was OK, but they had to postpone the remaining tour dates. When I bring it up at the cafe, they're initially hesitant to talk about it, but Ramani, who writes all the lyrics, reveals that the accident was what motivated her to pen the title-track and closer to the album. "If you see the album as a chronological story of the past two years, that's definitely a traumatic ending," she says.
It's why they chose the song as the album title — "there was a bad energy following [us] around," Ramani says — but everyone is also hesitant to so firmly link the event to the entire project. "It's not like it was like, Let's make an accident album," Brotter says. Mostly, he continues, Jinx is "like a collection of songs that had just been with us during that period of time."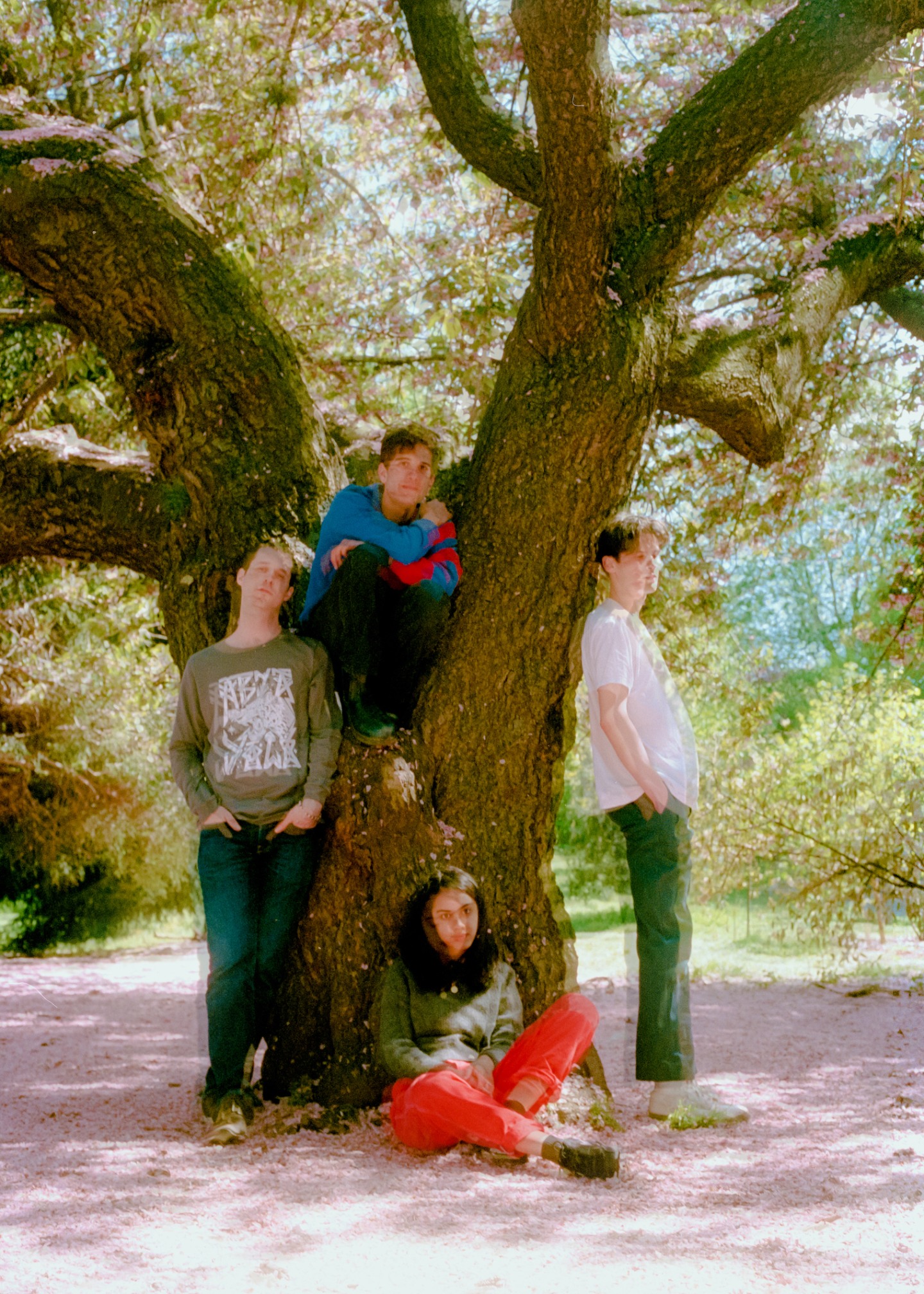 And the songs stand solidly on their own. "Part III," a two-parter with a jauntier first half and languid second half, plays through your head like a sped-up sequence of someone experiencing dizzying boredom: "I lose my mind looking up at the ceiling," Ramani sings. On "Fall Down," we're left circling a piercing keyboard melody, as Ramani lazily delivers the ominous, looping hook: "Fall down, say a prayer."
Crumb has always been good at giving you plenty to chew on in their songs: section changes, tempo shifts, and wayward little melodies that squirm and stay in your brain. On Jinx, they double down on all of that with added precision and intent, staying on each idea for just a little bit longer. It especially hits on "The Letter," a shorter tune that hinges on a spine-crawling, looping riff that, if you listen too attentively, can start to feel like staring into a hypnotic downward spiral.
"I just feel it's about loss and fate and some other myth around the band. All of that stuff is in the Jinx concept and album but more after the fact," Brotter vaguely concludes, before the manager lets me know it's time for them to leave. I don't get a clarification, but I figure it doesn't matter. That's the beauty of Crumb's music, we still know what they're getting at, even if we don't have all the answers.