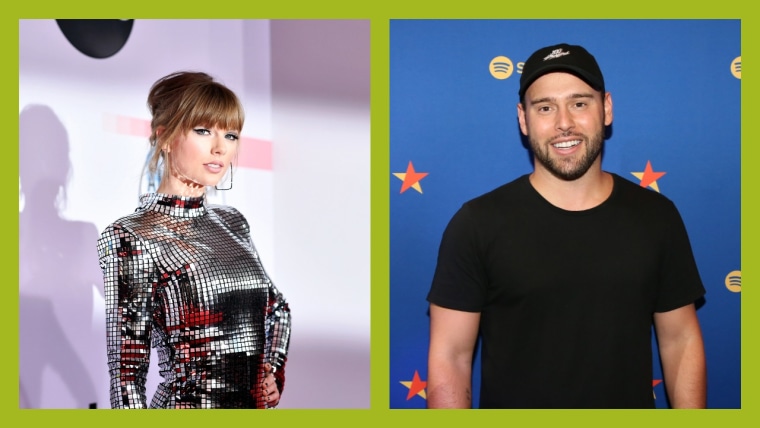 Taylor Swift took to Tumblr to respond to the news that Scooter Braun has acquired Big Machine Records, and by extension, the rights to her entire catalog until her 2017 album Reputation. She referred to it as her "worst case scenario," and explained she has made several unsuccessful attempts at owning her own back catalog and life's work.
"For years I asked, pleaded for a chance to own my work. Instead I was given an opportunity to sign back up to Big Machine Records and 'earn' one album back at a time, one for every new one I turned in," she said in the impassioned statement. She went on to explain she walked away from that arrangement, allowing her Big Machine contract to expire and opting to sign with Republic Records near the end of 2018.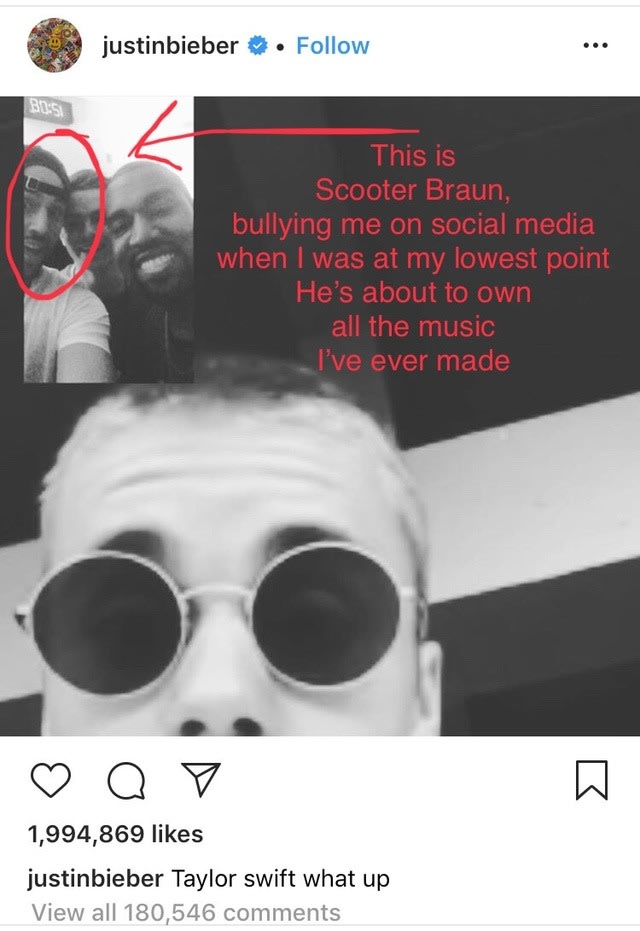 "I learned about Scooter Braun's purchase of my masters as it was announced to the world. All I could think about was the incessant, manipulative bullying I've received at his hands for years," she said, citing her friction with Braun's client Kanye West and wife Kim Kardashian over lyrics to West's single "Famous" as an example. She also shared a screenshot of Braun and West on a video call with Justin Beiber, a photo Beiber posted with "Taylor Swift what up" as its caption. "This is my worst case scenario. This is what happens when you sign a deal at fifteen to someone for whom the term 'loyalty' is clearly just a contractual concept."
She ended off the statement saying she was "sad and grossed out," alongside a broken heart emoji.
Read Swift's full statement here.
Listen to The FADER's weekly playlist of songs you need in your life