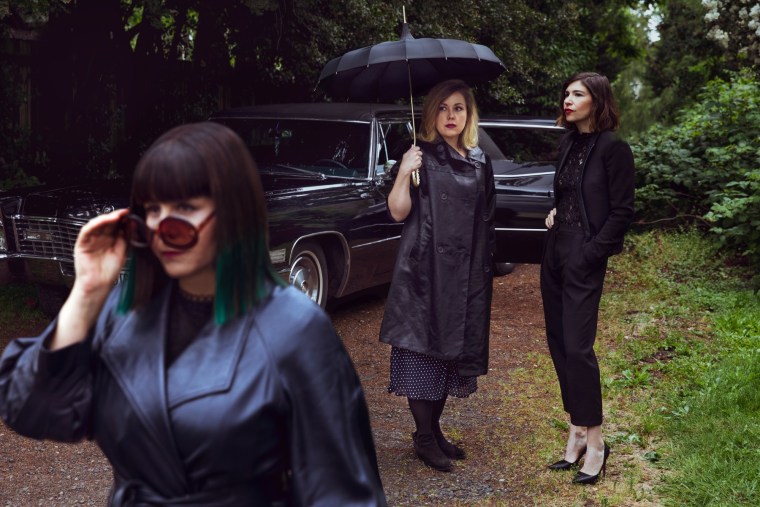 Just ahead of the release of Sleater-Kinney's new album The Center Won't Hold, drummer and founding member Janet Weiss has announced that she's leaving the band. "After intense deliberation and with heavy sadness, I have decided to leave Sleater-Kinney," Weiss wrote in a post on her Twitter account Monday morning. "The band is heading in a new direction and it is time for me to move on. I will never forget the heights we reached or the magnificent times Corin [Tucker], Carrie [Brownstein] and I shared. We were a force of nature."
In a follow-up statement posted to Sleater-Kinney's Instagram account, the remaining members wrote that they were "saddened by Janet's decision" to leave the band. "We thank her for joining us on this journey many years ago; we will always cherish our friendship and our time together. We wish Janet all the best as she starts a new chapter in her life."
The announcement of Weiss's departure arrives just a month before the band's ninth album, The Center Won't Hold, arrives in August. Last month, we caught up with the band in Portland to discuss the creation of the new record. Read that here, and read Weiss's full statement below.