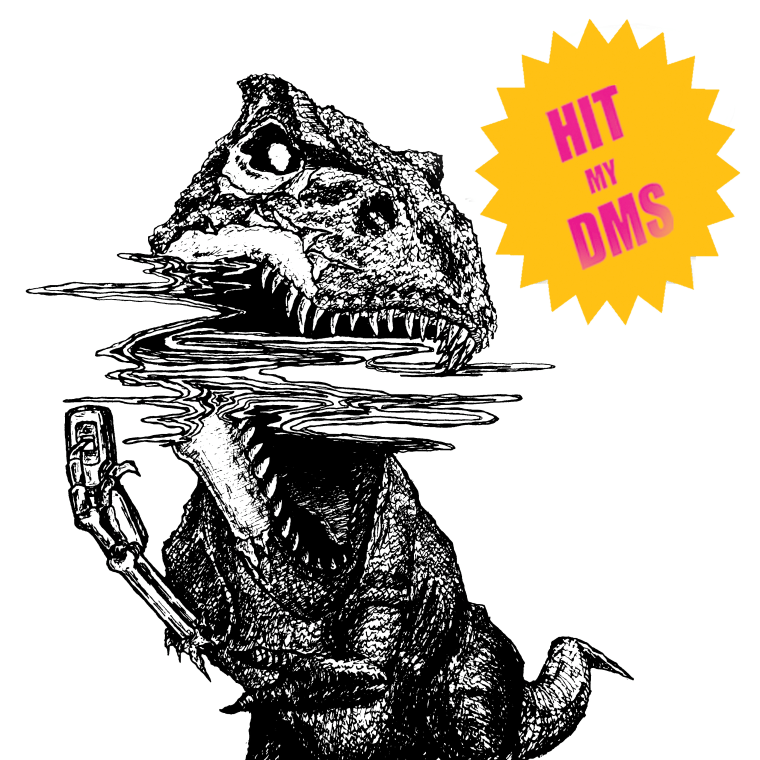 While the world is still reeling from Avengers: Endgame and preparing for MCU's next phase, we've been blessed with the soundtrack to what should be The Masters of Evil's first hypothetical film: Detroit Lines' HIT MY DMS. The producer collective — comprised of Skywlkr, Black Noi$e, Dream Beach, Raphy, Jonah Baseball, Caleb Stone, Megablown, and Jihoon — are behind songs from artists like Skepta, Mac Miller, Childish Gambino, A$AP Rocky, and Earl Sweatshirt; each song on HIT MY DMS is menacing in its own right, almost as if they were literally born out of Detroit's sewers. You don't need any rappers here to enjoy the filth that Detroit Lines have cooked up.
In an email interview, the collective explained that the songs were created during late-night studio sessions with all of them present. Jonah Baseball claims that "Kalimba" "came together very quickly. Every time the homies link up at Raphy's to make tracks, I always feel comfortable and motivated, I love the energy over there. Most of the sounds for the track were recorded on my phone in the old flea market in Tel Aviv, then I freaked it and tweaked it. Keep it simple." Caleb Stone described the crew's creation process as such: "We put damn near everyone in a room at the same time — we all made something with the same sample at the same tempo before going in and sewing stems together like an elegant Frankenstein on acid."
Since Red Bull Radio will be shutting its doors this fall, look out for a new home for Detroit Lines' DM Nation podcast sooner than later.
Stream HIT MY DMS below.