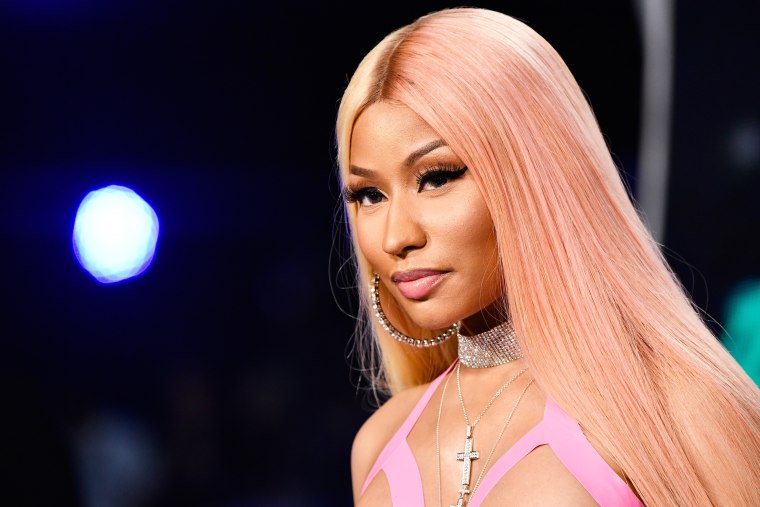 Nicki Minaj will headline a new music festival in Saudi Arabia, according to a report in the Associated Press. The Jeddah World Fest will take place on July 18 at the King Abdullah Sports Stadium — One Direction's Liam Payne and DJ Steve Aoki have also been announced on the festival's website.
The festival's announcement comes as the government of Saudi Arabia faces growing international condemnation for human rights abuses. Despite an ongoing campaign advertising Crown Prince Mohammed bin Salman's so-called "liberalization" of the country, the kingdom continues to prosecute women's rights activists, and attack Yemeni civilians in air strikes intervening in the country's civil war. In June, a United Nations probe linked Prince Salman to the assassination of Washington Post journalist Jamal Khashoggi in Turkey.
Despite the calls for a boycott, many Western artists have performed in Saudi Arabia in 2019. Mariah Carey took the stage in King Abdullah Economic City in January with Sean Paul and DJ Tiesto also appearing at the event.
The FADER has reached out to Nicki Minaj's representative for more information.