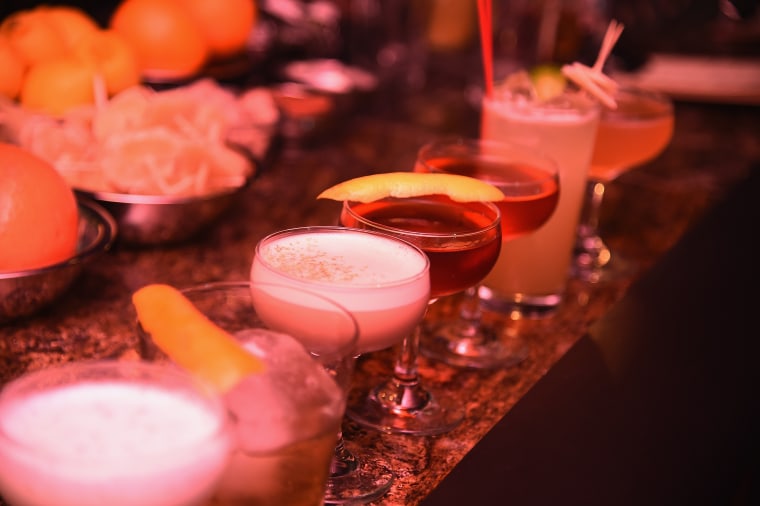 Deciding what to drink over the 4th of July weekend can be a trial. You don't want to just sink tins of beer, but what other option is there? Most cocktails are too time consuming to make, and wine will have you trashed before the fireworks even begin.
Our favourite kinda-special drink alternative for a long weekend is a Sidecar — a zingy, classic, cognac-based cocktail that's delicious and can be made in batches or individually. There are only three ingredients in a Sidecar — cognac, triple sec, and lemon juice — so we recommend splashing out on higher-quality stuff if you can; for cognac, we like Remy Martin, Hine, and Hennessy, while Cointreau is a classic triple sec. Mixing a Sidecar is a breeze; it's picking the cognac that'll be the hard part.
Classic Sidecar recipe
Individual measurements:
2 oz. cognac
1 oz. triple sec
3/4 oz. fresh lemon juice
Batch measurements:
4 parts cognac
2 parts cointreau
1.5 parts fresh lemon juice
To make a Sidecar, measure your ingredients into a cocktail shaker or jug full of ice. Shake or mix together, and strain into a glass rimmed with sugar. The sugar on the rim is important — there's no natural sweetness in a Sidecar, so you need something to balance it out. Drink it fast so it stays cold, and enjoy the fireworks.
Listen to The FADER's weekly playlist of songs you need in your life