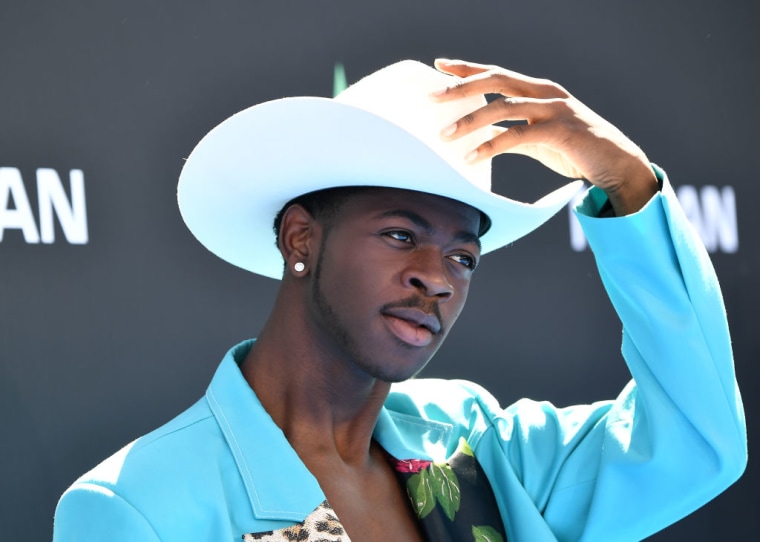 Lil Nas X appeared on BBC Breakfast on U.K. TV on Friday morning where, among other subjects, he discussed his sexuality. The "Old Town Road" artist recently came out on social media, pointing to lyrics in his song "TK" and a rainbow on the cover of his new EP 7.
Asked about his sexuality by the BBC hosts, Nas said he had "kind of revealed [it]" and, when pushed as to what 'it' was, he replied: "That I'm gay." He also admitted that he was "considering never doing, ever. Taking to the grave. But I don't wanna live my entire life—especially how I got to where I'm at—not doing what I wanna do." He later acknowledged that being gay is "not really accepted in either the country [or] hip-hop communities," but that he realized his coming out was "opening doors" for fans.
Old Town Road rapper @LilNasX has seen a backlash since he came out earlier this week - but he tells @BBCBreakfast he's taking it with a sense of humour. pic.twitter.com/9HT9Y4F8ft

— BBC Entertainment (@BBCNewsEnts) July 5, 2019
Earlier this week Lil Nas X notched a new milestone when his breakout single achieved diamond certification, signifying that streams and sales of the track have moved 10 million equivalent units. Additionally, Lil Nas X is now the first artist to reach diamond status while the single is still number one on the Hot 100. The last artist to achieve this feat was Elton John's "Candle In The Wind" in 1997.
Listen to The FADER's weekly playlist of songs you need in your life