Meet BigKlit and Jared Soule, the tactical, no-fucks-giving duo
"She evil and she scandalous"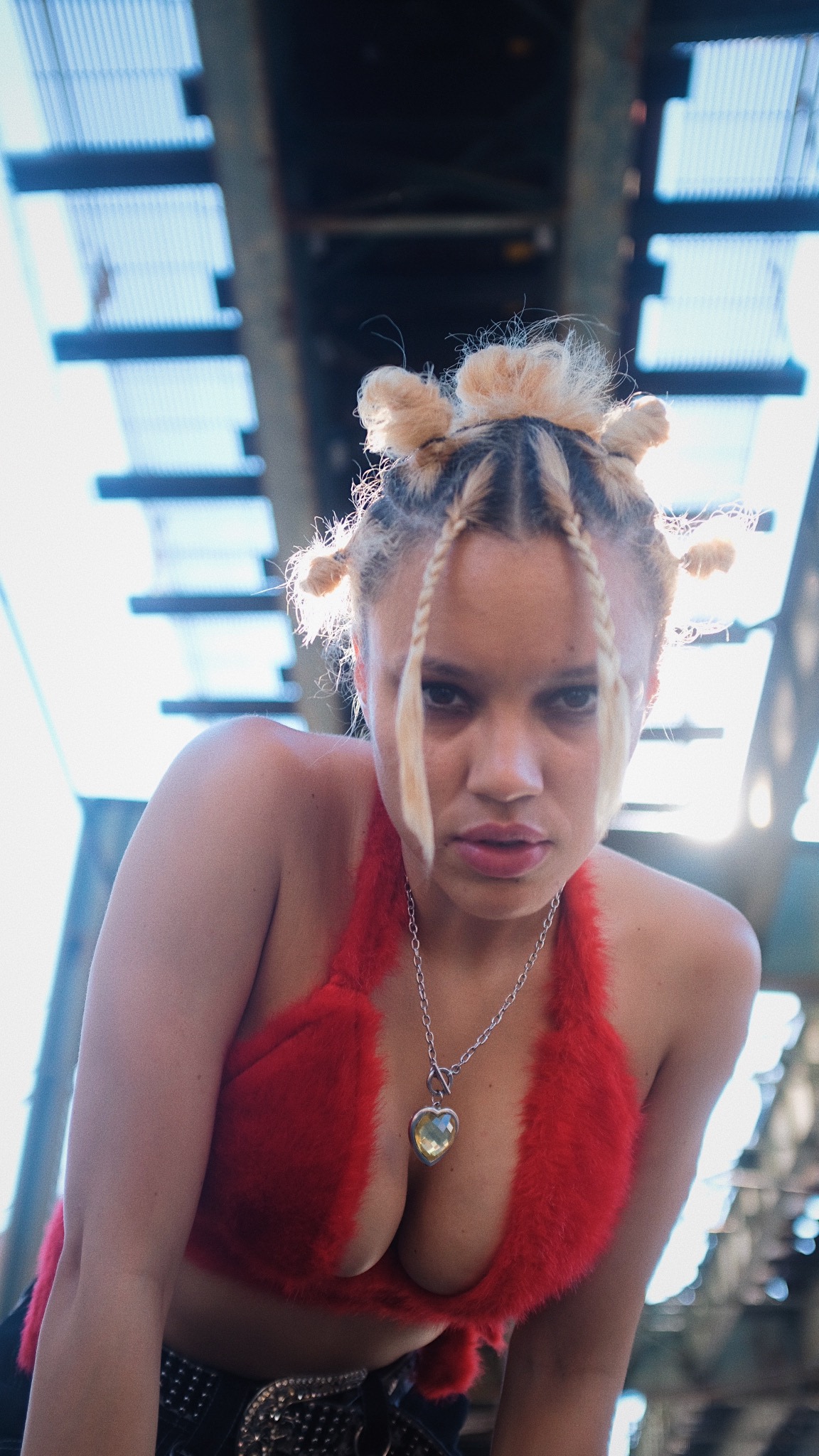 One day last September, 29-year-old producer Jared Soule (aka Full Tac) was mindlessly scrolling through Instagram while walking around his Queens neighborhood. A video popped up from an account with the handle of @BigKlit, in which a woman was smoking a blunt and looking intimidatingly into the camera with a coiled snake tattooed on the side of her face and a haunting instrumental playing in the background.
"She was pretending to be a dominatrix or something," Soule remembers during a conversation at a Bushwick coffee shop on June 11. "She was yelling, 'GET ON YOUR KNEES.' I remember thinking, 'This is so fucking insane and intimidating — who is this person?'" He sent a few DMs, and soon enough @BigKlit was on a plane to New York with nothing but a few dollars and a couple of friends' addresses in her pocket. The two started collaborating immediately, resulting in last December's trappy and vulgar Big Klitirous EP.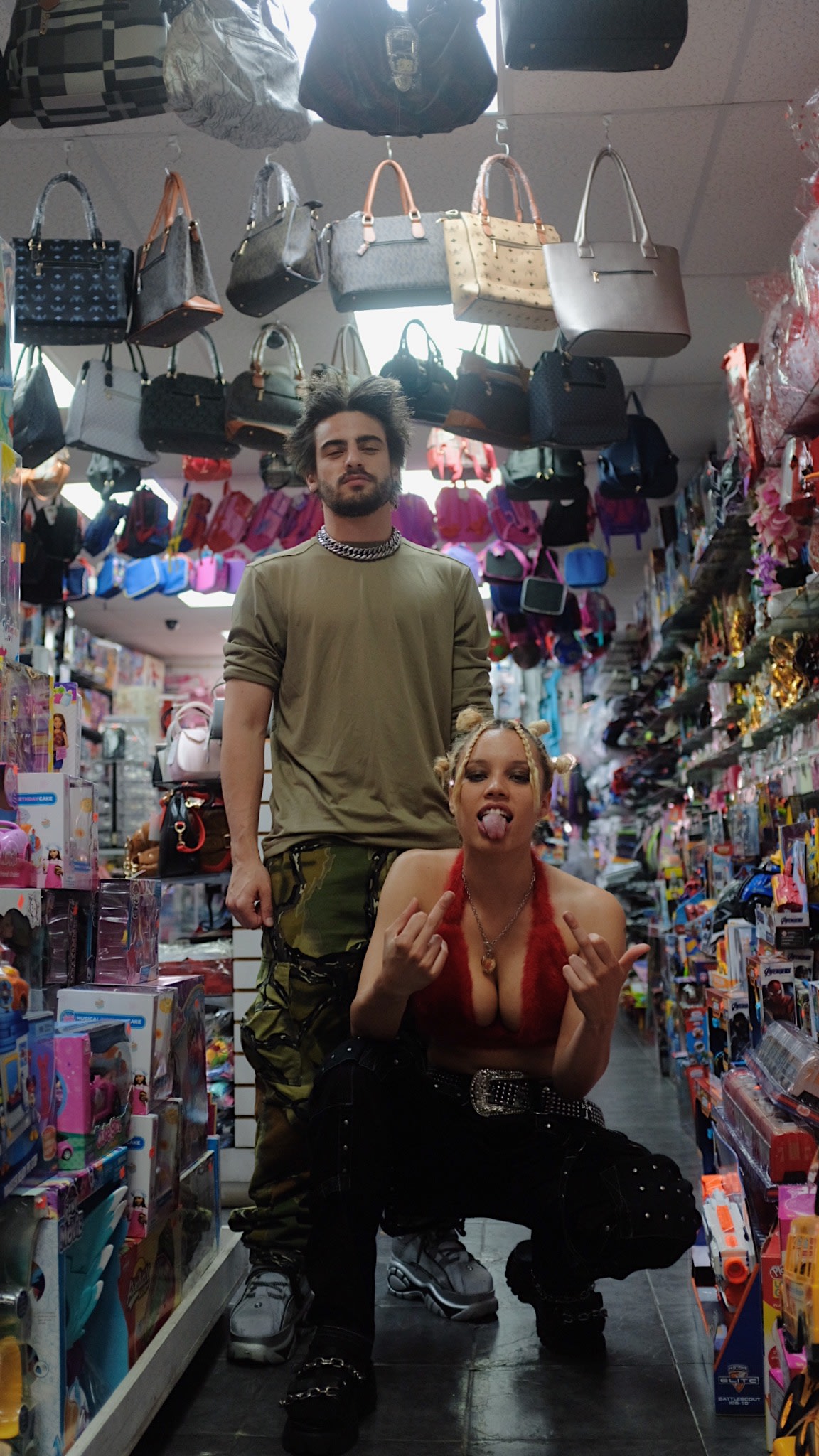 Most of BigKlit's songs possess equal parts rage and raunch; Big Klitorous' opener "FaceFuck" kicks off with a drilling sound and BigKlit's high-pitched dialogue ("You guys let me out my cage / You know you fucked up now, right?") before letting out a shriek as an 808 booms. The sonic blare and BigKlit's lyrics compliment each other seamlessly, and her most recent LP with Soule, 2028, strikes the perfect balance between intensity and comedy. On "Up & Down," she raps with an aloof flow, "Can you tell me why your pussy tastes just like In and Out?" Her clever, humorous lyrics almost function as a breather from the album's overwhelming sonic fierceness.
As BigKlit, the 26-year-old Indigo (she declines to offer her last name) explores a sexual fluidity and exploration of dominance as a woman and a rapper. There's also a punky anger and darkness that runs through her music, as she raps about bisexuality, dysfunctional family issues, self-acceptance, and being the "queen of hell." The songs are shocking and uncomfortable, to the point where it almost seems as if BigKlit is testing her listeners.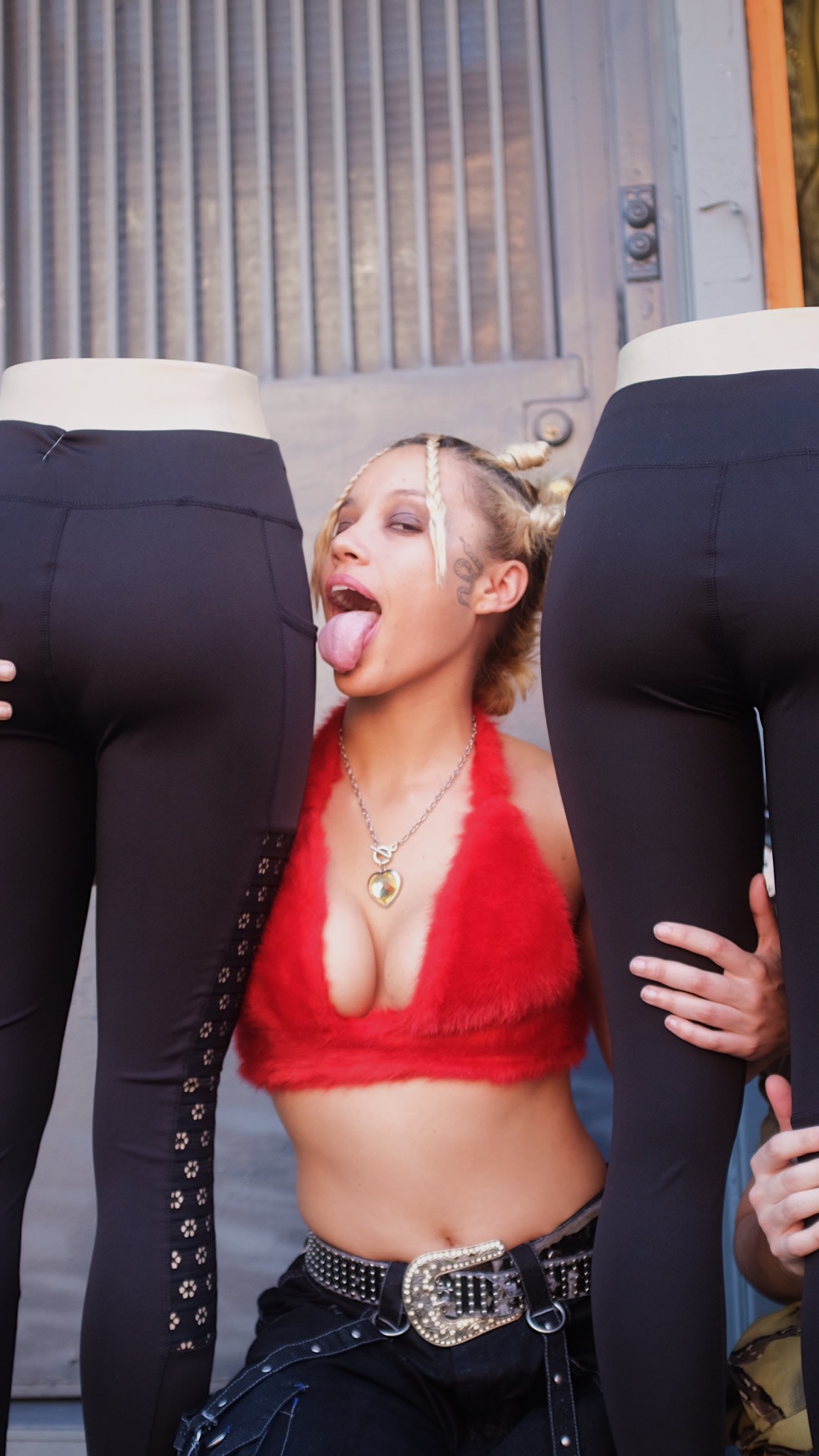 Back in the coffee shop, Soule and I wait for Indigo to show up; she texts Jared to say she's on her way, but after a few minutes she sends another message saying that she's been "poisoned." We walk a few blocks to the brownstone she's currently staying at, and she opens the door dressed in a basketball jersey, beige sunglasses, and an excited smile. The apartment is charming, with couches covered in patterned sheets, posters taped to the wall, and a blunt being passed back and forth between her two friends.
"I've never done an interview before," Indigo says, and as I talk to her and Soule, they finish each other's sentences. She's been making music since she was 14 and has never stayed too long in one place — except online, where her web presence reflects an amalgamation of bizzare, sexy, and funny skits encompassing a variety of characters and wild outfits.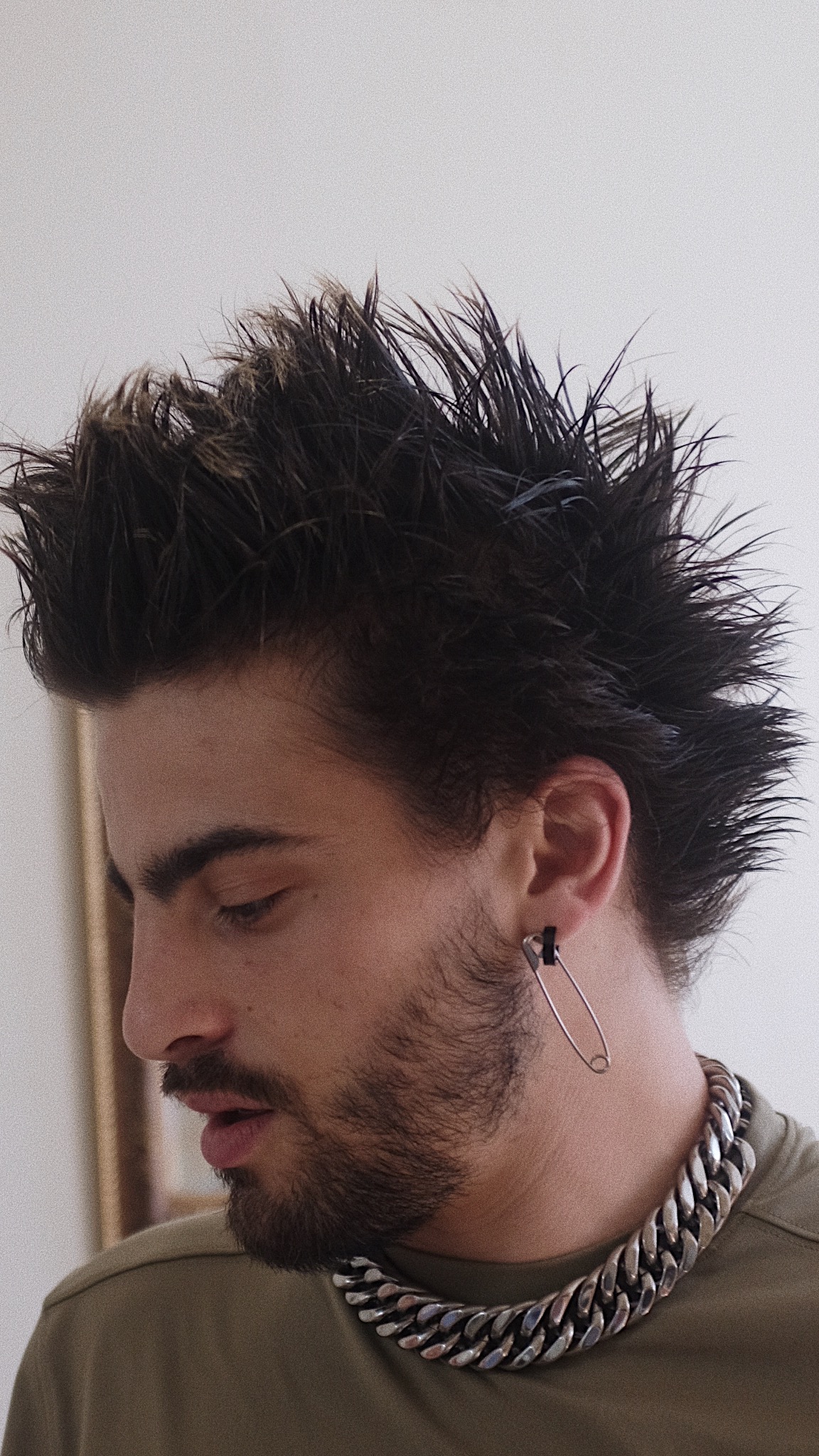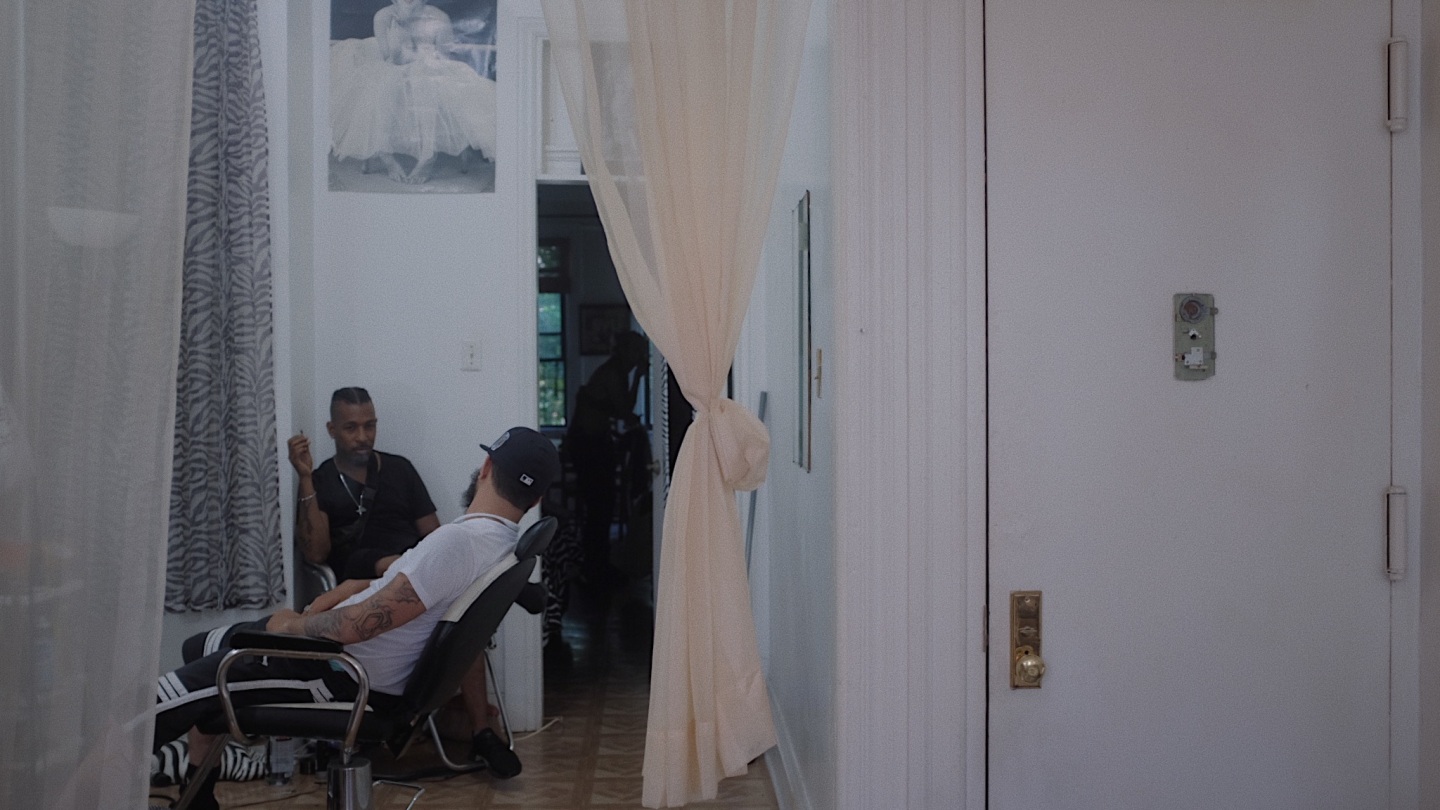 "It's about being recklessly intentional with your art."
When Indigo and Soule first started working together, they didn't have anything to record with and headed to B&H to buy a cheap mic with a gift card Jared had lying around; later that night, they recorded "FaceFuck" in his small kitchen, mixing the beat on an old Dell. "She comes up with the lyrics on the spot," Soule says of the duo's spontaneous process. "We made most of our album from scratch. She offers her input on producing and sometimes I offer mine on writing." A producer tag the duo frequently use is "Whistles out, in the cut, going full tac," the last word short for "tactical" — a word they define as "just going hard". This means lots of distortion, sonorous 808s, and loud, audacious vocals. "It's about being recklessly intentional with your art," Soule explains.
Soule claims he's making up to three beats a day, and Indigo has lyrics ready to go as their bond grows stronger. "It's just a really good vibe," the latter says. "It feels so comfortable." "I have the most fun when we make shit from scratch," Soule adds. Most importantly, neither are afraid to offer constructive criticism to one another. "That's part of pushing each other and creating great shit, you know?," he proclaims. "Not being afraid to be honest, and making the other person challenges themselves."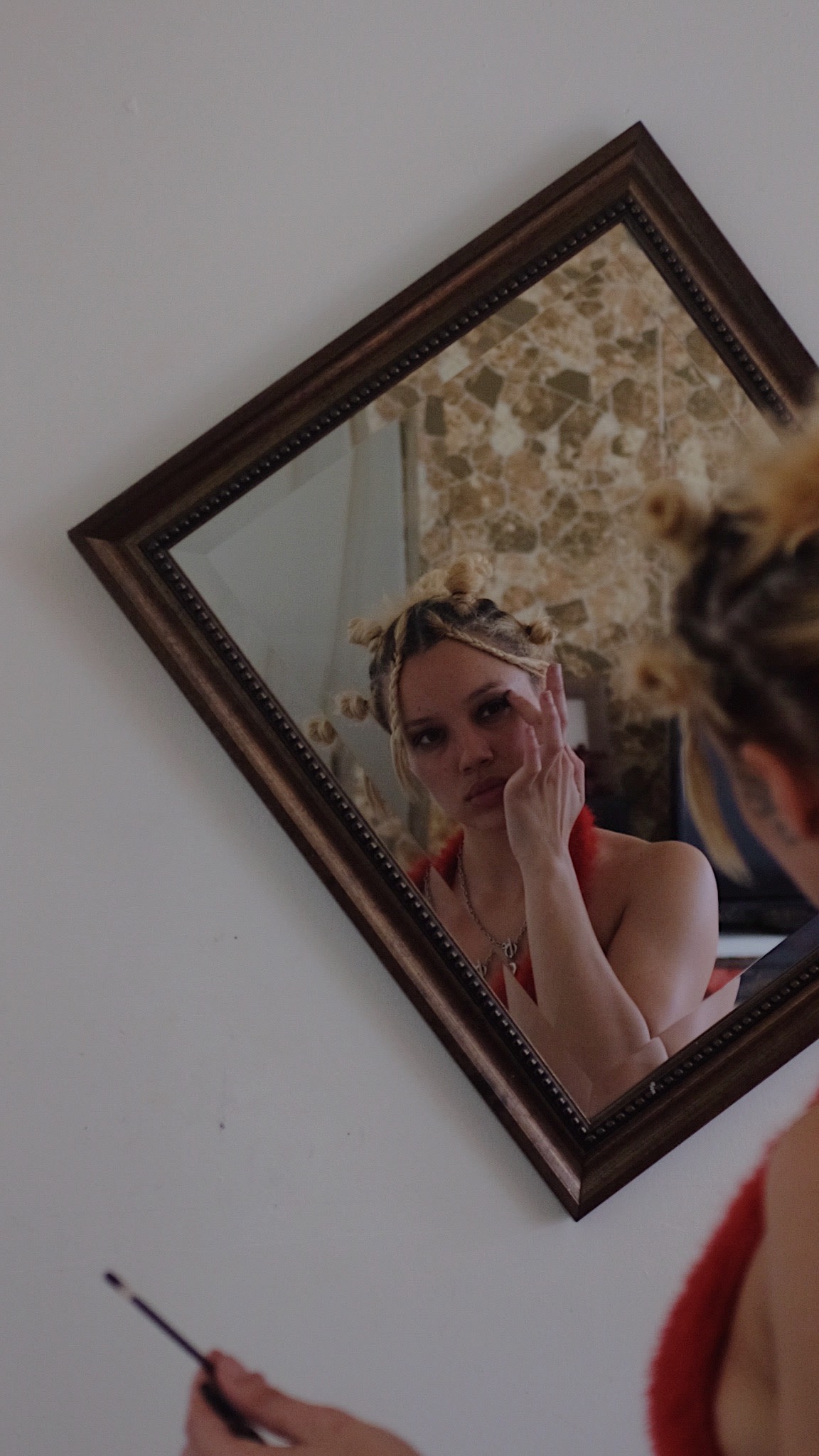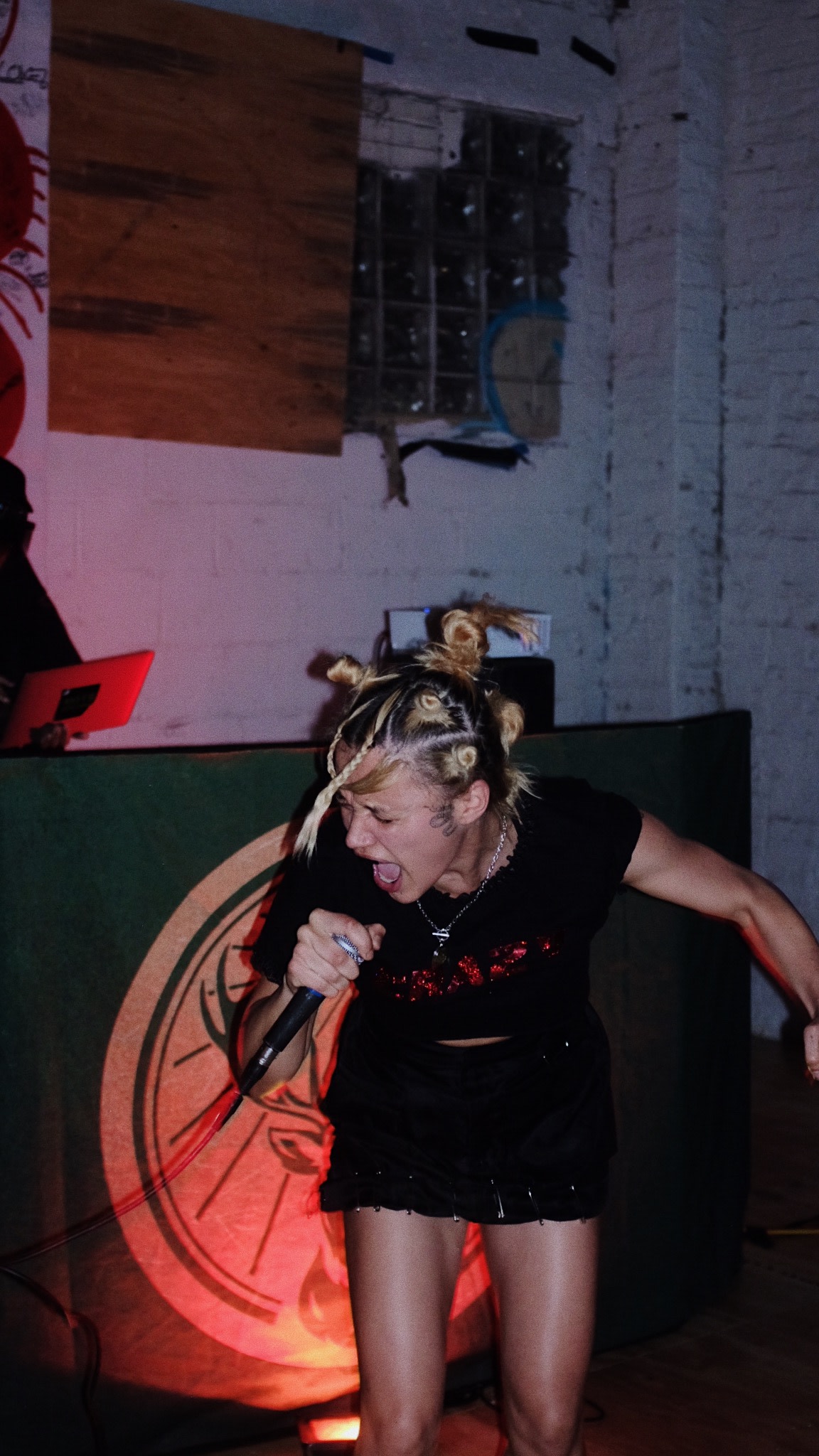 "I get to be the person I wish I could be every single day."
Later that night, I see Indigo perform at a small venue in Bushwick. In the beginning, it's just Jared, wearing army pants and army gloves; then, from underneath the DJ booth, BigKlit emerges, jumping right into "FaceFuck" while dancing around and sticking out her tongue. It's as if she's in her own world, completely immersed in the music, a representation of Indigo's earlier admission that performing is the most rewarding aspect of her burgeoning career thus far. "It's just a release — I have high energy all the time, and it's not accepted everywhere you go," she explains. "I get to be the person I wish I could be every single day."