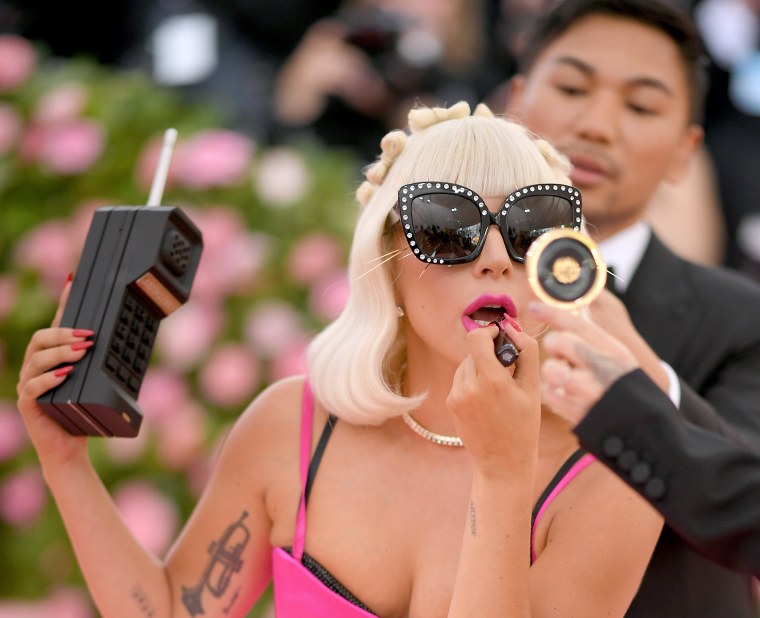 Lady Gaga has announced that she's launching an entirely new brand of makeup called Haus Laboratories. The reveal came Tuesday afternoon via a video posted on Gaga's social media. "The last thing the world needs is another beauty brand, but that's too bad," Gaga says in the highly-stylized clip. "We want you to love yourself. Our haus, your rules. Battle for your life." Watch the full promo, which features new music from BloodPop, below.
The cosmetics brand is reportedly inspired from the drug store makeup Gaga would shop for in lower Manhattan before her career took off in the late aughts. "Color is completely transformative — it's powerful, it's beautiful, and it's how I found my voice with makeup," she said. "I discovered myself, but also other people discovered me, for me, through the way that I was expressing myself." The first preorders for Haus Laboratories go live on July 15. The makeup will be sold exclusively through Amazon starting in September.
There's still no word as to when to expect new music from Gaga. Though she said she's "pregnant" with a new album back in March, she recently extended her Las Vegas residency well into 2020.