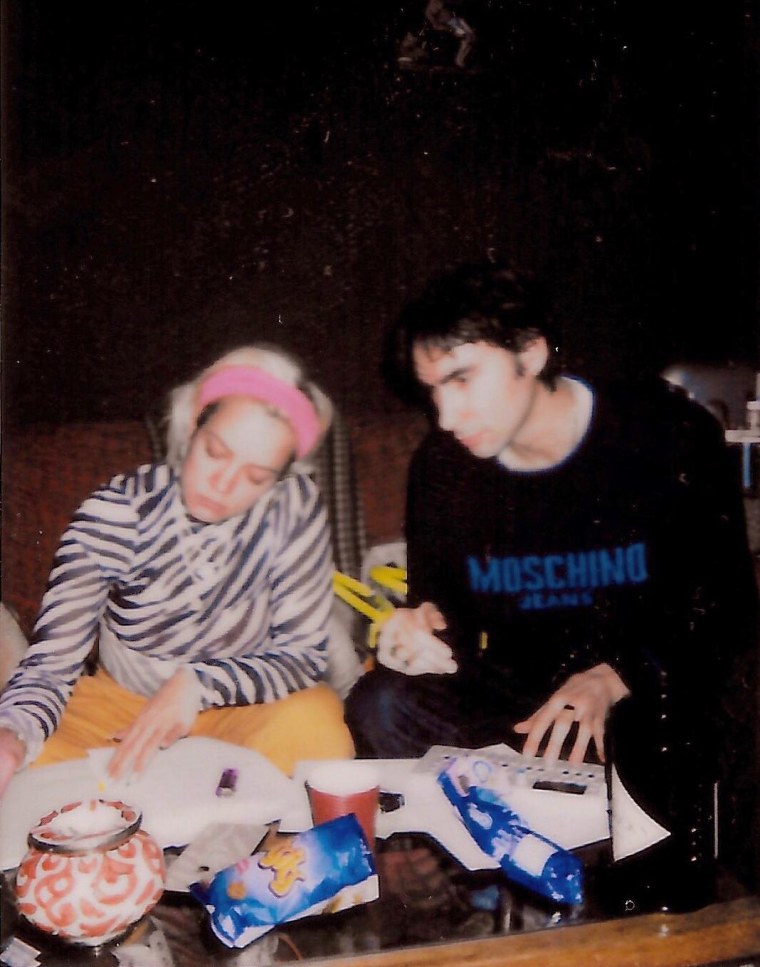 At what point do you start to worry about your phone battery being too low? I'm a 50% guy, naturally risk-averse and only able to feel fully alive when totally charged up. There are more daring people out there though, those who'll open Instagram on a low battery, and let's not forget the occasional accidental battery drain: it happens to the best of us and British songwriter Oscar Scheller has written a super-catchy and gently heartwarming tune capturing the emotion of that modern nightmare.
"I wrote this song after getting really lost in the suburbs of Stockholm on my way back from the studio cause my phone died" he says via email of "1%." It was inspired mostly by a conversation I was having with a girl who was taking ages to reply when I was on 1%. Then I made friends with Lily and thought she'd sound really good on it which she does."
Lily Allen is one of a number of collaborators Scheller has worked with on his upcoming album HTTP404. The follow-up to his 2016 debut, Cut and Paste, is due in the fall and will feature contributions from underground British talent such as Kero Kero Bonito's Sarah, Ashnikko, and grime MC Jevon. He'll be joined by a group of his musical friends at London venue Omeara on July 12 for a special one-off show.
Album tracklist:
"1UP" f. Sarah Bonito
"Picture Perfect" f. Haveloc
"Interstellar Disco" f. PAWWS)
"1%" f. Lily Allen
"Confidence" f. Ashnikko
"Estate of Mind" f. Jevon & Miraa May
"Runaway"
"Go"
"Happy Meal" f. Mathilda Homer
"Tidal Waves" f. Vera Hotsauc
"Young" f. Tyrer
Listen to The FADER's weekly playlist of songs you need in your life