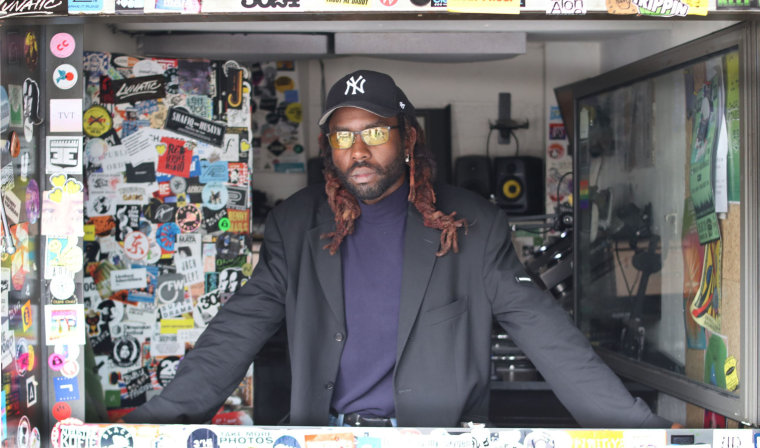 Dev Hynes made his return to NTS in London on Tuesday where he played some of his favorite records and debuted a new Blood Orange song. The track is titled "Baby Florence" and will feature on his new mixtape Angel's Pulse, due this Friday, July 12. Check it out here around the 37m mark.
Elsewhere in the show Hynes played songs by Solange, Kindness, Skepta, and Rico Nasty as well as debuting a mix from London duo Low Spirits (Fred Macpherson and Cavan McCarthy).
Angel's Pulse is the first Blood Orange project since 2018's Negro Swan and has been dubbed "somewhat of an epilogue" to that album. Last week Hynes teased new song "Something To Do" alongside Ian Isiah.
Listen to The FADER's weekly playlist of songs you need in your life