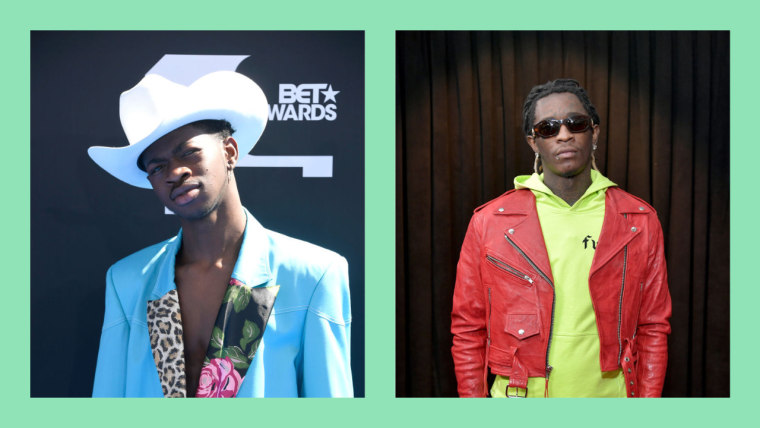 Young Thug has given his take on Lil Nas X and his sexuality in a new interview with No Jumper podcast host Adam22. The rapper, who last week jumped on a new "Old Town Road" remix, said Nas "probably shouldn't have told the world" about being gay, though he respects him for doing so.
Thug's opinion on the situation appeared to be based on the idea that Lil Nas X will now be judged on his private life, and not the music he makes. "I feel like he probably shouldn't have told the world, because these days—motherfuckers is just all judgement," he said. "He's young and backlash can come behind anything. It wasn't a bad idea and it was most definitely the best time to do it, during Pride. That was a G's move."
Speaking more on the subject, Thug said: "It ain't even about the music no more. Soon as ['Old Town Road'] comes on everybody's like, 'This gay ass nigga.' Niggas don't even care to listen to the song no more."
Lil Nas X opened up about his sexuality on social media earlier this month, pointing to certain song lyrics and a rainbow on the cover of his new EP 7. He subsequently told BBC News that he hopes his decision will help "open doors" for other people in the future.
Listen to The FADER's weekly playlist of songs you need in your life