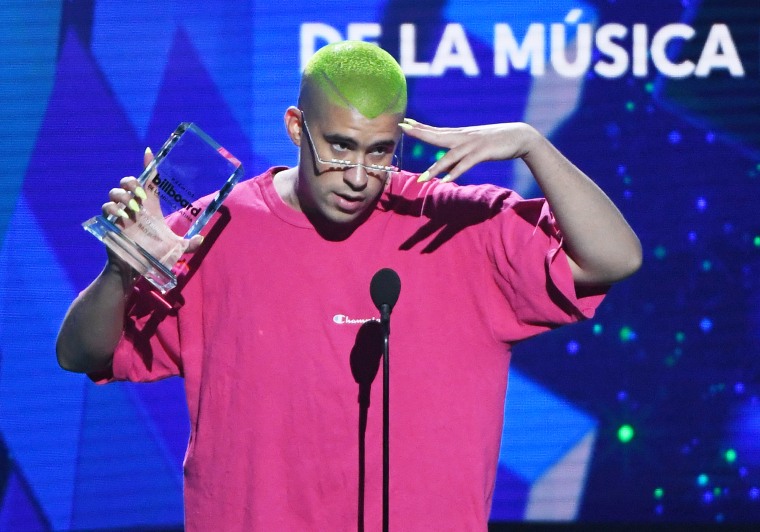 Bad Bunny has announced that he's putting his European tour on the back burner as he flies home to Puerto Rico. There, he'll join the ongoing protests aiming to oust governor Ricardo Rosselló. This past weekend, Rosselló's private texts were leaked, revealing pages of offensive, derogatory remarks. The leak included homophobic comments about Ricky Martin and a violent joke about shooting San Juan's mayor, Carmen Yulin Cruz. Thousands have taken to the street demanding Rosselló's resignation, but as of now, the governor has refused to step down.
On Monday, Bad Bunny posted two lengthy videos to his Instagram announcing that he'll be leaving Ibiza and coming back to Puerto Rico to join the protests. "My respects to everyone who's had the courage, valor, and initiative to go out in the streets and fight for our country," he says in the one of the clips. "This Wednesday at 5 p.m., I'd like to see all Puerto Ricans out on the streets. Let's go protest. There's no excuse."
Bad Bunny will join Residente, who has also announced that he'll be protesting Rosselló on Wednesday. "Today's protest was so big that we can't stop now," he wrote on Monday evening. "I will see you on Wednesday at 5pm in PR. We are putting an end to corruption."
Watch Bad Bunny's full announcement below.