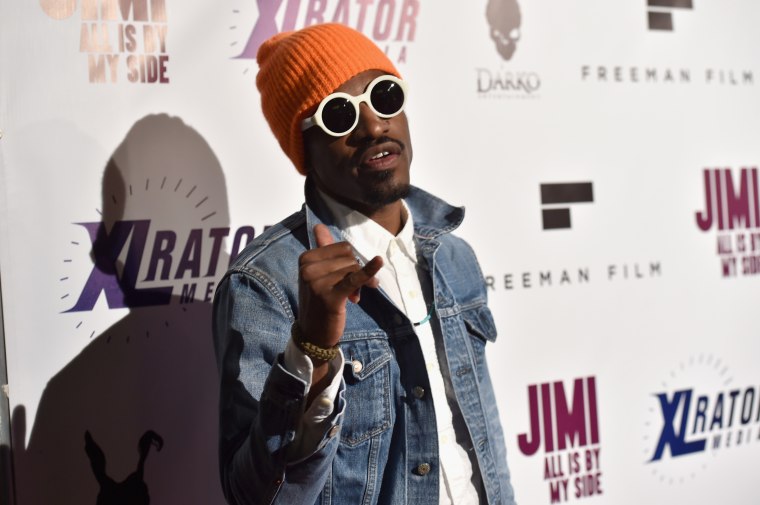 It's not the comeback Outkast fans were hoping for, but André 3000 has made a return to music. The legendary rapper was first spotted playing the flute in an airport on June 7. The post went viral, but he's still at it: The Philadelphia Inquirer has documented "at least a dozen times" playing the flute in Philly, with other 3 Stacks sightings in Los Angeles and New York City.
A handful of the sightings documented on social media can be seen below. Dayna Allen, who saw 3000 at the Los Angeles International Airport on July 7, told the Inquirer that he approached her while playing the flute. "I looked at [3000] and he looked at me and I was in total shock," Allen said. "I immediately regretted not saying anything, because it was like he wanted to be recognized."
It's unclear if there's any motive behind the 3000's fluting. If he's gunning for his own Bill Murray-esque legend, he's well on his way. On the other hand, if he's drumming up publicity for AMC's Dispathches From Elsewhere, which he's currently filming in Philadelphia, that strategy is also clearly working. Dispatches From Elsewhere, out 2020, only on AMC.