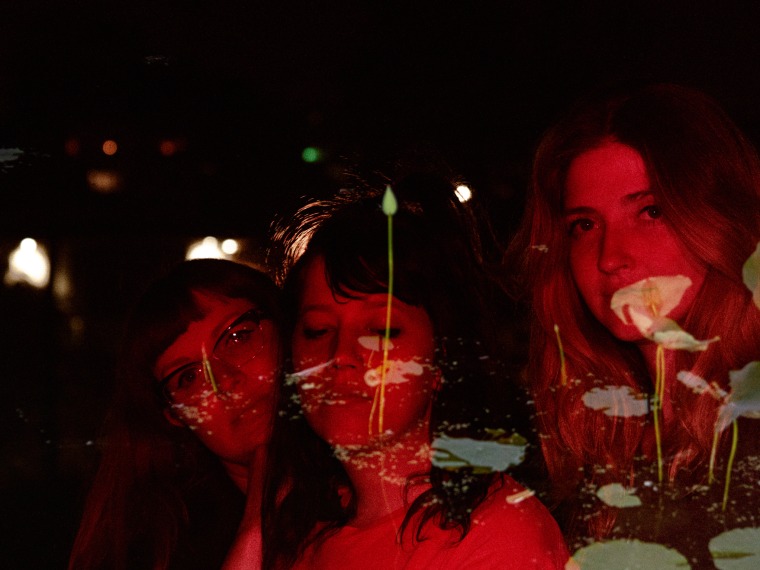 Noise-pop band Vivian Girls have announced details of their first album in eight years. Memory is out on September 20 and is preceded by new song "Sick." Check out a video for that track below.
In addition to releasing the band's new album, Polyvinyl will also be reissuing Vivian Girls' first two albums (Vivian Girls (2008) and 2009's Everything Goes Wrong). Both records have been out-of-print for many years but are available on vinyl once more. The self-titled debut has been remastered for the occasion.
The band played its "farewell show" in Brooklyn in March 2014. Vocalists Cassie Ramone and Katy Goodman both released solo music while drummer Ali Koehler, who rejoined the band in 2012, formed Upset alongside ex-Hole drummer Patty Schemel.
Memory is Vivian Girls' first album since 2011's Share The Joy. They will tour their new album across North America from October, starting in Los Angeles and running through until November when the tour ends in Denver.
Vivian Girls will play:
10/04 - Los Angeles, CA @ The Regent
10/05 - Santa Ana, CA @ The Observatory OC
10/06 - San Diego, CA @ The Observatory North Park
10/17 - Brooklyn, NY @ Warsaw
10/18 - Philadelphia, PA @ First Unitarian Church
10/20 - Somerville, MA @ Once Ballroom
10/25 - San Francisco, CA @ The Chapel
10/26 - San Francisco, CA @ The Chapel
11/01 - Chicago, IL @ Empty Bottle
11/02 - Chicago, IL @ Empty Bottle
11/03 - Denver, CO @ Marquis Theater
Listen to The FADER's weekly playlist of songs you need in your life