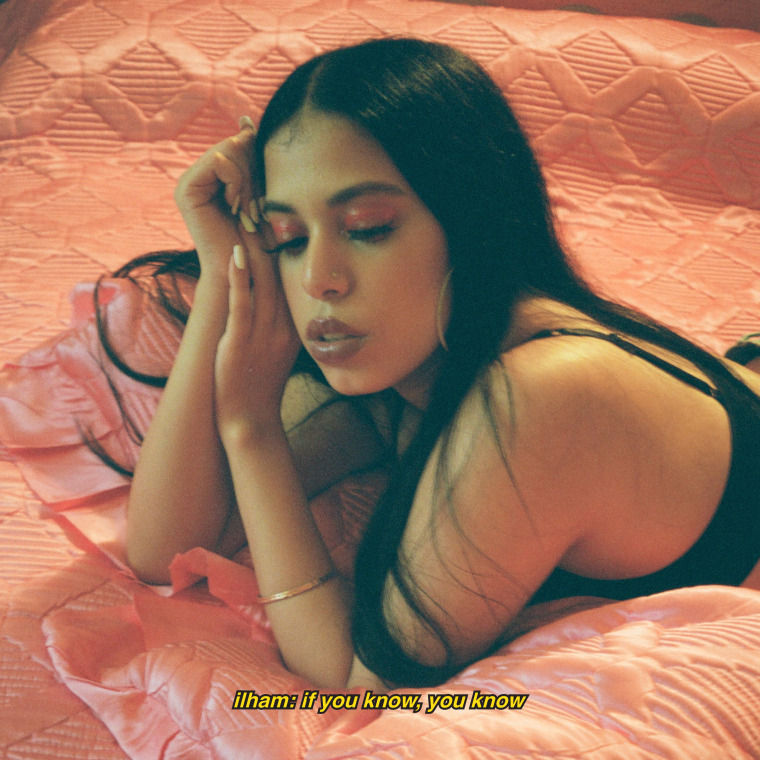 On last year's 41-10 project, ilham showed off the dexterity of her voice, sounding at home over crisp production and hazy, lo-fi beats. The Queensbridge singer and songwriter has the sort of captivating voice that carries the weight of the emotion behind it, immediately drawing a personal connection for the listener. Today, she returns with two new songs, "back and forth" and "run dry," packaged as the mini-project if you know, you know. Both songs are produced by Fisticuffs, the R&B production duo who have worked with Miguel, Jhené Aiko, and many more.
"I love taking a director's perspective when I write music," ilham told The FADER over email. "A lot of people may think my music is about intimate relationships but that's not always the case. "back and forth" is about the in-between stage in a relationship. When two people aren't talking for whatever reason but they're still friends or together and they know they should communicate their issues but instead they just kind of ignore it.
"run dry" was written after I noticed that a lot of my close friendships were dissolving. Of course, I wrote it in a way so people can also relate to it in an intimate way. Sometimes you part from people that you really thought you were going to have with you for the rest of your life. Things like envy or ungratefulness may come in and you just have to acknowledge it and keep it pushing."
Listen to if you know you know below.