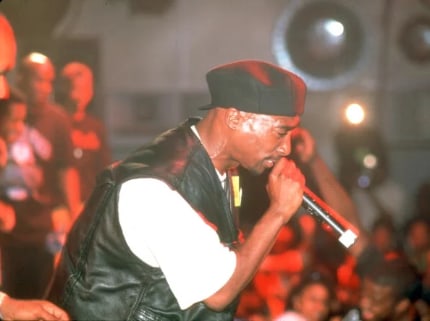 On Wednesday it was reported that Jerry Foxhoven, director of the Department of Human Services in Iowa, had been forced to resign from his position after sending an agency-wide email about Tupac.
The news came via a series of emails obtained by The A.P. that revealed Foxhoven, 66, would routinely quote Tupac in emails, and even held "Tupac Fridays" in the office. It was added that he celebrated one birthday in the office with cookies decorated with the phrase "Thug Life."
However, speaking to the New York Times, Foxhoven has cast doubt on whether his love for the late rapper really had anything to do with his departure from the department. "I think it's a coincidence," Foxhoven said, adding that the office of Gov. Kim Reynolds had requested a meeting with him days before he sent the office-wide email on June 14.
When he later met Reynold's chief of staff he was told that the governor wanted to take the agency in a different direction and agreed to resign.
The experience has not dimmed his love of Tupac however. "I would say Tupac is by far my favorite, second would be Snoop Dogg," he told the Times, though he added that he also likes jazz and rock.
Listen to The FADER's weekly playlist of songs you need in your life