Quada holds dancehall's past and future in his fiery baritone
How the 22-year-old Popcaan protégé's piercing delivery and versatility are helping him climb the dancehall ranks.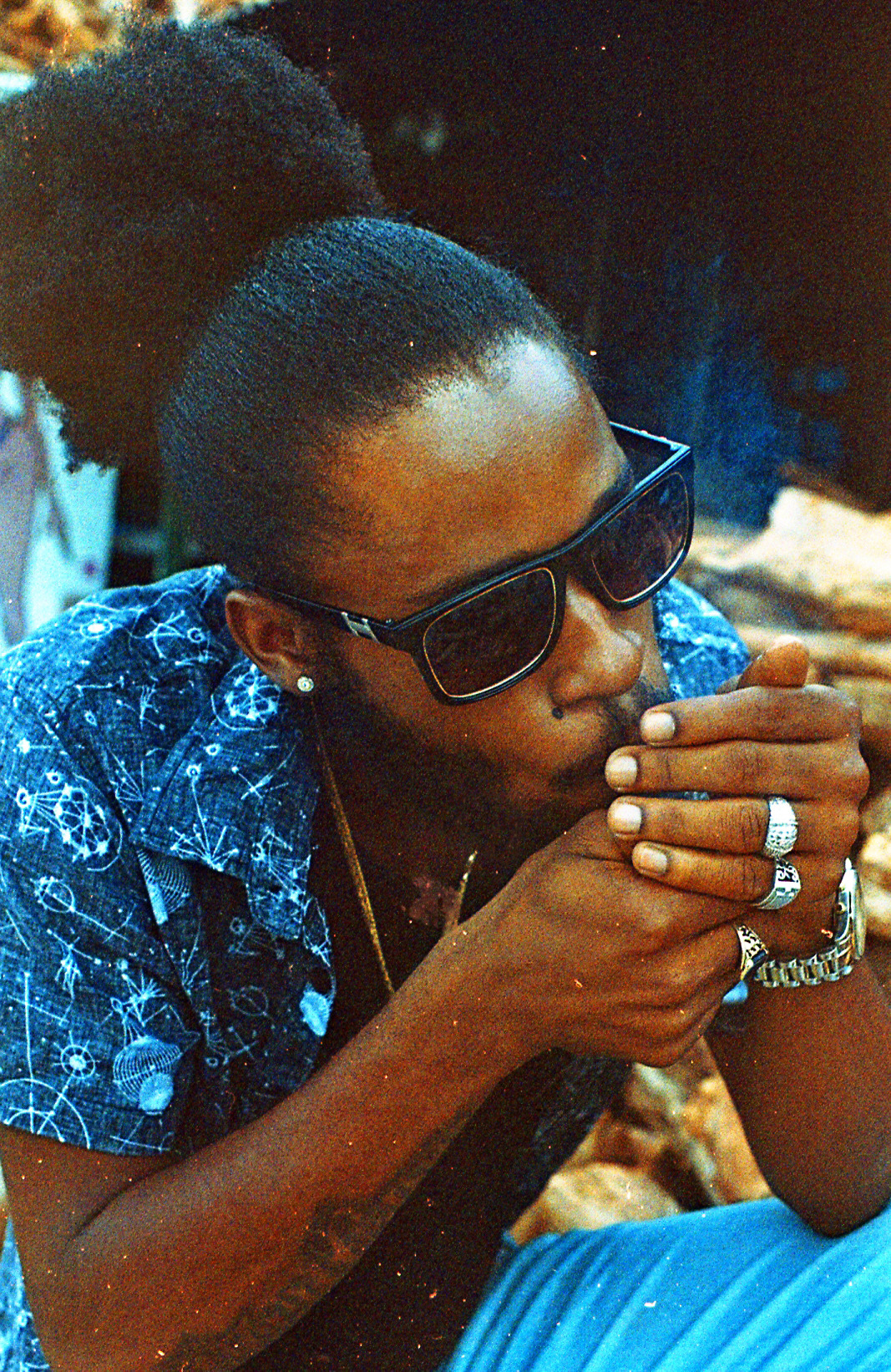 It was early 2016 when buzz really hit the streets of Kingston about Popcaan's new army of top tier deejays. No official word had come from the Unruly boss himself until December that year when a single hit the airwaves with Poppy and two new artists. The song aptly titled "Unruly Camp" featuring Jafrass and Quada spread all over the island like wildfire. The official video for the single premiered in January 2017, giving people faces to place to the lyrics. Quada had a particular aggression in his delivery, which Jamaicans flocked to inexplicabley. His baritone is distinct, bordering on scary when warped into a darker version of itself on tunes like "Virgin Mary," where he spits "PUSSY bury fus when di mac eleven buss, daaawwk, wild and devious, boy drop a ground when di 47 buss." There was perhaps a kind of familiarity to it, a flicker of the people's champion who became the godfather of 20th century dancehall — the icon, Bounty Killer.
A bit over a year later in February 2018, Quada released his debut single "Reflex." For the first time, listeners began gaining a better understanding of the young virtuoso and the thoughts rolling around in his head. Even the first bar, "The way mi never used to have nuh weh fi sleep / mi never like go mi bed" raised interest. Where had he been, and how did he get here?
Turns out the 22-year-old, born Shacquelle Clarke, is originally from Red Hills, the sixth of six children, raised by a single mother. Despite the hardship of wading through high school after high school, Quada eventually settled at Calabar, the school known to have fostered the legendary Vybz Kartel. Quada's disinterest for traditional careers was always apparent, because he had always been obsessed with music, the history, and culture behind it. "I'm a born fan of music, dancehall and reggae in general," Quada says when we speak over the phone in mid-June. His drive was never absent, but the vehicle to get him where he wanted to be was.
"Always had that calling since I was five years old," he says. "Cause when me a grow up, me listen to artists like Buju Banton, Lt. Stitchie, Papa San and all these people. Just watching the game from the sidelines was very amazing, y'nah mean?"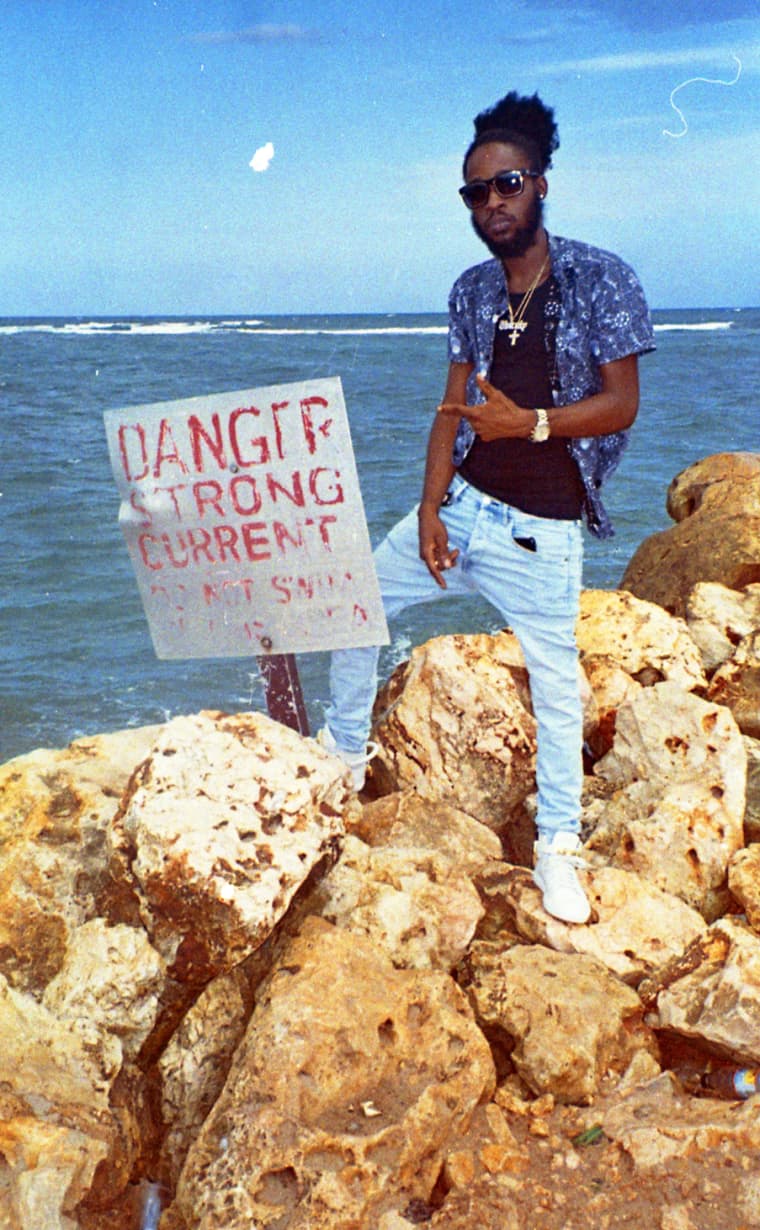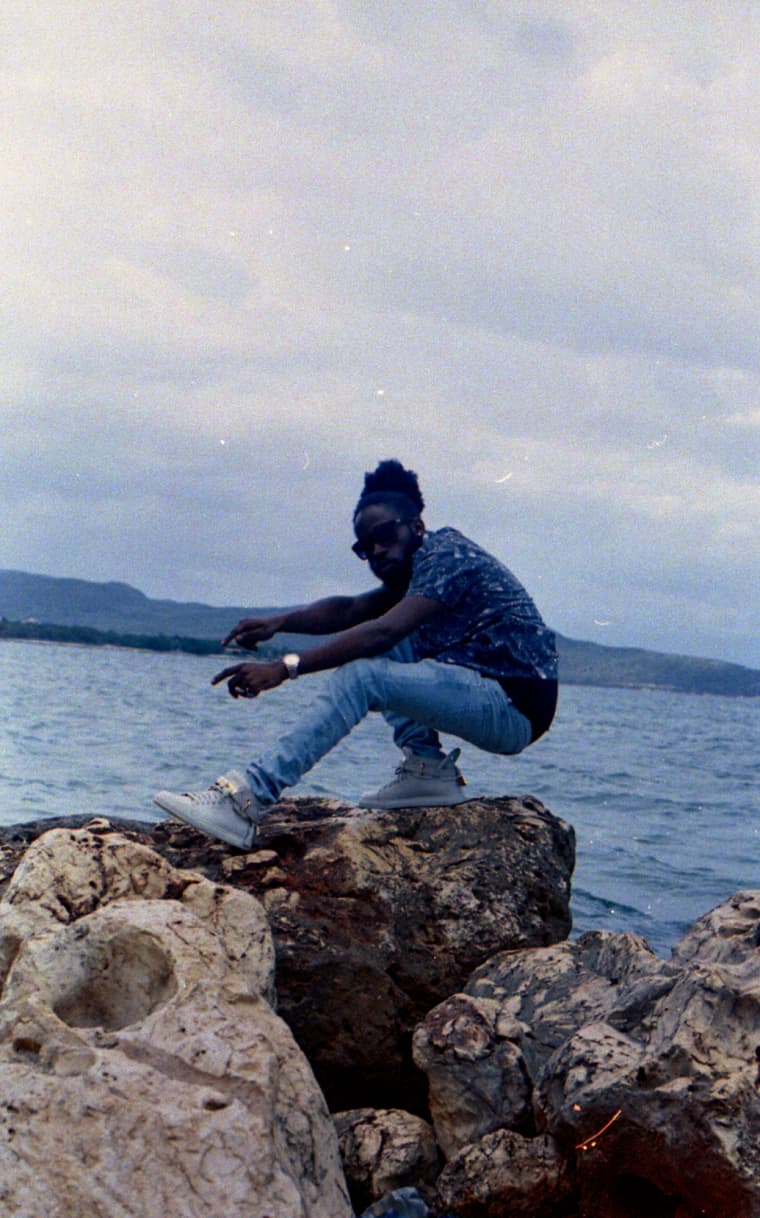 That was before Unruly, but the story of his initiation is one of perseverance. Although little known by the mainstream, Popcaan spearheaded a talent search event called Clash Wednesday at the Young Vybz Studio back in 2016. Here, men of the musical trade would step up for their chance to prove their lyrical fortitude and crowd-moving ability against each other. Quada took an interest and made it a point of duty to attend. "Mi used to attack it every Wednesday night man. Never win," he says before I ask what made him keep coming back. "Faith and commitment, Fada God see and know how far we comin' from a das why mi deh yah suh now. Poppy hear wah gwaan before other people, gimme di strength, and say, 'Forward DJ.' So there wouldn't even be any interview right now unless Popcaan did sen call Quada don and say a da yute ya mi a put inna Unruly." Popcaan saw something in Quada very early and was willing to take a gamble. But it's arguable that it wasn't much of a gamble at all.
Quada's personal philosophy is foremost in his content. His appeal to his feminine audience and his more hardcore approach for lovers of the craft aside, he shines brightest on his playfully triumphant anthems. Songs like "Celebration" featuring Jah Vinci, with a viewership of five million and growing on Youtube, aptly summarizes his outlook with starting lines, "Nothing like when pocket fulla cash, many hungry days mi used to face mi can't forget. Mi car dem soon nuff up so mi a go want more parking spot. Now a henny pon di rocks when mi a roll out pon di yacht." He speaks of his transition in life with a kind of ease that almost makes you forget the struggle that preludes it. His delivery doesn't betray an ounce of insincerity, which is perhaps the biggest reason for his appeal. In fact, if you were to ask about, which I did, "Quada a good yute" would be the consensus from his listeners. He has managed to escape the ego trap that comes with fame and maintains his cult following because he sees a bigger picture. He knows it's about more than just himself. "The Industry was there before me y'nuh," he says. "So, for all who find it hard to deal with the industry, just tell yourself say yo dis ting is bigger than you. It's like a book, and you have to write your chapter. You have to do it well, and be an excellent author, y'nah mean?" He isn't disillusioned in the slightest.
Musically, Quada has the most commanding baritone to rise from this new generation of dancehall, not dissimilar to his aforementioned heroes like Buju Banton, or the more contemporary Agent Sasco, formerly Assassin. It's this rugged, grungy, and aggressive approach that's landed him features with promising young Jamaican icons like Bakersteez (their chemistry culminated into the four track EP in 2017 titled Nuh Badda, a seamless mashup of trap and dancehall). His aesthetic and sound are a familiar staples in the dancehall culture, but doesn't pair well with the Jamaican government and press connecting key figures in the scene to the rise of crime and violence. Quada achieves a quiet balance in his music, with at least half of his officially released singles directed at the female audience. "New Gyal Alert," his most recent foray into this subject, is a moody snapshot of his life and newfound fame, furnished by scenes packed with enamored women, drinks, and pool parties.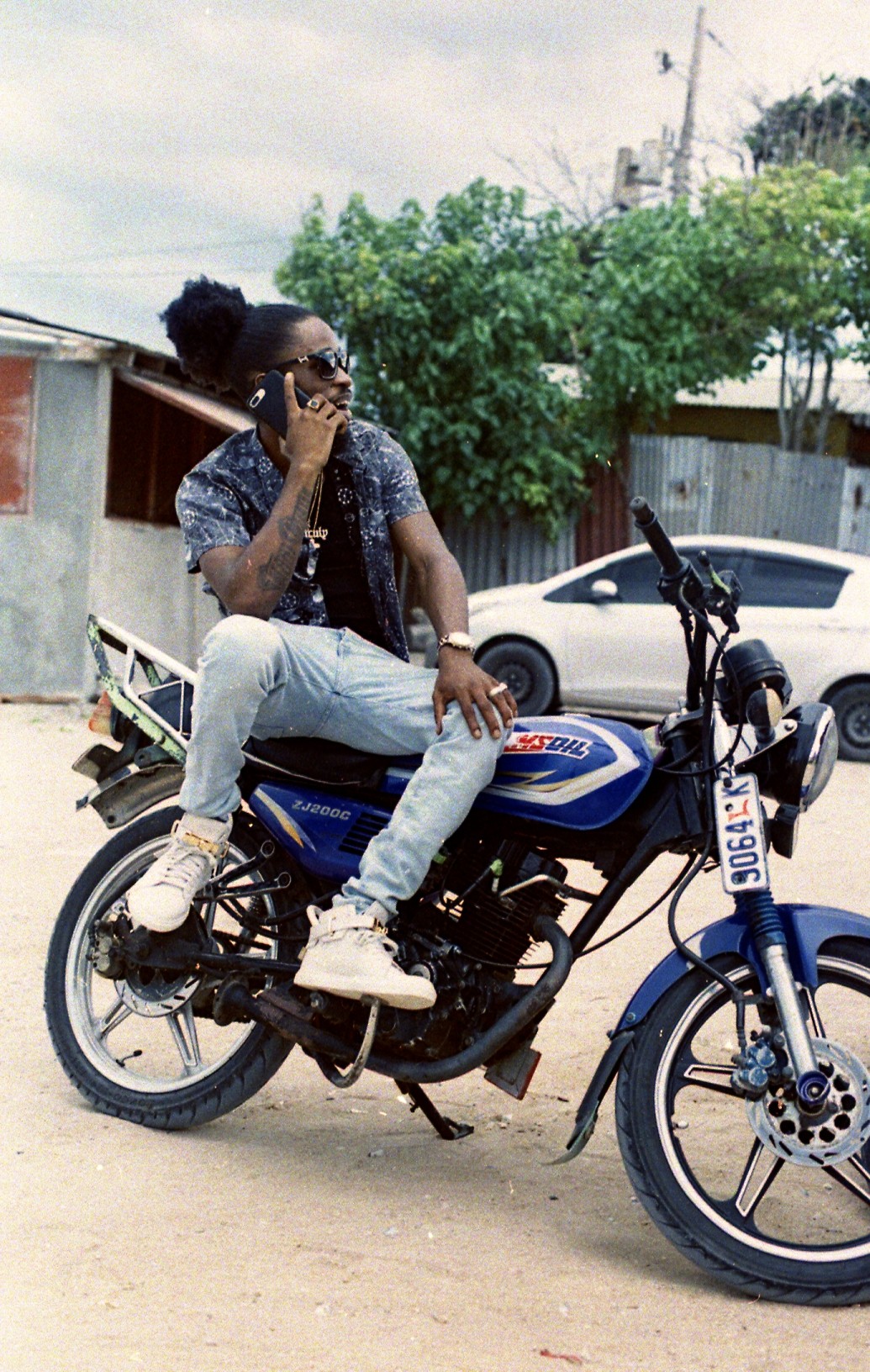 What really sets the self-proclaimed Wild Crocodile apart though, is his study of the game. "A it make me sound so bredda. It make we DJ so hardcore," he states with conviction over the phone. "That is the difference between me and nuff young artists, so when we go inna di studio me can hold me breath and go haard. Because me a watch it from day one!" Quada is undoubtedly a student of the music — a title many assume they deserve simply by virtue of knowing music. It takes a special kind of scholar to truly pierce the mystery of dancehall culture, though. Or a special kind of schooling. In the case of Quada, perhaps it was both. "That's why when we go roun' di sound system we can still play like we a selector, because we are artists," he says. "Remember now, that's why they call artists DJ: because it actually started from a DJ. You used to have to be aroun' di soun and flip di riddim fi everybody hold a joy." Quada, much like his musical progenitor, displays this fundamental understanding of the genre in the way he manages the identity of his own brand. "Even though we never really get most of those experiences like SkyJuice, a dem deh we grow up a love and a try to bring back that unity. Nah mean? Nuff a dem ting deh I'm coming to bring to the table and turn roun' music different. Different, different."