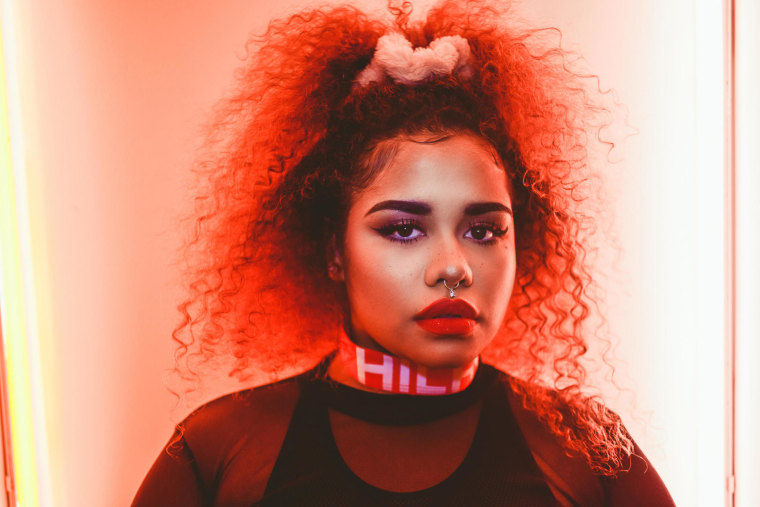 Who are they?
Name: Kaiit (pronounced Ka-eet)
Style: R&B/singer-rapper/Neo-soul
Location: Melbourne

Why should I listen?
Born in Papua New Guinea, bouncing back and forth from PNG and Australia as a child, and now settling in Melbourne, 21-year-old singer-rapper Kaiit is the next neo-soul, R&B queen. In an interview with The Real Songwriters of Melbourne, Kaiit voices that although she has been writing songs for as long as she can remember, she never really thought of it as 'songwriting' as she did more so a diary-style type of expression. This is exactly what you experience when listening to Kaiit. Her warm vocals and intimate lyrics eagerly welcome you into her world. Her lulling jazzy tracks provide a comfort you might not have known you needed.
Starting off in 2017 with her first single "Natural Woman," an upbeat and empowering track exploring self-love and a supporting romance, and a following single, "2000 n Something" (written while still in highschool) about finding the comfort in being alone, Kaiit hit the ground running. From the jump, Kaiit's music has been self-aware, realized, and honest. Her career took a leap when she was recognized by The Internet and opened for them in Melbourne in 2018.
Her EP, Live From Her Room, consists of five unapologetic, soulful tracks. In "OG Luv Kush pt. 2,"a favorite from the project, Kaiit compares lovers to drugs and sassily raps about the contrasting elements one goes through when processing a break up; wanting to block them on social media yet stalking their profile: "I stopped the excessive drinking / Hoping that I see you on the weekend / Going on my girl's phone to check your timeline / Stalking all them bitches that liked your profile," Kaiit sings.
"Miss Shiney," Kaiit's latest single released in May of this year, is a funky and dreamy track that acts as a conversation Kaiit has with herself. "This track is more of a reminder for me, something I listen to when I'm trippin' and need something to remind me that I got this! You that girl, and people heal from my words!" Kaiit explains in an interview with Worldland. In a brilliant and smooth voice Kaiit sings, "You're so hard on yourself / Mama you don't need that / No you your biggest critic girl / Best believe that."
Currently on her "Miss Shiney" Australian tour, Kaiit will be opening for SZA, one of her biggest inspirations, on July 23 in Melbourne.