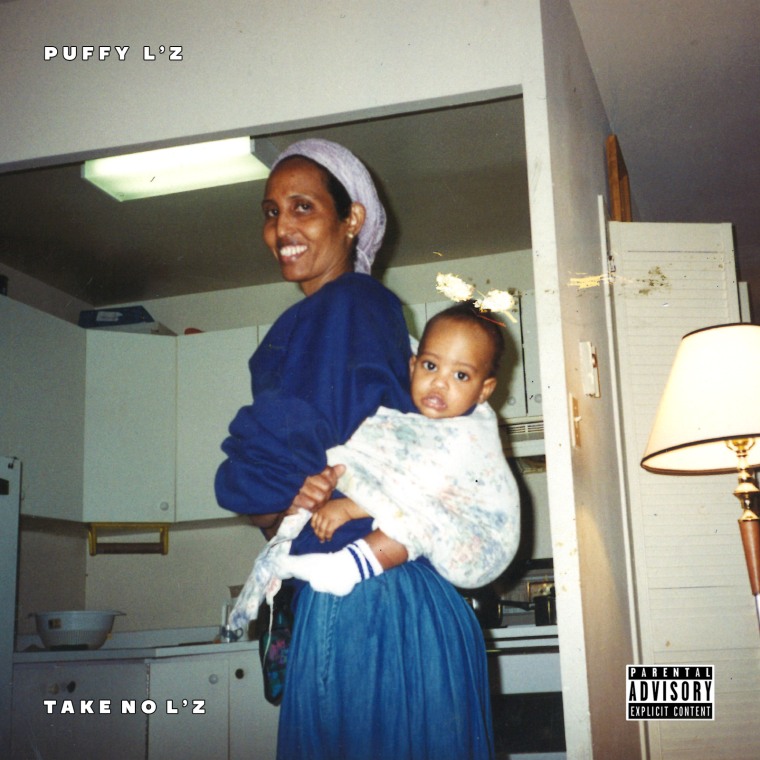 Self-reflection and acceptance require a process many are not willing to go through. You can listen to Puffy L'z new project Take No L'z through the lens of that growth. The 13 tracks include comical skits that other artists and immigrant children can relate to, a tribute to his friends — fallen and alive — and personal truths that he's lived through over the last four years. The production ranges from the feel good Caribbean influences in Toronto to something more for the ends.
Check out the project and a short interview with Puffy L'z via email below.
The next generation of hustlers have "This Is For" to motivate them. What song was your go to motivational song growing up?
The all time hustlers anthem is Jay-Z "U Dont Know." Jay-Z rapping about his come up and how to move in business and the street, it's free game, what more do you want? Right now, for me it's Nipsey Hussle's "Victory Lap." RIP Nip. This song shows his level up, lyrically, financially and life in general, which is every hustler's dream.
Listening to the "Abti Jama Skit," it sounds like you go through what a lot of us first/second generation immigrants deal with concerning our parents, which is explaining ourselves and what we are into. Do you often have to explain your life to your family members?
Na, my family members are cool. We have a tight relationship and understand each other. But my parents did immigrate from Somalia so they don't get what it's like to grow up in Regent Park, Toronto.
The "Abti Jama Skit" is about the few elders from the community, that I'm sure everyone can relate to, that don't understand the culture that the youth are coming up in. They would rather listen to their cultural music, and would never listen to hip-hop.
Are they proud of your work on any level?
My family supports me 100%, they just want to see me do good, and elevate through all that happens coming up in the neighborhood.
After listening to "Hard Times" it made me think, who are some people you've seen and admired withstand some tough times?
I don't have to look very far, those are my brothers and sisters in my community, that deal with adversity every day in the hood. If we are talking about public figures though, it has to be Nelson Mandela who I had the chance to meet when he came to rename my elementary school, Nelson Mandela Park Public School.

As your first full project, is this more of a snapshot of your life right now or a look back at your entire life up to this point?
It's a little bit of both, I'm definitely speaking about my current reality, but also reflecting on some of the things that have happened over the past few years. When you listen to Take No L'z you'll get a snapshot of my life.
Now that the Raptors won the NBA Championship, how wild is it on the ground in Canada? Do you see a noticeable change in the air from the people?
When the Raptors won, the city was on fire! I was in the street downtown celebrating with my bros, it was crazy. The people took over the street, it was like something you see in a movie. Since Kawhi signed with the Clippers, the heat has died down a bit, but I believe in my team and Masai. We're gonna make something happen!
What are your long term goals now that you've released your first project?
Right now, it's Take No L'z season! You're gonna have to tune in to see what comes next! 878 Ahwoolay, shout out to my lions!
You can stream the project above on Apple Music and other platforms here. You can also catch Puffy at The Mod Club in Toronto on 7/30 for the album release party.