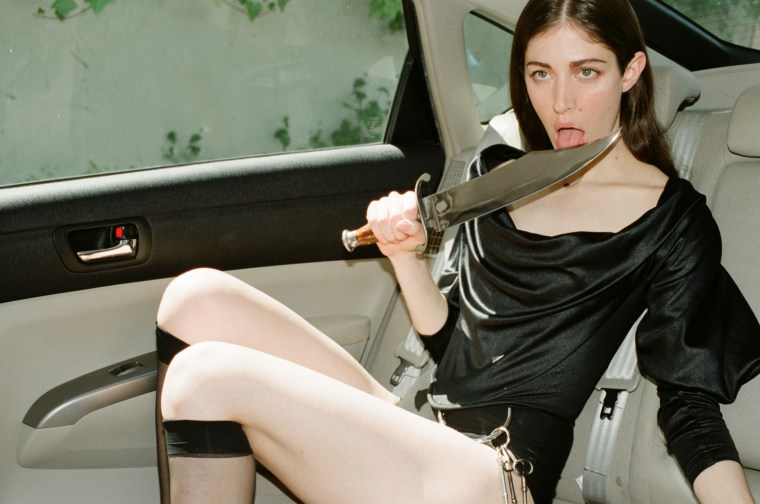 Caroline Polachek, formerly of Chairlift, has shared two new solo songs. "Parachute" and "Ocean Of Tears" are both taken from new album Pang, due in the fall via Columbia.
Both new songs were written by Polachek alongside British artist Danny L. Harle. "Ocean Of Tears" also features production from PC Music's A.G. Cook.
Speaking about "Parachute," Polachek said in a press release, "It was an incredible moment, realizing that this melody we'd written was unintentionally re-telling a dream I'd been shaken by. I went home, re-drafted the words to fit, and came back to the studio at 1am to record the vocal the same day. And that's the take we kept. From that moment on, Dan and I knew we had a lot more work to do together."
Earlier this year Polachek released "Door," the first song under her own name. She has released solo material in the past, however, having put out a 2014 album under the name Ramona Lisa. Chairlift played their final shows in 2017. Their last album was 2016's Moth.
Listen to The FADER's weekly playlist of songs you need in your life