G Flip doesn't need words to tell you her epic love story
The Melbourne-based producer has spent years working to get her huge drum fills and bulletproof hooks to the biggest audience possible.
If you can grasp the power of a drum kit — its potential for creating might, awe, dread, wonder, euphoria — you can understand Georgia Flipo. The 25-year-old producer, multi-instrumentalist, and songwriter, who records as G Flip, is obsessed with drums. They were the first instrument the Melbourne-born musician learned, and the one she still gravitates towards when writing songs, and the one she taught to kids before. When going to Los Angeles for songwriting sessions with heavyweights like Ariel Rechtshaid and Justin Tranter, she made the unlikely request that there always be a drum kit around, just in case she needed one.
On her debut album, About Us, drums chart Flipo's emotional journey in a way that pure words never could. A full kit enters on opener "Lover" right at the point when an ex-paramour rejoins the picture, and again on the Rechtshaid collab "I Am Not Afraid" when Flipo realises she can live without a girlfriend. A massive, arena-sized drum fill appears right at the tail end of "About You," Flipo's debut single, and it sounds like some kind of awakening — one of those moments in life when everything feels like it's going right, presented in song as a ridiculous, Bon Jovi-esque fill. You'd expect no less from a former drum teacher. On About Us the lyrics are important, but the drums can tell you just as much.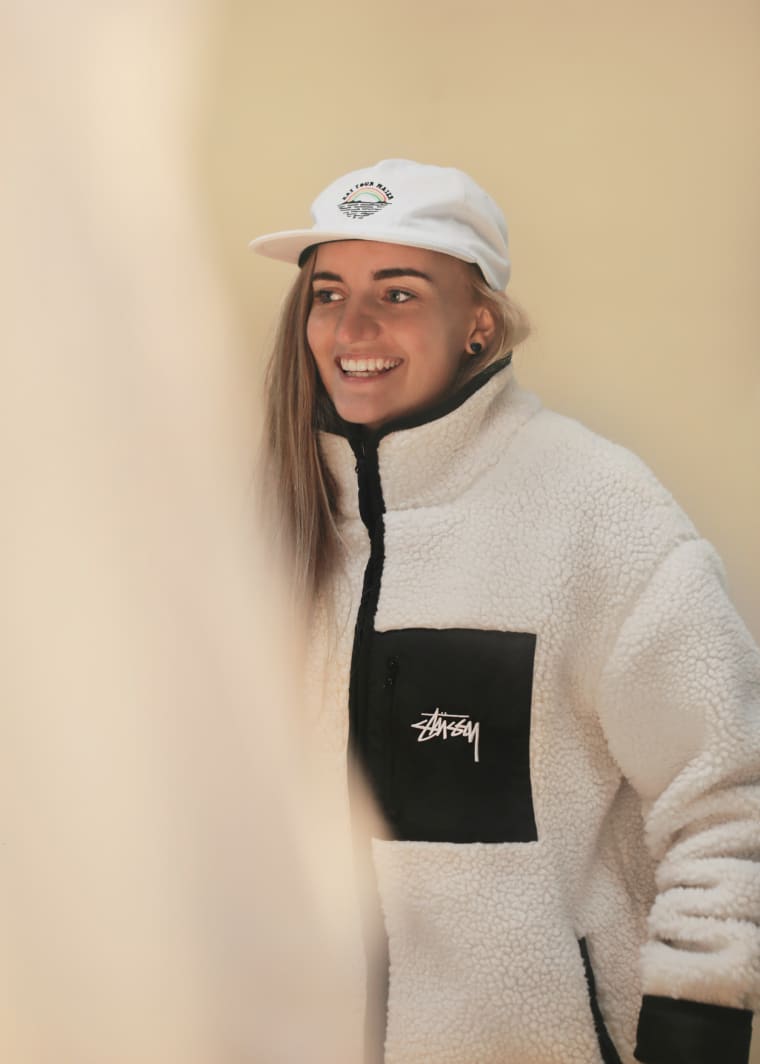 Those perfect, almost obnoxiously thrilling drum parts are what first caught most peoples' attention. Upon release of "About You," fans and critics fixated on that fill, and during Flipo's set at Melbourne's Laneway Festival earlier this year, I saw fans haphazardly air-drumming in time with it. "I feel more comfortable behind the drums than anywhere else onstage," Flipo tells me over a plate of avocado toast at a cafe in the southside Melbourne suburb of Windsor. "I sing better when I drum. When I'm recording or writing music, I'm using the tools around me, and I fucking love drums. I'm obsessed with drums." I get the point, but she goes on: "It would never be like, 'Should we put drums on this?' I wanna put drums on everything."
Flipo's drum obsession, she thinks, can be traced back to her father. An accountant who once had dreams of becoming a rock star ("He always wanted to play in front of thousands of people,") Flipo's dad played his daughter records by The Clash and Rancid and Green Day during her childhood growing up in an affluent suburb in Melbourne's southeast. Her love of hooks came from her mother, who listened avidly to top-40 pop and R&B. "It was two different sides of the world," Flipo tells me, "and I think that's very much influenced the kind of music I make now. It's kinda pop, top-40 melodies, but then there's an edge to it that's a little more raw."
Growing up, Flipo hit all the typical beats of adolescent mixed-bag listening (R&B, pop-punk, emo, prog) but a sticky melody was all she needed in order to latch onto something. Pop — in an abstract, lowercase-p sense — has always been, and will always be, her favourite genre. Her enjoyment of a good hook, though, also makes her critical of where the genre finds itself at the moment; About Us works as a corrective to what she sees as modern pop's faults. "Some of the shittier pop music I hear on the radio now is just made to make money, there's no emotional feeling," she says. "It's artificial, and it loses some of the emotional aspect to the art of it. People love that music to this day, but I just can't feel anything."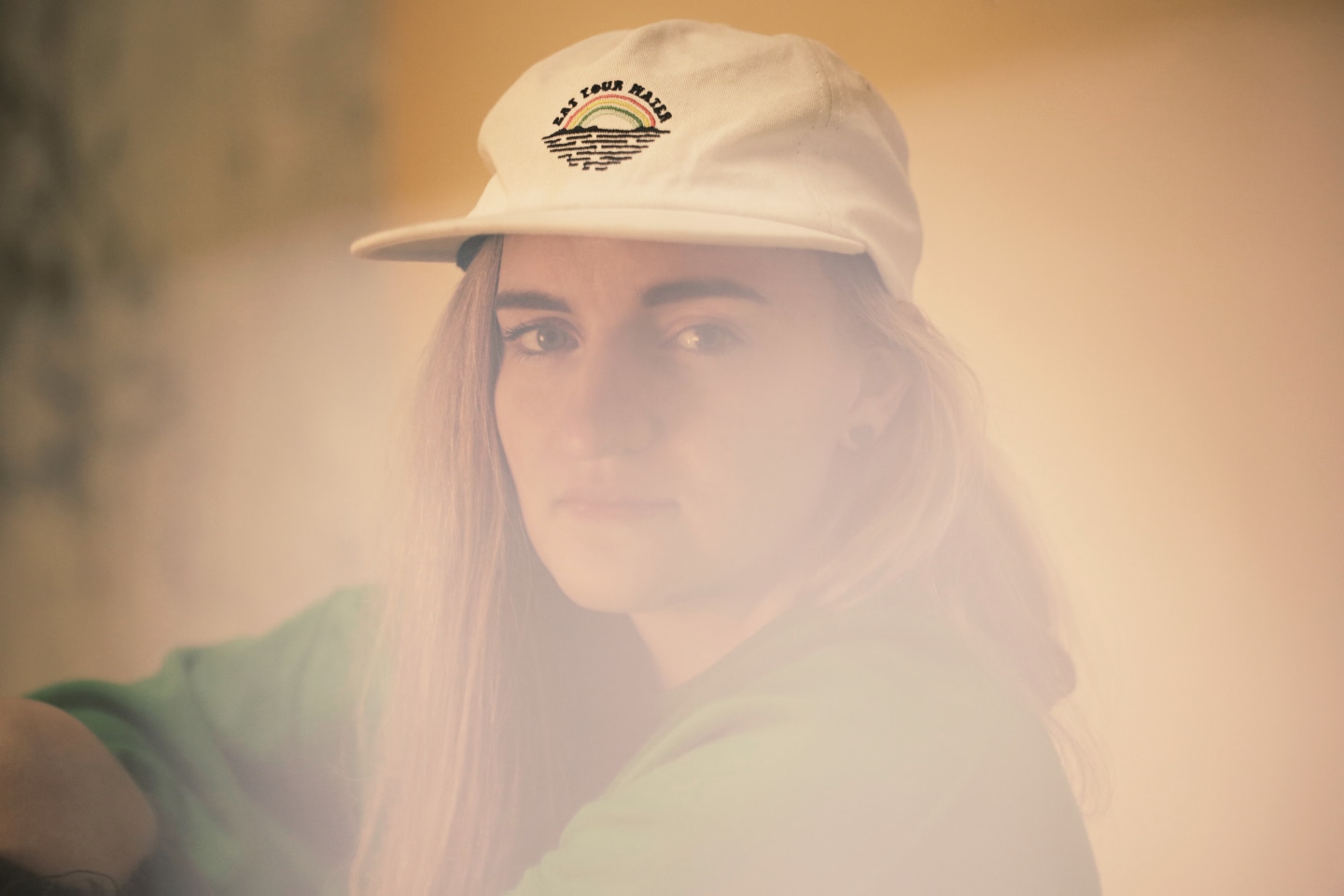 Flipo's record, on the other hand, abounds with blinding, strobing feelings — good and bad, light and dark. Flipo's vocals are, more often than not, drenched with emotion; she howls come-ons to a romantic partner on "Lover," shrugs off criticism with a cool flippancy on "Drink Too Much," and, in a delicate falsetto, dreams about settling down and rearing a family on "2 Million." The music on About Us is less pop music du jour — Billie Eilish vomiting blood or Post Malone vomiting sadness — and more a brazen iteration of anthemic, melody-driven pop exemplified by Haim and Chvrches.
Latest single "Stupid," premiering below, coasts on a practically weapons-grade hook. Written alongside Justin Tranter, who also co-wrote Justin Bieber's "Sorry," the track revels in its own simplicity, the drive of the song's melody obscuring the fact that its production rarely changes across its three-minute run time. There are moments on About Us that are endearingly audacious. On the slow-building "Lover," Flipo belts the song's refrain — "When the lights are low and we're all alone / I'm gonna make you scream" — with such force that it's almost surprising a full choir doesn't enter at the last second, while early single "Drink Too Much" begins with the admission that she's "got a crush on Steph Claire Smith," a glamorous Instagram influencer. From start to finish Flipo is going for broke, filling every possible moment with some kind of production twist or lyrical left-turn. And at the centre of it all is that drum kit, providing a gleefully gaudy shorthand for anything Flipo's intentionally simple lyrics can't quite say.
The polish and precision of About Us' rollout is entirely by design, the result of years of toil from Flipo. After an unsuccessful attempt at trying to find someone to produce her acoustic guitar demos in 2016, Flipo spent much of 2017 saving to buy production equipment and producing a set of demos that would eventually become part of her debut album. From there, she searched far and wide for someone who would release them, going to industry events like BIGSOUND and Jen Cloher's I Manage My Music seminar in attempts to meet people. "I wrote over 200 songs that year, and I just wanted to make sure that if it didn't work, I had given it everything, and given myself the best chance," Flipo says, reminiscing on her year of hustling. "If this didn't end up happening, and I was working as a teacher right now, I'd be happy, because I'd know I spent a whole year writing as much as I could."
In early 2018, Flipo caught the attention of Future Classic, the big-budget indie label that broke the careers of Australian electronic luminaries like Flume and Chet Faker and now works with pop-skewing acts like Buzzy Lee and SOPHIE. She released "About You" shortly after signing, and, in a tidy bit of music industry magic, played her debut shows at SXSW a couple of months later.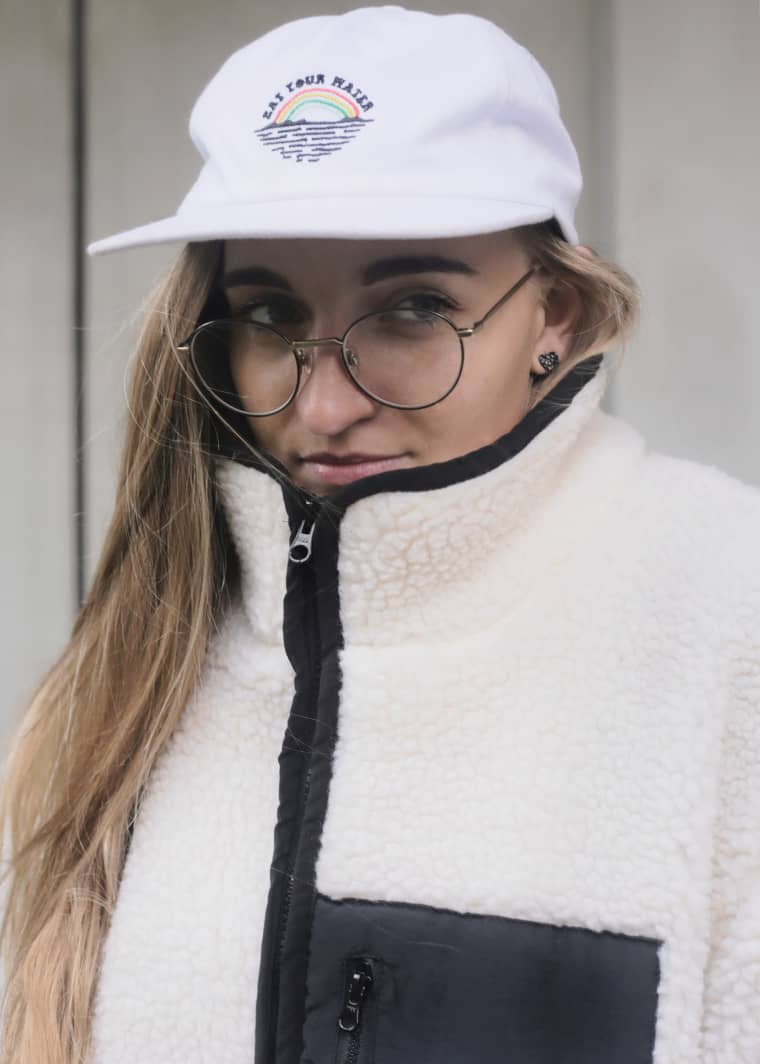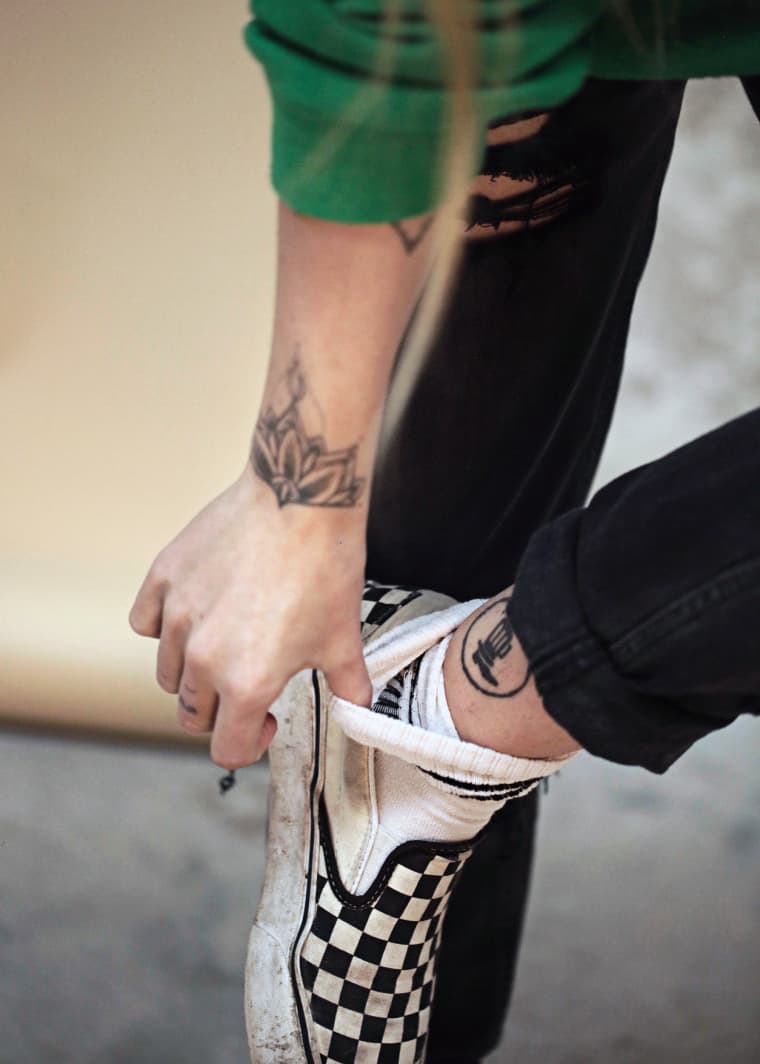 Flipo is a perfectionist, but About Us is more than a work project for her; it also serves as a chronicle of a chaotic and complex relationship. Written from late 2016 to late 2017, the album details Flipo's on-and-off relationship with her current girlfriend, and the various breakups they went through before deciding to stick it out together. "Me and her had been broken up for a year-and-a-half, and we'd been on and off for four years. She rocked up on my doorstep and I didn't know she was even in the country," Flipo tells me, still somewhat incredulous. "She listened to the songs, and suddenly she was crying, and I was crying, and we were both crying. We kinda talked, then we cried, then we kissed, and she hasn't left since that day. She slept over that night, and she slept over every night since."
Never one for subtlety, Flipo had to insert a moment into About Us that signified, to her, that moment of reconciliation between her and her girlfriend — the "About You" drum fill. It's strange and almost storybook-neat that a crystallizing moment in her relationship gave way to one in her career, but life can be funny that way. Flipo could have inserted a lyric or two that alluded to the situation, but it's not exactly her style — after all, why would you spell everything out when you've got a drum fill to do the talking for you?