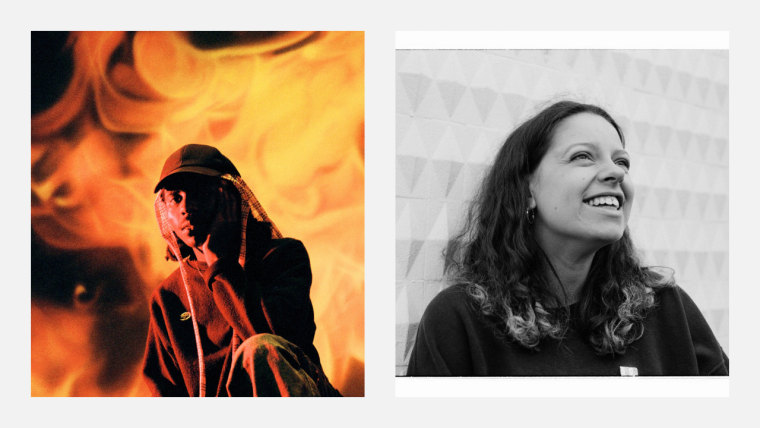 The nominees for this year's Mercury Prize were announced in London on Thursday morning, and the 12 albums up for contention could all suitably soundtrack a declining nation where Brexit is looming and the new Prime Minister is an entitled disaster waiting to happen. Social and political issues lie at the heart of most of the nominated albums, including the outspoken punk band IDLES and their Joy As An Act Of Resistance alongside Slowthai's scorched-earth addresses on Nothing Great About Britain. The smart money would be on one of these two albums to win: both are urgent jabs to the chest that are keen to sum up the state of the U.K. in 2019 (catnip to the judges, which this year include Stormzy and Jorja Smith, who decide the eventual winner).
Further down the list is Dave's Psychodrama, a hugely impressive debut album that manages to paint in broad strokes and fine detail at the same time. A nomination for the permanently underrated Little Simz and her Grey Area also points to the rude health of the U.K. rap scene. Interestingly, The 1975 are the only act on the list who could be considered pop-adjacent. Black Midi, Foals, and Fontaines D.C. taking up a quarter of the list, meanwhile, makes out that all-male indie rock bands are having a moment that they plainly are not.
Exactly what the Mercury Prize is, or represents, is a question that is never really answered. Some think it exists to reward innovation, others like to think of it as capturing a moment in time in British music, while previous winners such as Dizzee Rascal and The xx have created new sounds to inspire their peers. Given the media attention the prize attracts, perhaps the judges could look to acknowledge more artists who are not already headlining festivals and topping the charts. With that in mind, the inclusion of London jazz group SEED Ensemble makes for heart-warming reading. As Music Week points out, their album Driftglass had sold just 374 copies before the Mercury Prize announcement.
Naturally though, the judges can't put every great British album of the past year on their list and "snubs" are inevitable. With that in mind, here are 12 more albums from U.K. artists that deserve a little credit and recognition.