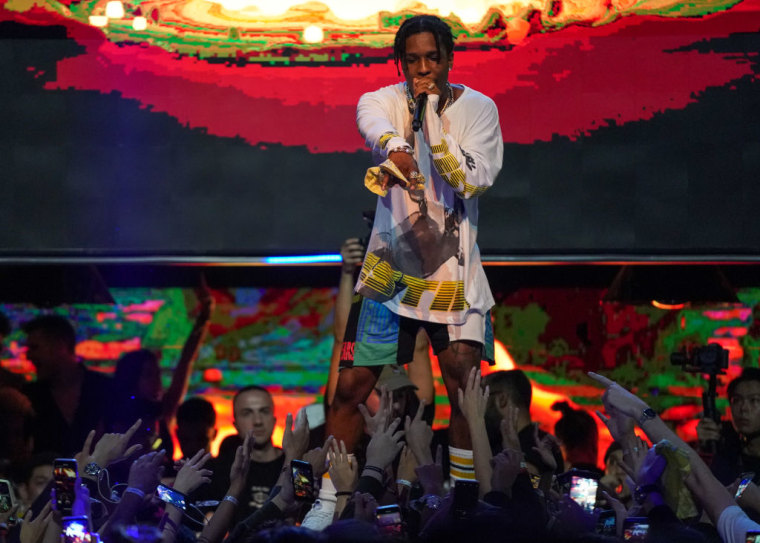 An A$AP Rocky fan was arrested in Washington D.C. last week after allegedly threatening to blow up the Swedish embassy in the city. The news was revealed via an affadavit, released over the weekend. A$AP Rocky is currently in prison in Sweden awaiting trial on an assault charge.
The woman arrested at the embassy has been identified as Rebecca Kanter. It is alleged that, on July 22, she threw liquid from a glass bottle at the doorway and yelled that she was "going to blow this motherfucker up."
The following day, Kanter returned to the embassy where it is alleged that she made statements about A$AP Rocky. She was taken into custody by secret agents after she refused to leave the embassy. She was subsequently charged with destruction of property and unlawful entry.
A$AP Rocky has been in custody since July 3 following his arrest on suspicion of assault. His trial begins on July 30. The case made international news when Donald Trump criticized the Swedish Prime Minister over the case. The details of Rocky's legal issues were raised to the White House by Kim Kardashian.
Listen to The FADER's weekly playlist of songs you need in your life