The 21 best electronic songs right now
July's list includes DJ Haram, Equiknoxx, and Four Tet.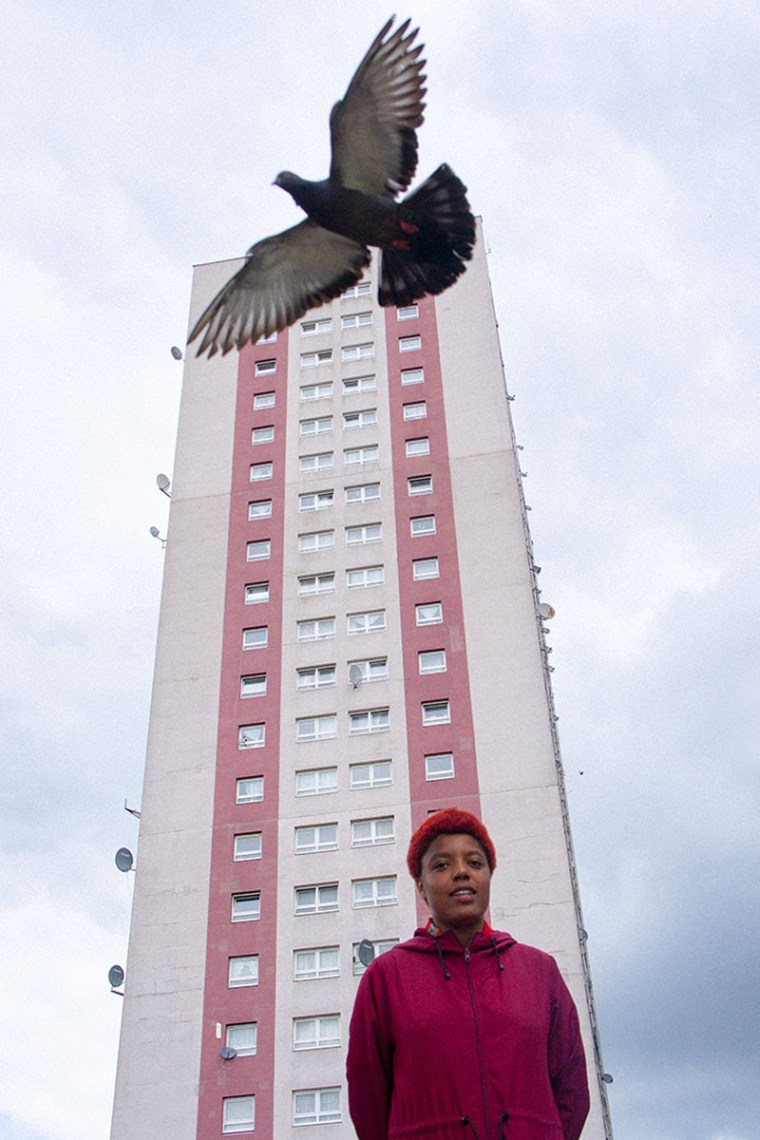 Starting this month, The FADER is rounding up some of the standout tracks from the different worlds of electronic music. Subscribe to our rolling playlist on Apple Music
DJ Haram, "No Idol"
The long-awaited Hyperdub debut EP from the Discwoman producer is a diasporic blast.
Traxman ft. DJ Juicy, "Let Me See You Naked"
This year we're only listening to footwork during sex.
Nina Kraviz, "I Want You"
Ok, maybe lusty techno stays on the bedroom playlist, too.
Alessandro Cortini, "AMORE AMARO"
An ominous, cinematic synth build? Yes, please. Get this man on the score of a sci-fi movie.
Pharmakon, "Self-Regulating System"
The world outside is catching up to Pharmakon's chaos, but that doesn't make her noise any less potent. See her live.
Rui Ho, "Wings Of Light"
A woodwind instrument hasn't gotten me this hype since
"Mask Off."
Earth To Mickey, "Brace & Bit"
Delroy Edwards and Mickey van Seenus go darkwave, and it's good.
Oli XL, "Liquid Love"
Rogue Intruder, Soul Enhancer
fuses UK garage, 2-step, and ambient in new and beautiful ways. This is the cool future we were promised.
Antwood, "Delphi"
The title track from the Vancouver producer's new album on Planet Mu is a hyperkinetic feast. RIYL early Oneohtrix Point Never, Holly Herndon,
Far Side Virtual
.
Loraine James, "Sick 9"
A trance-like bop splits into a challenging decomposition.
Pascale Project, "What?!?"
CFCF, "Translucently Happy"
DJ Seinfeld, "Lovejoy"
Can the rest of the summer be soundtracked by bongos?
Floating Points, "Coorabell"
Sam Shephard is the baron of immersive beats.
Octa Octa, "Spin Girl, Let's Activate!"

So many dimensions of house in such a small package.
Four Tet, "Dreamer"
Kieran Hebden da gawd comes through with the dreamy techno vibes.
Banshee, "Ecstasy Baby"
Future funk you can sob to.
Aïsha Devi, "I'm Not Always Where My Body Is"
No one does it like Devi.
Gaika, "E180 (D90 VISUAL BASIC MIX)"
The extremely underrated Gaika is still delivering bangers.