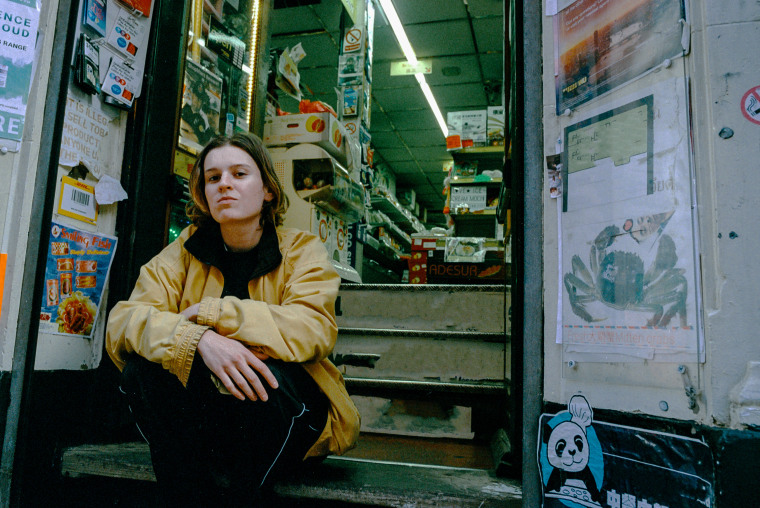 Who Are They?
Name: Bunny Hoova
Style: Fragmented, unwound, occasionally blissful pop music that sounds like it was recorded onto the cassette player your mom bought you in 1996.
Location: Manchester, UK.
Why should I listen?
Most of the songs on LONGING — Rotterdam-born D.Loman's debut as Bunny Hoova — seem to exhaust themselves. Part of that is down to the 26-year-old producer, songwriter, and multi-instrumentalist's voice, which rises from a croak to a semi-detached sneer to an airy high-end, but part of it's down to her apparent restlessness. Ideas form and then dissipate above layers of lo-fi white noise, overcompressed effects, and scratchy guitars, and then another muffled electric beat interjects and a new melody starts to coalesce. Only four songs on LONGING top three minutes, lingering just long enough for a hook to catch or a line to poke through the buzz ("You know that gun is loaded / Don't point it to your head").
Based in Manchester and signed to Them There, a self-described "micro label" operating out of Preston in England's north, there isn't much out there about D.Loman except for LONGING, a disquieting single called "Magnet," and some engrossing ambient demos. She studied music at the prestigious Conservatory of Amsterdam; she supported Tirzah at a Manchester this past Spring; precisely one photograph available to the press shows her face unobstructed. But the jump from those demos to the murky, melancholy, asymmetric pop of songs like "LAZY EASY" (surely best anti-capitalist animal rights song of all time already) suggests that Bunny Hoova is ready to break through.