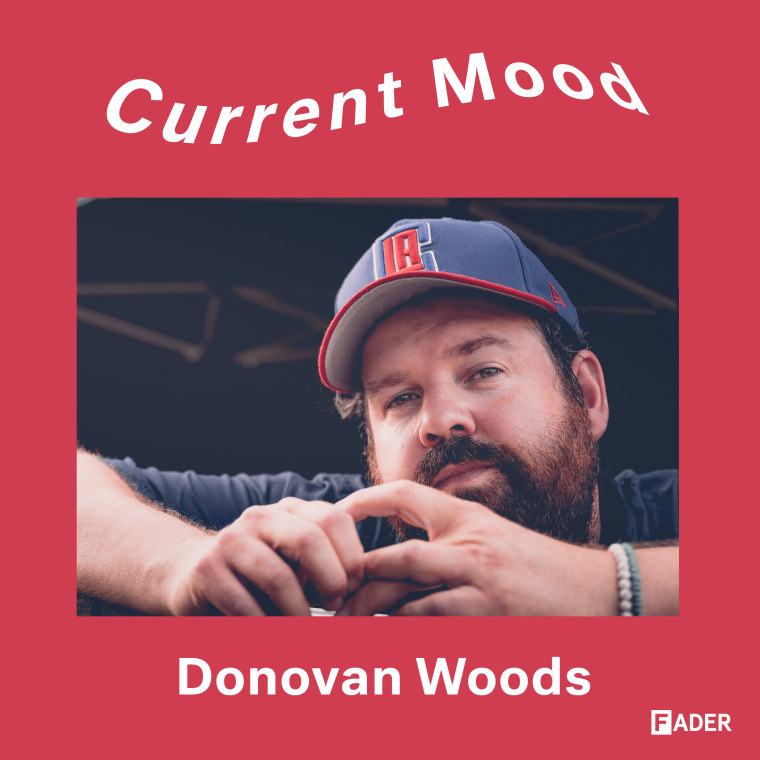 In our Current Mood series, we ask some of our favourite artists to curate a playlist according to a specific theme or mood of their choice. For Current Mood #010, Canadian folk star Donovan Woods shares his favourite summer hip-hop. Listen to past Current Mood playlists here.
The music made by contemporary roots star Donovan Woods — atmospheric and delicate, raw in its production — doesn't necessarily recall pop or rap music. But for his CURRENT MOOD playlist, titled DONOVAN MOODS, he's given us a playlist full of the stuff — an eclectic mix opening with Sylvan Esso before sliding through Hobo Johnson, Lizzo, and Tyler, the Creator. Throughout, he drops in tracks a little more akin to his style — Phoebe Bridgers' "Funeral" and John Denver's "Take Me Home, Country Roads" for example.
"When it's summer I want to listen to hip-hop, essentially. It makes me think of being a teenager and feeling cool while wearing shorts, which gets harder and harder in your 30s," Woods tells The FADER via email. "Really,  I could've put the whole De La Soul "Grind Date" album on here. I think all this stuff sounds good in the heat."
Listen to DONOVAN MOODS above.
Listen to The FADER's weekly playlist of songs you need in your life