Toni Morrison has died
The celebrated Beloved novelist was 88.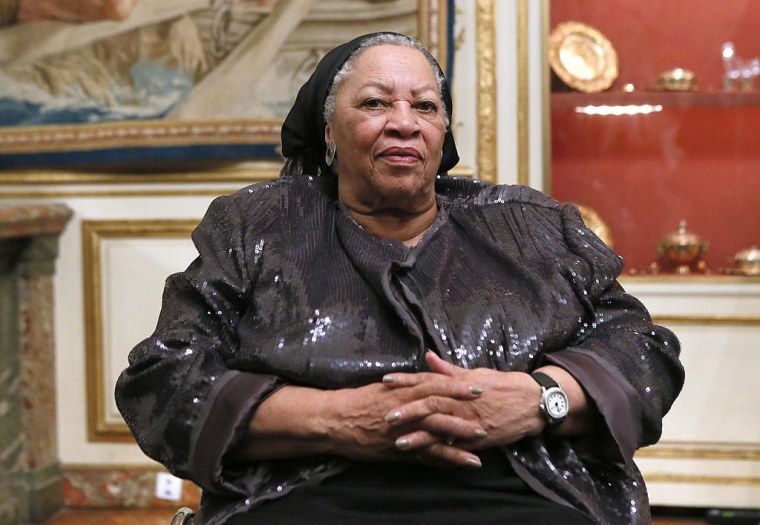 Author and novelist Toni Morrison has died, age 88. News of Morrison's death was confirmed by the Morrison family, who revealed that she passed away at Montefiore Medical Center in New York on August 5. The family said "with profound sadness" that Morrison had died "following a short illness."
Paying tribute to "our adored mother and grandmother", Morrison's family said: "She was an extremely devoted mother, grandmother and aunt who reveled in being with her family and friends. The consummate writer who treasured the written word, whether her own, her students or others, she read voraciously and was most at home when writing. Although her passing represents a tremendous loss, we are grateful she had a long, well lived life. While we would like to thank everyone who knew and loved her, personally or through her work, for their support at this difficult time, we ask for privacy as we mourn this loss to our family. We will share information in the near future about how we will celebrate Toni's incredible life."
Having begun her career as an editor in the 1960s, where she became the first senior black woman editor at Random House, Morrison published her debut novel The Bluest Eye in 1970. She wrote the novel while teaching at Howard University.
Morrison is perhaps best known for her best-selling novel Beloved, based on the true story of African-American slave Margaret Garner. The book won the 1988 Pulitzer Prize for fiction was was turned into a 1998 movie starring Oprah Winfrey. Her latest novel, God Help the Child, was published in 2015.
In total Morrison wrote 11 novels, including Jazz and Paradise, and was the first black woman in history to win the Nobel Prize for Literature when she was awarded the title in 1993. In 2012, Barack Obama presented her with the Presidential Medal of Freedom.
Speaking at the Nobel prize ceremony that year, Morrison warned her fellow attendees of "oppressive language [that] does more than represent violence; it is violence; does more than represent the limits of knowledge; it limits knowledge." Instead, she suggested, people should strive for "word-work" which "makes meaning that secures our difference, our human difference – the way in which we are like no other life".
"We die," she went on to say. "That may be the meaning of life. But we do language. That may be the measure of our lives."